To misquote Mark Twain: "Reports of the death of travel agents have been greatly exaggerated."
Things have changed a lot in the past decade now that booking travel has become as self-serve as pumping gas. And I'm the first to tell you to look online for deals on simple travel plans. But as Boomers gain travel experience and want to go to more exotic locales, they're turning back to travel professionals to help them out with complicated arrangements.
You've probably noticed that things have changed a lot in the last ten years. There are far fewer brick and mortar travel agencies in your neighborhood to drop in on. But there are thousands of home-based travel agents as well as a few successful travel agencies still in existence. And taking advantage of their knowledge and expertise might just be what you need if you're short on time.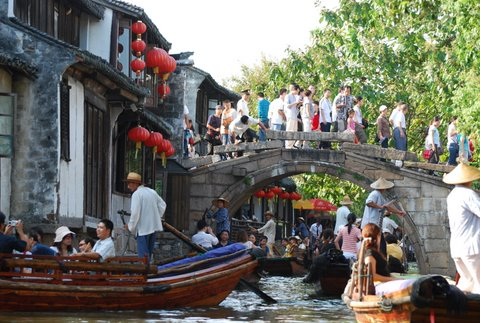 I'm always recommending that travelers do their own initial research on destinations and activities -- as well as look into what potential tours and cruises are available if that interests them -- before they talk to an agent. They're ahead of the game in starting discussions with a travel pro: they waste less time figuring out what kind of trip they'll be taking and are more likely to get what they want out of the voyage.
New Life for Travel Agents
One long-time practitioner is optimistic about future opportunities for travel professionals and that's good for Boomers who want help. Future Proof Travel Solutions president Nolan Burris warns those in the trade, though, that they must transition away from being "travel agents" into the role of "travel consultants" if they are to survive and thrive.
Boomers are in that sweet spot for travel agents or consultants. Even though many of us are independent travelers who do our own bookings, we still look to experts for complex voyages or where an advantage -- such as financial savings -- might be offered. With over 90 percent of Boomers online, technology isn't an issue except when information overload stops us in our tracks. This is where travel consultants can really help, but only if they have made the transition to a new way of thinking.
Burris advises travel professionals to develop their consulting skills and give advice rather than sell products. "Customers will pay for agents' expertise when they receive value -- that value comes from knowledge and analysis of travel products," he says. "Agents must shift their own perceptions away from being agents of the suppliers and receiving commissions for their sales."
Consumers as Boss
The traditional model, where tour and cruise companies pay commissions to travel agents, has been in existence for about a hundred years and has made consumers leery of using agents. Because we might have only one or two transactions a year with an agent while the suppliers (tours, cruises, hotels, etc.) have hundreds, if not thousands, we often feel that our best interests aren't foremost in the minds of the agents booking our travels. And, speaking from experience, this was often true.
Boomer consumers have raised this and other issues through numerous channels and studies. The feeling is that comments and complaints made to agents aren't relayed to cruise and tour companies, attractions and hotels because they don't want to hurt their relationships with these companies.
When I put this to Burris, he responded that new travel professionals must now view themselves as "consultants to consumers and realize they're being paid for their knowledge. Customers are your boss: they pay you and so they should be your first priority."
So, next time you discuss your travel plans with a travel agent -- um, consultant -- consider whether he or she measures up to the new standards being set whereby you, the consumer, is the paying party -- which is, of course, what we always believed was the case.