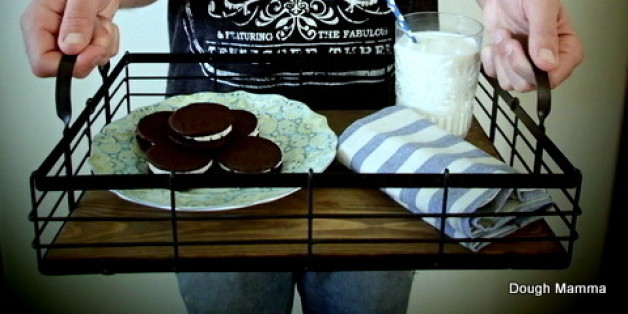 Did you know that Oreo cookies are the number one brand of cookies sold across the world? Oreos are more preferred than the cherished chocolate chip cookie, making the Oreo the Beyonce of the cookie world and demoting the sad faced chocolate chip cookie to Justin Bieber status.
Oreos have been around for over 100 years and though there have been some changes, such as replacing pig lard with vegetable fat, the American Oreo has stayed rather true to its origins. Other countries have made the Oreo their own, creating far-out flavors us Americans might balk at. For instance, you can find green-tea flavored Oreos in Japan and orange ice-cream flavored filling in Indonesia.
Oreos are so popular in fact, you can find several personality tests online which determine your personality based on how one consumes a cookie. If you twist your Oreo, one test declares you are a curious person. If you eat your cookie one bite at a time, you are considered normal. If you dunk your cookie in milk, then you are a gold medalist in the bedroom. OK, I made the last one up, but you catch my drift.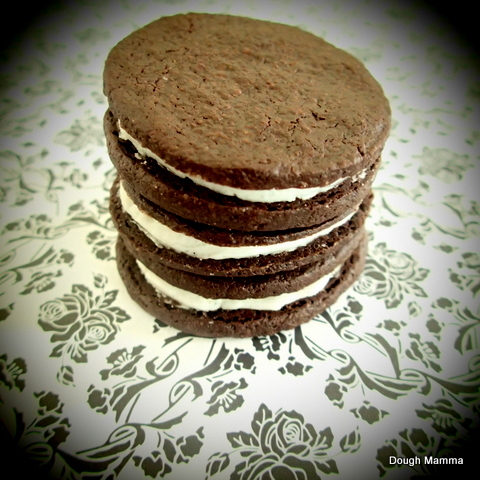 My favorite cookie is the less loved chocolate chip cookie, however, Oreos are a close second. My grandpa used to serve Oreo cookies and milk to me every day after school. Not a bad way to end your school day if you ask me. It certainly didn't solve my problems, like the time I split my pants at school (damn Cavariccis) but I looked forward to having a treat and I knew it made my grandfather happy to spoil me a little bit.
Though this recipe is easy and straightforward, it is time consuming. These Oreos will taste better than the kind you find in a box, as most things made from scratch are better. With that said, they are only slightly better, so if you would rather spend your evening counting how many times Bethenny rolls her eyes on the Real Housewives of New York, by all means buy a box of Oreos instead. On the other hand, if you want to impress your friends, they will surely marvel at your culinary capabilities at first bite.
Enjoy!
Title: Oreos
Author: Adapted from Errenskitchen.com
Prep time: 35 mins
Cook time: 10 mins
Total time: 45 mins
Serves: 30
Notes: Don't forget to include a 2-3 hr chill time when scheduling time to bake these. I also used a different filling from Top Secret Recipes.
Ingredients
Cookies
1¼ cups/155g cocoa powder
1½ cups/190g all-purpose/plain flour, plus more for dusting
½ teaspoon baking powder
¼ teaspoon salt
1 cup/228g butter, softened
1½ cups/300g granulated sugar
½ cup/110g soft brown sugar
1 large egg
1 egg yolk
1 teaspoon vanilla extract
½ teaspoon instant coffee, dissolved into ½ teaspoon warm water
Filling
3¾ cups of powdered sugar
½ Tbsp sugar
½ tsp vanilla
½ cup vegetable shortening (I use organic Spectrum)
2 Tbsp of hot water
pinch of salt
Instructions
Sift together the cocoa powder, flour, baking powder, salt in a large bowl, and set aside.
In a large mixing bowl, cream the butter, sugar and brown sugar. Add the egg & yolk one at a time, then the vanilla, followed by the instant coffee, mixing in each ingredient before adding the next.
Add the dry ingredients and mix until incorporated. Your dough will be similar to a Play-Doh texture, don't be concerned, it will roll out beautifully.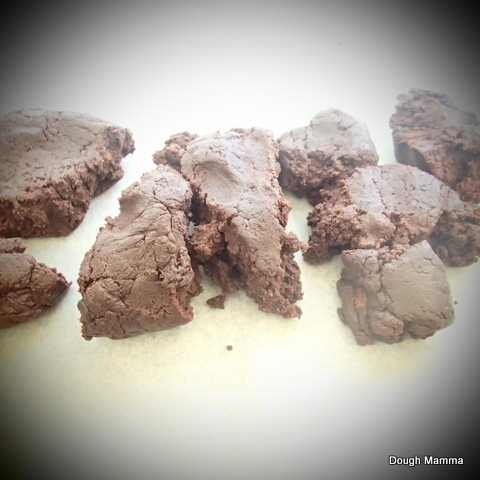 Divide the dough into 2 pieces, wrap with plastic wrap and cool in the refrigerator at least 1 hour.
Knead the dough slightly to help soften and avoid cracks when rolling.
Place one piece between 2 lightly floured sheets of parchment paper and roll into a ¼ inch thick rectangle. Repeat with the other piece of dough.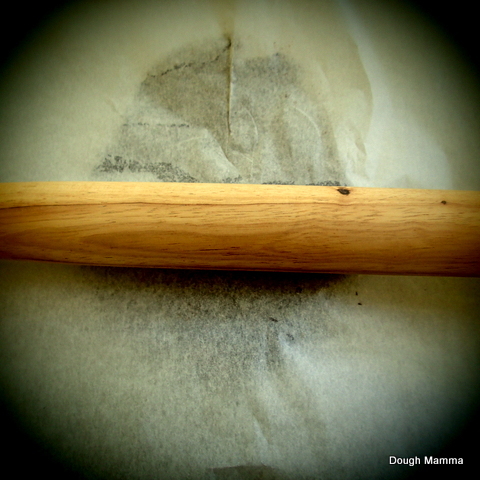 Using a 2 inch round cookie cutter, cut the dough into about 64 circles. Any scraps will have to be re-chilled before you can re-roll it. Use a spatula to lift cookies and place on parchment lined baking sheets.
Place the cookies about 2 inches apart on parchment covered baking sheets and chill for 20 minutes.
Preheat the oven to 325f/165c.
Bake the cookies until they are set (about 10 minutes) be sure not to let them get too dark or the cookie will become bitter.
Cool completely on cooling racks.
For the Filling:
Combine all ingredients and roll into a ball.
Take a melon ball scooper and scoop up one round. Take the rounded filling and press gently between to cookie wafers.
The filling will crack a bit. In order for the filling to look perfect, you can take a cake spatula and smooth over the cracks.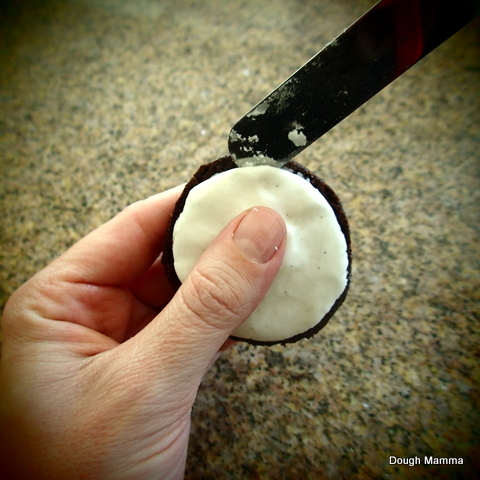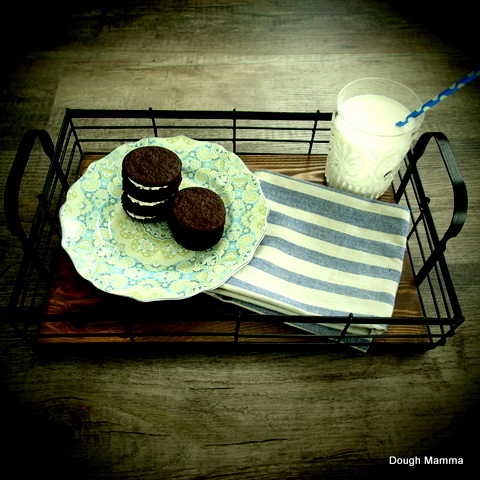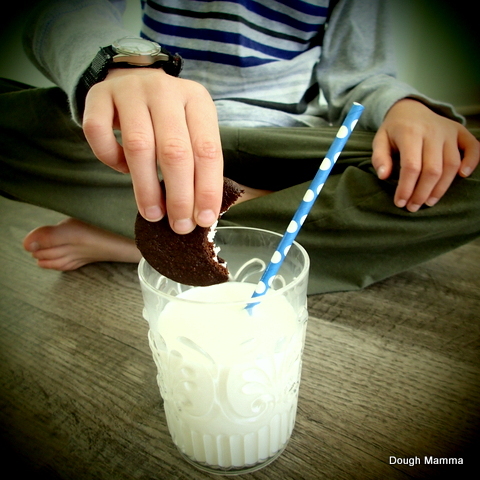 BEFORE YOU GO
PHOTO GALLERY
Oreo Desserts