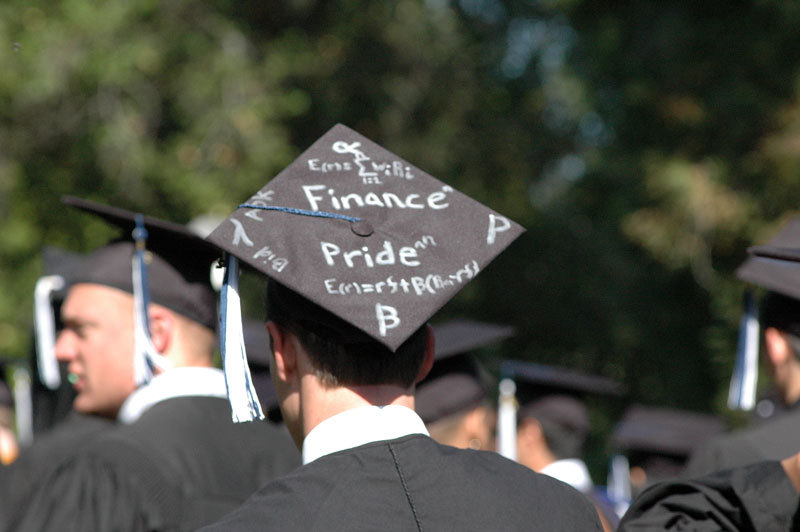 I believe that the number one goal of higher education is to educate and graduate students so that they move forward positively. One important way to learn if an institution is achieving that goal is to look at its graduation rate. But what if the "official" graduation rate doesn't give the full picture of how many students graduate? As things now stand, the current rate calculation doesn't include students who transfer into a college and graduate.
Let's pretend a college had four students in one cohort. Keisha went to a community college for a year and then transferred to a four-year school. Maria tried an out-of-state four-year institution for one year and then transferred to an in-state school upon changing majors. Ben went straight to a four-year institution right from high school. Laura went to the four-year school, dropping out after one year to work full-time when her mother lost her job. Four started at the same college at the same time and three graduated at the same time, but based upon how graduation rates are currently counted, the institutional graduation rate would be 25 percent, not 75 percent.
How can this be? The existing system only counts first-time freshman in the graduation rate, thus presenting a picture that doesn't include students that graduate having entered an institution as sophomores or beyond. For a variety of reasons, students transfer. According to the National Student Clearinghouse Research Center report, Transfer and Mobility: A National View of Pre-Degree Student Movement in Postsecondary Institutions, "One-third of all students transfer at least once within five years." Many have financial reasons and need to work and/or live at home, others play sports and want to move to a more competitive conference, some change majors and find institutions that are a better degree fit, and still others are just plain homesick and need proximity to family to persist. No doubt, institutional shortcomings occur and must be diligently addressed, but sometimes life just gets in the way of a student's achieving the ideal single-institution college experience.
According to a Signature Report 4 from the National Student Clearinghouse Research Center,
Completing College: A National View of Student Attainment Rates
,
More than one in five students who completed a degree did so at an institution other than the one where they started -- students whose successful outcomes are invisible to traditional graduation rate calculations.
A college that accepts a large percentage of first generation, minority poor, and low-to-middle class students, many of whom transfer from a two-year institution, is likely to be at a distinct disadvantage in the current graduate rate formula unless transfer students are included.
In this time of economic instability where families struggle to afford college, our college has taken steps to increase our students' skill sets by, for example, instituting a required course, Personal Financial Literacy. We recently hosted a national financial literacy and college persistence conference that drew representatives from 20 colleges and universities and 25 non-profits, community organizations, and funding institutions. The conference was part of our commitment to looking for the best ways to help students complete their degrees and embark on productive careers whether they started with us or transferred to us from another institution.
From the federal level on down, the discussion is changing to recognize current student enrollment behaviors and their impact upon college persistence. Deciding upon and implementing a system to track degree completion is a great challenge, but until the calculation is inclusive of transfers, the graduation rate can be deceiving. Every degree should count.