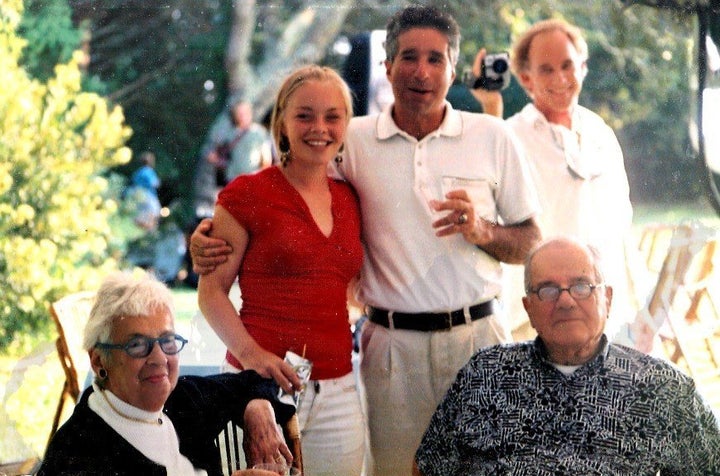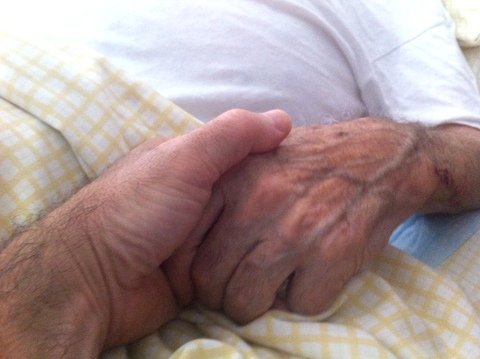 My siblings just left my dad's house. We have spent the last four days together, 18 hours a day. We'll see each other again in the morning at my dad's memorial service. Eddie passed from this world a few minutes before 3 p.m. Monday, surrounded by his four children who loved him dearly.
I had never seen anyone die before. My dad went peacefully but still, it was awfully hard to watch. I had my hand on his forehead the whole time. My siblings each held a hand or rested their hand on his leg. His heart -- he had an amazingly strong heart -- stopped beating first. His breathing stopped in fits and starts after that. Maybe two minutes. Maybe three. Those are minutes I will never forget.
What has been most remarkable to me, first with my mom's passing three years ago and now with my dad's, is the light it sheds on the relationship among my sister, two brothers and me. There are certainly families who are closer than we have been, yet in these times, I am really proud of how respectful and loving we've been to each other.
Tonight we sat in my dad's living room and began the conversation about who would take what. Pictures, paintings, furniture, silver and on and on. A lifetime of memories for each of us, to be divided four ways. What were the one or two things each of us wanted most? And what five or 10 things would we like to have? We talked about 100 items over the next three hours, and in the end, each of us took exactly what he or she wanted and not one thing was disputed. Not a single thing. That seems impossible, right? But I don't believe it was an accident. I think each of us knew at some level what our siblings desired and we wanted them to have it.
It's the end of an era. My parents lived wonderful, long lives. They raised a beautiful family. We are now the elders, the next in line to go. That's a new thing for me and not so much fun to think about. Tonight, though, I am thinking about the words I will share with the people who come to my dad's service. I am not sure what I will say, but I know I will be surrounded by my family and all will be well.