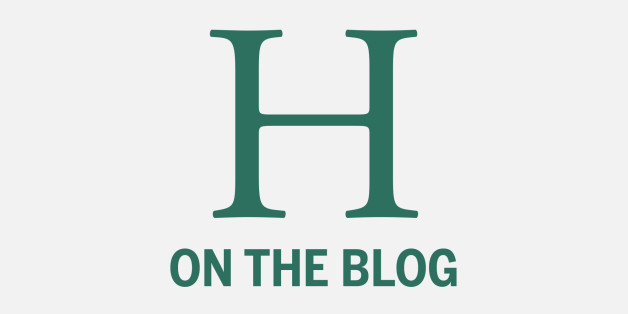 There is a little boy from Columbia, S.C., who at the age of four informed his mother, "I want to be a doctor when I grow up." In 2011, at the age of 10, he entered fifth grade and became president of his school.
Always having excelled in school, he had overcome many personal challenges in his life that children should never have to experience. He refused to let being bullied by other children change his course to success. He continued to excel in school and soon discovered he was a role model for many of his peers. An avid sports fan, this young man participated in year-round basketball and football. As his fifth-grade year progressed, he continued to maintain honor roll status, the bullying ended and life was happier for this child than it had ever been.
The son of a college professor, reading was very important in the home. Christmas rolled around and his mother gave him a book called Gifted Hands: The Ben Carson Story. He loved that book so much he finished it in two days. Now this young man knew exactly what type of doctor he wanted to be.
He decided he wanted to attend a middle school specializing in exercise science and sports medicine, whose acceptance would require an extensive, private interview. There wasn't much of that interview he remembered, but the one question that stuck out in his mind was what type of doctor he wanted to be when he grew up. "I want to be a pediatric neurosurgeon," he answered.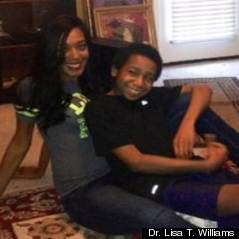 Dr. Williams and her son, MJ
Four days later, the first headache came. His mother immediately made a pediatrician's appointment. After two weeks of fighting what was believed to be migraine headaches, on Feb. 29, 2012, Maurice Holloway Jr., also known as MJ, the little boy with aspirations to be a brain surgeon, was diagnosed with a very large and very rare cancerous brain tumor called pineoblastoma.
In the next year of his life, MJ would miss the remainder of his fifth-grade year and complete a brain resection, 31 radiation treatments and four rounds of high-dose chemotherapy treatments. He would lose all of his hair, his appetite, many pounds, and also many major milestones in his life. However, through all of this, his only complaint was that he missed his friends.
This amazing young man received treatment at one of the most magical places in the world - St. Jude Children's Research Hospital in Memphis, Tenn. From the time they arrived, miracles began to take place that his mother refused to call coincidences.
To her it was God's magic, and day by day they experienced the miracles and magic of St. Jude. As he endured the horrible intensity of the treatment he never once questioned God, but only called on him when at his lowest points. His mother felt helpless. As a health care provider herself, all she could think, was that saving lives was her job, but she could not help her own son. She learned what it meant to "let go and let God," and placed her child in the blessed hands of the doctors, nurse practitioners, and staff and asked for a complete healing.
Today MJ is 100 percent cancer-free. He completed his entire sixth-grade year while going through cancer treatment on homebound schooling. MJ has maintained his status as an honor student and has taken his life back. He has just begun his first year of middle school as a seventh grader and loves every minute of it. MJ is not just alive, he is living! For those of you who don't know, there is a difference. St. Jude helped his family discover what is really important in life.
I am the mother of MJ, and he has inspired me to be a better person, a better friend, a better colleague, a better practitioner but most of all a better citizen of the world. I will forever be grateful and indebted to St. Jude for doing God's work and saving my child. The true heroes in the fight against childhood cancer are the medical staff and children themselves.
Childhood cancer is a devastating disease that ravages families and turns lives upside down. However, research must continue. Children endure so much so that one day no child will ever have to go through what their tiny little bodies are put through. Yet through it all they still believe in magic and fairies and their little imaginations always tend to overcome the doubt and disbelief that we as adults tend to gravitate towards when chaos enters our world.
This blog post is part of a series produced by The Huffington Post and St Jude Children's Research Hospital in recognition of National Childhood Cancer Awareness Month. To see all the other posts in the series, click here. For more information about St. Jude, click here.