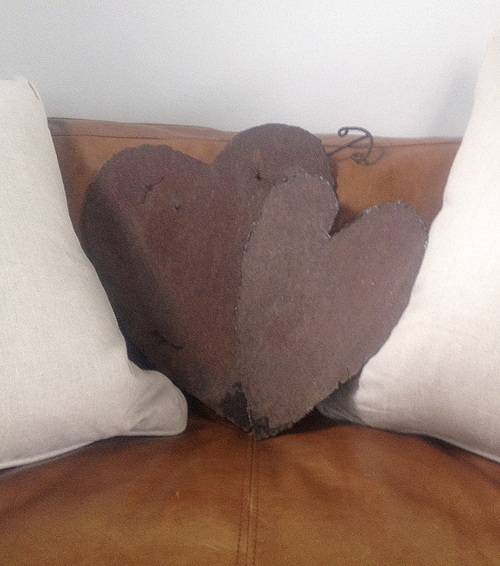 When you see true joy, you can feel it.
Sometimes it is in a child's gushing laugh during some wondrous adventure. Sometimes in an airport on a stranger's face as they race to embrace their soldier husband or wife. Mom or Dad.
It is palpable. It changes something in the air around you.
It's wedding season. You are going to hear lots of wedding stories. Some funny. Some poignant or moving.
We visited two friends last weekend. They have been together 24 years. Same as me and my husband.
They married recently. We had not attended their wedding. In fact, the ceremony was only the two of them and a witness. Small intimate reception afterward.
The minute I asked, "How does it feel to be married?" I felt it. That joy. That change in the air.
Their eyes softened just for a moment, remembering the day. They described that their marriage had added priceless depth and surprising meaning to their lives together.
My own eyes teared up in response.
They are gay.
Try as hard as I might to be empathic with others, it's amazing how much I forget or don't realize. I listened to them discuss not only the emotional aspect of being married, but the safety in knowing that if something happened to the other, pragmatically their lives would not fall apart. I was aware of the medical impact of a marital contract, perhaps because of my involvement more on that end of life. Not as much the financial or legal side.
Issues I have taken for granted as a married heterosexual.
I listened and learned.
Not that I needed one, but it gave me another reason to support this movement in our country. To legalize marriage for everyone.
I want all couples to feel that joy if they so choose. More friends to feel it with them.
I have worked with many gay and lesbian couples over the years. It is a very difficult life in our society, especially in some parts of the U.S. Other than dealing with that bias and discrimination, (sort of like saying, "So how was the play, Mrs. Lincoln?), my work with those couples has been the same as work with other couples.
I have learned to deeply respect the road that has to be travelled.
We gave our friends a toaster by the way. Fitting. It's antique. (Aka old, a little beat up, funky).
We hope it works.
Not their marriage.
That has worked -- very well -- for years.
You can find more from Dr. Margaret at Dr.MargaretRutherford.com!
Image by Deborah Strauss.