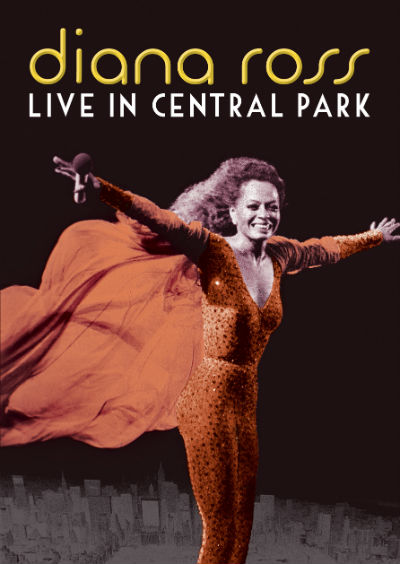 More than 450,000 people stood shoulder to shoulder in New York's Central Park on July 21, 1983 to see Diana Ross perform a free concert. One man, director Steve Binder, was responsible for capturing every detail. Now for the first time, the legendary concert will be available for home entertainment on May 15 when it's released on DVD.
Binder began his career in television when he was just in his twenties. By the late '60s he had made a name for himself at NBC and became the director to work with on musical television specials. In 1968 he was asked to direct and produce Elvis Presley's special titled Elvis, otherwise known as The '68 Comeback. Not only was the show a ratings success, Binder's vision helped re-establish Presley's image after years of doing feature films.
For Ross' concert in Central Park, titled "For One and For All," Binder, who won a Cable Ace Award for his direction of the show, knew what he wanted to achieve.
"One thing that I noticed when I looked at Simon & Garfunkel and Barbra Streisand's [Central Park] concerts, aside from the openings, there was very little visual in terms of where we were. It could've been in just any city in the world," Binder said. "I thought it was important throughout the show to keep reminding people that we were in New York."
Binder accomplished his vision by positioning cameras in and around the park, including one on top of the then-45-story Gulf+Western Building.
The concert was shown via satellite around the world on Showtime, which was starting to come into its own after years of competing with HBO. Binder designed a shooting script down to the very word Ross was going to sing and then would call the camera shots to his team.
Then the unexpected happened. Less than a half hour into the show, the skies opened up and those in Central Park were caught in a storm. As winds whipped up to 50 mph, Ross stood her ground, braved the elements and continued to perform. From the technical trailer backstage, Binder was forced to improvise all of his original ideas.
"It was just great to sit in that chair and say, 'I'm a part of this; I'm watching history being made in front of our eyes,'" he said.
Eventually Ross realized that everyone was in serious danger with all the electrical equipment running through the park and the show could not continue. Before she told the audience to go home, she stunned everyone involved with the production by announcing that she would return the next day and do take two.
Twenty-nine years later, every twist and turn is available for all to witness. When asked about the release of the DVD, Binder exclaims, "Finally!"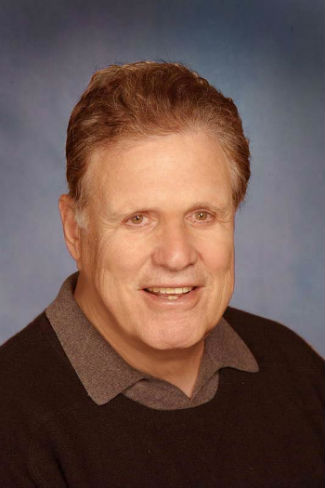 When watching the commentary on the DVD, you seem so excited that this is now available.

To be honest with you, the day after we did it I was thinking, "This has got to be seen." I know nobody saw it when it was done. Showtime was just in its infancy. Even though it was satellite around the world, when it comes from New York, it's probably 3 or 4 in the morning at most places in the world.
And yet everyone seems to recall Diana Ross in Central Park.
I never met a person who didn't say, "I was there watching it." I think in reality people just talked to each other about it and then saw all these really horrible YouTube clips that people bootlegged. I know we went through a whole period of time where it couldn't be released because the publishing had to be cleared on all the songs. It would be better said by Diana than myself, but she has said to me on several occasions, "If it were not for you, this would not be coming out." I really did stay with it. I never gave up. I drove John Frankenheimer [Ross' attorney] crazy. To me -- and I've worked with her so many times -- even she has said it, [the concert] couldn't have gotten any better. The public had to see this, as opposed to just talking about it.
You and Diana Ross have a long history together.
Over the years we've done several projects together. We've become personal friends. I think I'm one of the few people who actually calls her Diana and not Miss Ross. (laughs)
Tell us about that first meeting to discuss the Central Park show.
It took place at the Beverly Hills Hotel. She had a bungalow there. She called me over and said, "I'm thinking of doing this New York project." I think her main focus at that time was getting the Diana Ross children's park built in Central Park. She said, "What do you think about it?" When Diana asks anything with, "I'm thinking," I know that she's way beyond that in her head. I immediately started reaching out to my crew.
What is it like when you work with Diana Ross?
I've worked with a lot of artists, and I won't say they phone it in, but Diana goes way beyond. She starts thinking beyond what the song list is going to be. She starts speaking of concepts. My first real job with her was her 1981 TV special on CBS. Michael Jackson and Quincy Jones appeared. When I first put the show together and then pitched it to her, she said, "That's great, Steve. Now throw it all away and bring me something that will really knock me out." It taught me a lesson. I've applied that throughout my whole career. I think all the first ideas are sort of the first things that come to mind. When you dig deeper, you start to come up with how to embellish those original ideas.
That '81 TV special was simply called "Diana." What do you recall about it?
We had taken an arena, the LA Forum, and we made it a 360 [degree] in the round performance. They had just done a Muhammad Ali birthday celebration there. They said it was a 360 and it was a disaster. Everyone was saying that it can't be done. Well, the word "can't" is a red flag for me.

Charles Lisanby, this great art director, came to me and said that we'll put Lucite on the stage and we'll light a big "D I A N A" from underneath. Then he said that he could basically do the same thing at half the price. Initially Diana's reaction was to do it for half the price. Then as we got closer and closer, she said, "Let's do the Rolls-Royce version instead of the Ford version." Diana will always go for the best.
Were there any memorable moments from that show?
I'll never forget this, she was singing "Home." When we were watching it in editing she said she could see the veins in her neck and she wanted the close-up cut out. I said, "Diana, if you make me cut that shot out, you lose the entire passion of what you put your heart and soul into while singing that song." She went along with it. I don't think we've ever had a discussion in all these years about her saying to me, "I want that shot taken out." I interpret that as one of the few artists who totally trusts me, and I totally trust her.
How would you describe Diana Ross' performing style?
I can't think of another performer who has absolutely no fear of her audience. Her big frustration in Central Park was not being able to go out into the park physically. She asked me on many occasions how she could get closer. We built a little ramp for her. In fact, she was a little frustrated [when the ramp didn't go out at the right moment]. It wasn't that I was delaying the ramp from going out; I couldn't get it technically out there when I called for the cue.
A day before the Central Park show she asked you to remove two cameras, but you refused. You said those cameras were going to capture the "money shots." Could you share with us her concerns?
I took her out to see the environment the night before we did the show. We walked into the park. The set was already built. The cameras were all in position. She goes on the stage and she's walking around and she's really happy. Then all of a sudden she sees these two giant cranes staring her in the face about 50 yards into the grass. She says to me, "Do those cameras have to be there?" I told her, "Yes." She said, "They are going to block people's views." I told her that when there are 400,000 people in the park, you're not going to even notice those cameras. She walked away.
Two minutes later Barry Diller (head of Paramount Pictures) comes up to me. He says, "Look Steve, you're a bright guy. I know you can find a way to get rid of those two cameras. Diana really wants them out of there." I said, "Barry, Diana didn't bring me to New York not to protect her. I need those cameras. I'm filming this. When she sees it back, she's going to want to know where those shots were. I'm not taking those cameras out." Barry said, "You'll work it out." Then he walked away.
And it wasn't over there --
I knew it wasn't over. I went back to my hotel room. There was a knock at my door and there was Diana. She's all by herself. I can see the tears in her eyes. Again she said, "Steve, you've got to get rid of those cameras." I said, "Diana, I'm here to protect you. You're going to have to accept it. I need those cameras to photograph you." She looked at me and away she went.
What happened the next day?
There was no comment about it. This is the conclusion that I've drawn. I think every artist is terrified at performing. In the case of Diana, in the back of her head -- and I could be 100 percent wrong -- she was saying, if this fails with little me standing on this stage, aside from blaming herself, she could say, well, if those cameras weren't there, it would've worked. It was just something that wouldn't put all the weight on her shoulders. The irony is that as soon as the rainstorm started and the crowd became so wild, people climbed up on the wooden barriers we had in front of those two cameras. They were even trying to sit on the cameras. Overnight, we took axle grease and covered the wooden barriers so nobody could climb up on them.
Where were you located during the show?
You know where she's yelling during the Friday [second] show, "I'm coming, I'm coming out." She ran from the door of my control room. I was standing right behind her saying, "Go!"
Once it became clear that the storm was not going to let up, on the spur of the moment Diana says to the audience, "We'll do it again tomorrow." A second show was never in the plan, especially returning after a storm. What was going through your mind when you heard her say that?
First of all, we're in the control room in a mobile truck and we're up to our ankles in water. We are on a powder keg ready to explode electronically because we have so much electricity going in and out of the truck. We were concerned for our safety as well. When she's saying, "We're coming back tomorrow," my technical director is saying, "If we can come back tomorrow!" There were a lot of logistical questions that had to be answered. When we finished, we all regrouped. Hardly anyone went back to their hotels. We had no idea if it was physically or even feasible to do again.
How would history have been different if she didn't come back the next night and do the show?
I think it still would've been a front-page story, but I don't think it would've ever been aired on APT (American Public Television) or released through Shout! Factory if it had just been the rainstorm.
What are your thoughts 29 years later of that second and complete concert?
The second night to me, non-stop, of all the concerts I've done with her, was the best she ever did, looked and sounded. The second day was a case of, "Okay, I know I've got them in the palm of my hand; I'm going to entertain the hell out of them." She didn't want to get off that stage. The show ended 20 minutes before she left. The band kept vamping that "All for One." I think she went into a great depression when it was all over. It would've been a normal reaction to go from that high. I can't imagine what it would be like to be Diana Ross and ending something and knowing you did it. It's everything you wanted it to be and more and then leave and go back to your regular life.
How involved was Diana on this DVD release?
I worked with her very closely on this. In fact, when we screened it, she screened it with her daughters. I was thrilled when one of them turned to me and said, "Steve, thank you." They were just blown away with it.
Will you and Diana work together again?
I'm ready, willing and able to work with Diana when she picks up the phone. We do stay in touch.
Do you have any final memories you'd like to share about Central Park?
I just remember our first big meeting about Central Park after her and I initially had talked. She said, "Would you mind just being the director on this one and I'll be the producer?" I told her it was no problem. Now I get to New York and she just bought an office building. At the building I wasn't expecting the crowd that was there. It had to be at least 75 to 100 people. There were promoters, park commissioners, on and on and on. We walk in and Diana's not there and everybody is gathering. In comes Diana like a whirlwind. She looks phenomenal. She welcomes everybody and tells them how great it's going to be. I'm expecting her to start laying out the show. Then she says, "If you have any questions about the show, talk to Steve Binder."
Diana Ross: Live in Central Park is available May 15. Visit www.shoutfactory.com to purchase your copy.