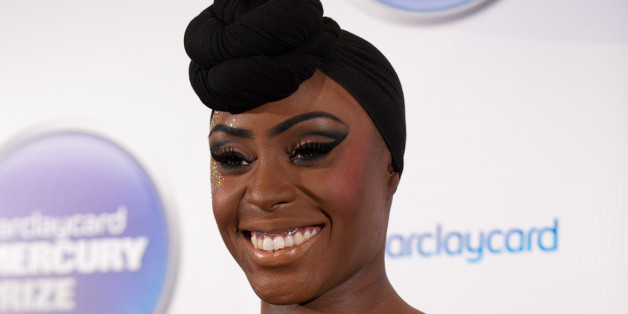 One of my most diversified year-end lists yet -- rock, electronica, jamband, prog, pop, R&B. I didn't really think I'd even find 10 albums that could hold my attention start to finish and believe me, I tried to listen to most of my fellow critics' top 10 titles and could barely get through most of their selections top to bottom. Okay, so there may have been some overlapping, but very little. Here are my top 10s of favorite CDs and singles in some kind of non-numerical order (well, actually, the number of plays on my iTunes player).
1. Laura Mvula: Sing to the Moon (Columbia)
A Mercury Prize music nominee in the U.K. and rightfully so. Slightly left of center, but accessible in a sweeping film noir soundtrack meets Nina Simone kind of way. Joyous tone poems with gorgeous vocals (and ethereal background vocals) and Gil Evans-inspired orchestral arrangements that leave you breathless. Works as background, foreground and sharing-with-your-lover music. Just can't shake free from her spell...
2. Public Service Broadcasting: Inform - Educate - Entertain (Test Card)
A concept record with concept sound collages using real public service excerpts from America and the U.K. Their single "Signal 30" used a voice-over from a 1959 U.S. public service safety film about the perils of the Interstate. Relentless. Dangerous. Driving. Throbbing bass, snappy guitar, and drums, played live. Watch out for that speeding vehicle! Brits J. Willgoose, Esq. and drummer Wrigglesworth deliver a thoroughly refreshing take on electronica with wit, wisdom and verve.
3. Lily & Madeleine: Lily & Madeleine (Asthmatic Kitty)
Indiana teenagers Lily and Madeleine Jurkiewicz blend their natural, worldly harmonies so effortlessly one might think they're some rediscovered lost '60s folk gem. And the sparse musical arrangements -- piano, acoustic guitar, occasional bass and drums -- affords them plenty of space for their vocals without filling every crease and crevice with sound. They, along with Lorde, restored my faith in the musical maturity of our youth culture.
4. Syd Arthur: On An On (Dawn Chorus)
For many, prog rock died back when punk rock hit (circa '76/'77), but thankfully there still exists a healthy fan base extolling the virtues of many an unknown band to the average music consumer. This young U.K.-based quartet -- guitar, violin, bass, drums -- borrows more from Gentle Giant than from the sound of their hometown of Canterbury (i.e., bands such as Caravan, Soft Machine, Egg, and Gong). I've not enjoyed a prog record this much since I first fell for Hatfield & the North -- thanks, Harvey Gold! -- and more recently the psych-prog of Porcupine Tree and the metal-prog of Mars Volta. These lads are making real progress here.
5. Jay Stolar: More Than We Think (Kingston Records)
I've been crowing about this New York-based singer/songwriter crooner for months now. Jay Stolar is the real deal -- a soulful, charismatic pop-rock juggernaut with equal parts old school (Hall & Oates, Bill Withers) meets the new sound (Bruno Mars, Fitz & The Tantrums). Acoustic guitar, piano, bass, drums and real human voices sharing hook-laden choruses and emotionally charged verses. Although he's criminally ignored by the mainstream and indie press, that is all about to change with his ever-expanding, growing legion of fans.
6. Jonathan Wilson: Fanfare (Downtown Records)
A weighty collision of all things SoCal circa early '70s Laurel Canyon married to a very thoughtful contemporary jamband aesthetic with guitar nods to The Grateful Dead, Pink Floyd, Wilco, et al. When it works, it is exhilarating music, but his third album requires more than a few spins to appreciate its depth and magic. Guest spots occupied by Jackson Browne, Roy Harper, Bob Weir, David Crosby and some of Tom Petty's Heartbreakers.
7. David Bowie: The Next Day (ISO)
Few could have predicted that this master chameleon had this record in him. Co-producer and longtime collaborator Tony Visconti creates a palette of sonics to augment a canvas of outstanding songs dealing with love, death, redemption and salvation. The reports of Bowie's early demise have been greatly exaggerated as the numerous high concept videos prove. One of his best records, ever.
8. Ekha: BCWTIOT (Daylight Curfew)
Smart, edgy, provocative, experimental soul-noir from this Brooklyn trio comprised of vocalist Thimali Kodikara and producers Devang Shah and DJ Jad1. This compelling long player is certainly deserving of a larger audience, but it's not for the faint of heart. Sonically think Massive Attack, TV on the Radio and the retro synth beat dynamic of Suicide.
9. Endless Boogie: Long Island (No Quarter)
More like endless, relentless hook-laden guitar riffs that establish monster grooves that pulsate and shake the rafters from song to song while a Les Paul plays lead after lead and it all keeps lumbering forward like a fullback carrying an entire defense on his back in the snow. No escaping the thunder and stoner fury of these four New York dudes on their third and best album. Not one song under six minutes!
10. Tedeschi Trucks Band: Made Up Mind (Sony Masterworks)
On initial inspection, this would appear to be just another pedestrian jamband effort except that über guitarist Derek Trucks lends his name, ABB lineage, songwriting, and inventive chops, thus elevating this R&B meets blues-rock (think Delaney & Bonnie) to revelatory heights. And his guitarist wife Susan is in strong voice throughout. Their best release yet.
Singles Going Steady!
1. "Breathe You in My Dreams" by Trixie Whitley -- Roosty, soulful, sultry, smoldering, essential.
2. "I Don't Know What to Do with My Hands" by Minor Alps -- Infectious art-rock pop.
3. "Royals" by Lorde -- An authentic voice for teenagers everywhere regardless of her pop status.
4. "Screwdriver" by 3rd Eye Girl -0 Three women, one Prince; two guitars, bass, and drums!
5. "Get Up" by Wiretree -- Like the La's in their prime, only from San Francisco.
6. "The Ceiling" by The Wild Feathers -- Sound of modern SoCal country rock via Nashville.
7. "Upstarts" by Johnny Marr -- Former Smiths axe meister chimes and slings.
8. "Good Life" by Ben Carroll -- Folk-pop dazzler from his second long player.
9. "Black Skinhead" by Kanye West -- Audacious punk-tribal-hip-hop works on many levels.
10. "Ohio" by Patty Griffin -- She and beau Robert Plant share their Americana groove together.
What music in 2013 topped your charts?