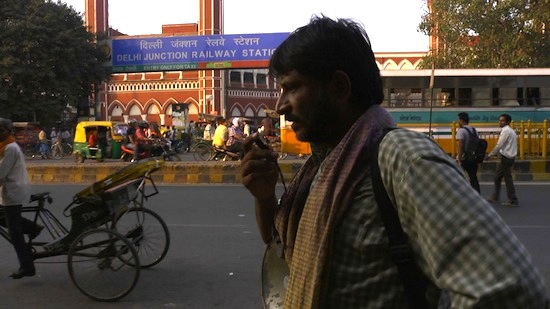 Few filmmaker know how to show India in its most infuriatingly realistic, yet powerfully poetic light. Richie Mehta does it and his work -- what could be called his very human mission through the medium of films -- has fascinated me, ever since I watched in 2008 his film Amal.
Mehta thankfully continues this powerful undertaking with his latest feature Siddharth, screening at this year's Venice Film Festival in their "Venice Days -- Giornate degli Autori" sidebar.
To explain the creative chaos that is India proves nearly impossible. But cinema is one medium that helps us understand this country of contradictions, where luxurious mansions grow out of the shadows of shantytowns and five-star hotels, with their sparkling bathtubs, sit yards away from people who would consider clean water their biggest luxury. Few do it as gracefully or make it as enjoyable to watch as Mehta. I walked out of a press screening of Siddharth moved but invigorated, believing in the power of our humanity. It helps that the film also features indie Indian superstar Tannishtha Chatterjee, who always seems to star in beloved projects.
I sat down for an insightful talk with Mehta, and his producer David Miller, on the terrace of the Excelsion Hotel on the Lido. For a while, I was transported to a utopia where money and armies don't change the world, instead our inner strength and compassion do. Where the power of everyday words and thoughts outranks that of political strategies. Because Mehta and his films do that to his audience: Give us hope.
This film is inspired by reality. How did you come across the idea?
Richie Mehta: It is inspired by the true story of a rickshaw-walla I met, who lost his son. I was in a rickshaw and he told me this whole thing. He asked me for help trying to find "Dongri". He told me in a ten minutes conversation in Delhi, and I was going to see Rajesh Tailang. Rajesh had done all the Hindi translations for Amal, he's a dialect and acting coach, and in Siddharth he plays Mahendra Saini, the father.
Personally, I found Siddharth to be a perfect film. It takes the audience on a complete journey, quietly walking alongside us, never telling us how to feel. How did you do it?
RM: Thank you for saying that. I think, for this particular project, I didn't know what I was setting out to make. I intended to just convey all of the things I felt and essentially I'm feeling now about India, my views on that place as a Westerner, and also what I feel may be the views of the people there. Films should be measured against their intent. My intent was showing this story from my perspective and their perspective and viewing it as something that we may at first dismiss as "oh, that's India, that place where these really terrible things happen", and from that finding how to cope. Also, telling a unique Indian story because I think people all over the world are fascinated by this damn country. Because I feel like it's the only place in the world where you have such a high concentration of people who are essentially left to do whatever the hell they want. So I look at that and I say OK this is almost a billion people self-governing themselves. And so we can look at that as a petri dish of "are we going to be OK?" If the shit goes down, if things fall apart.
When reading the synopsis, Siddharth is a dark story. Yet when you watch it, it makes the audience believe, hope -- how?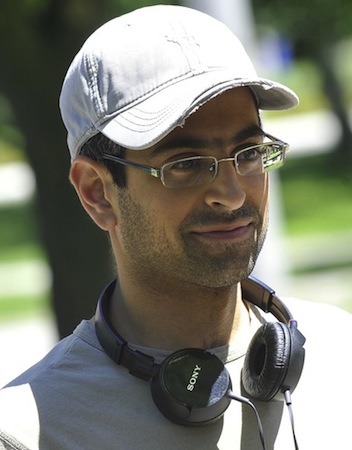 RM: With this project, what is happening is so dark, and it's as dark as you want it to be. We know as an audience more about what is happening in his life than he does. So we can go as deep as we want in our mind. It's very easy to show the shit in that place, but what is difficult is to show the humanity within that.
You are of Indian heritage, born in Canada, so a mix between East and West. Which means you still pay attention to it all in India, including the great economic divide between the very few rich and the billion poor. Do you feel like you need to be an ambassador to both cultures?
RM: Totally, I mean I don't need to be but I want to be, because we have the ability to be. And that's really important and it becomes a duty in a way. That to me is very important, that India is not a different planet. It's the same planet and there's a very coherent relationship economically between what's happening to him [Mahendra] and what's happening to us. And so for me it's about linking that.
The devil hides in the details. How did you make your film so uniquely real?
RM: At every stage, we had to fight the stereotypes of the times. A male cop became a female cop, for example. Because it's not untrue. When I first started writing the film I didn't have a profession in mind for Mahendra. I wanted him to be a common laborer on the street. The lead actor Rajesh, who wrote all the Hindi dialogue and brought a lot to the attitude, said this had never been seen cinematically, and as an outsider you would snicker the first time you see it. A "chain-walla", OK, he's fixing zippers, it's kind of amusing. His whole job is his zippers. And when I heard that I said you're so right.
So you're a filmmaker who listens to those around him, not just all about his vision?
David Miller: Except his producer! No, really Richie is the most collaborative guy I know.
How did you raise funds for the film?
DM: In the end it's all private funding, we put a lot of our own. We put a lot on the line to go, we knew what we needed, to go and shoot the film and then it was about coming back and showing people and we knew people would come on board.
RM: We also got support from the Canada Council for the Arts, an arts grants for art projects. It was really, for me, an arts project and as it became bigger, it took on the form of a feature film.
I always feel like asking a filmmaker about his next project is like asking a woman in love who her next lover is going to be. So I'll leave you instead with my favorite game. Three words that describe each of you, David and Richie.
DM: Determined, passionate and overworked.
RM: Mindful, compassionate and focused.
DM: Actually, I want four. And sincere.
RM: (laughing) And I'm going to disagree with that!
All images courtesy of Venice Days, used with permission