Arriving into Nice airport and then taking a taxi ride into Cannes is always the best intro into this film festival for me. I catch up on the latest French politics and word on the streets of France with my taxi driver, who typically has some Italian blood, from the days Nice was annexed with northern Italy.
Inevitably, and this is my third year here, I'll speak the five French words I know, to which he'll say, very kindly, "oh, but you speak beautiful French!" And then, also inevitably, I'll end up saying something like "French men are just so lovely," his cue to look in the rearview mirror and wink.
Flirting is such an art, maybe even a sport on the French Riviera and has none of that threatening/threatened repercussions it produces in the rest of the world.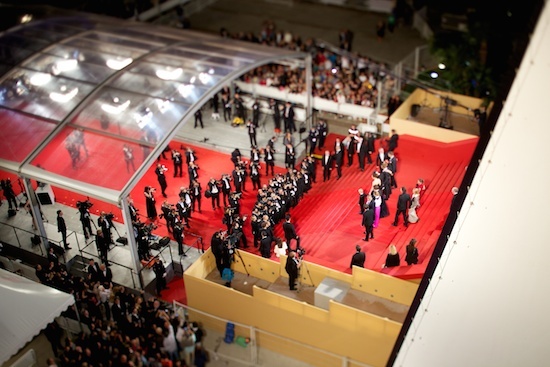 Once in Cannes, I hit the ground running. Picked up my credentials, again a flirt fest of pat-downs, s'il vows plaît madame and merci's, and went to visit the United Arab Emirates pavilion, which has seen some changes. My beloved Abu Dhabi Film Festival is no more, its parent company twofour54 having recently decided that "Abu Dhabi's film industry [should] embark on a new era." While the hugely important SANAD fund for the support of Arab filmmakers will continue to supply both financial funding and support, the Media Zone Authority-Abu Dhabi will focus on bringing more international productions to the region while also strengthening the local film industry. Personally, I feel if you're going to strengthen the film industry in a country, pulling the rug from under a successful and well-respected film festival is a bit of a snafu, but that may be just me... Or is it?
Thankfully, the Dubai International Film Festival has held steadfast through this storm and immediately picked up the proverbial stick in the relay race by reinstating its Dubai Film Connection. They further announced that "the Dubai Film Market (DFM) plans to strengthen its program to further support filmmakers, develop a thriving film culture in the region, build a sustainable industry and promote Arab cinema on an international platform for the 12th edition which runs from December 9-16, 2015."
From the UAE pavilion I moved over to the Netherlands one, passing through AmPav to pick up my membership there, a pass to the calm oasis of the American Pavilion. But more on that in the next Cannes Diaries.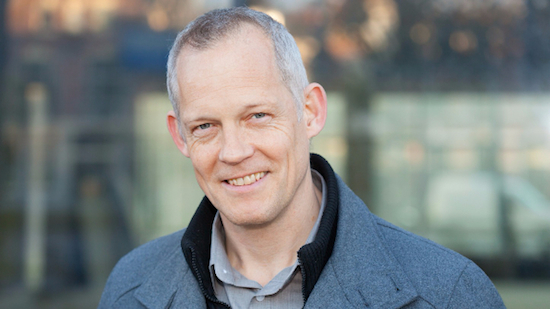 The International Film Festival Rotterdam held a party to announce the Spring 2015 recipients of the Netherlands Film Fund and Hubert Bals Fund Coproduction Scheme, plus honoring the choice of producer Bero Beyer who has just been appointed IFFR's General and Artistic Director. For those who love Arab cinema as much as I do, Beyer is a perfectly placed cherry on the cake. Wonderful human being, lovely and elegant man, but first and foremost wondrous producer of films like Hany Abu-Assad's Rana's Wedding and 2006 Golden Globe winner Paradise Now -- the latter which he also co-wrote.
I walked away with a lovely parting gift, a black tote featuring the mascot of the festival, a stylized tiger face outlined in white.
Mornings have belonged to a little hole in the wall coffee place where fresh orange juice and cream filled croissants start my hectic days just right.
There is also a "use your power of one to make a difference in the world" leitmotif happening this year at the Festival de Cannes. A few projects have highlighted the notion that we don't need big finances or even a particularly hefty degree of influence in this world to help change it and ultimately, save both the environment and the humans who inhabit it.
The best project highlighting this great power we each hold, turned out to be for me The True Cost, directed by Andrew Morgan and co-produced by Livia Firth. Every single piece of clothing we buy carries a price that doesn't stop at the tag. It rolls all the way back to the human toll paid by the factory workers -- the majority of them women -- who work in miserable, unsafe conditions to make fashion that is increasingly cheaper and more expendable. Unfortunately, the women become expendable as well. The question I quickly scribbled in my notebook while watching the film was, in all bold letters, "How many pairs of torn jeans do I really need to choose from at H & M?" I'd do easily with less choice and less waste. But more humanity.
Livia Firth instead had a better way to stop this nonsense. When I asked her what each of us can do, to change the way stores like H & M, Zara and Forever 21 do business -- so they'll produce less and at a price that makes workers' wages rise -- she answered in her fluid voice, "instead of going to those stores once a week, go only once a month." Then added, "that will send them a clear message, one they'll understand!"
In true bizarre Cannes style, after absorbing my daily dose of social activism, I had lunch on the InterContinental Carlton terrace. Had a chance to catch up with the "Queen of the Gift Lounges" herself, Nathalie Dubois-Sissoko of the DPA Gifting Lounge as she celebrates the tenth anniversary of her company. More on her and the Lounge later... But lets just say we were deliciously within eye shot of jury member Jake Gyllenhaal, who in his white shirt and dark slacks, was the embodiment of cool. He must have been working on that deal with Tom Ford, announced later in the day, for Nocturnal Animals, the cinematic retelling of Austin Wright's novel Tony & Susan.
I just worked up an appetite.
Top image courtesy of the Festival de Cannes, all images used with permission.