There have been quite a few momentous changes at the Doha Film Institute in the past 12 months, including a switch in management, an allegiance dissolved and a clear trend to return to its well-intentioned roots -- helping to build on a cinematic culture in the Arab world and throughout the Gulf.
But perhaps the most important step is what was just announced by DFI on May 18th in Cannes, the one great bit of news on an otherwise rainy, gloomy day on the Riviera. The annual slate for the film institute in Qatar will include two festivals, the Qumra Film Festival Doha, to focus on emerging directors and kicking off in March 2014, with a competition to expand to films from around the world, and the Ajyal Film Festival for the Young which will offer community-based programming, with its first edition in November 2013. This announcement follows the recent appointment of groundbreaking filmmaker Elia Suleiman as Artistic Advisor to DFI.
For someone like me who sees within cinema the single most important bridge between cultures that haven't always seen eye to eye, the announcements are huge.
I caught up with Abdulaziz Al Khater, CEO of DFI, Fatma Al Remaihi, the Festival Director of the Ajyal Film Festival for the Young and Elia Suleiman at the Majestic on the Croisette and asked them each to define their own vision for DFI, within their very important individual roles in the organization.
Abdulaziz Al Khater
What do you hope to achieve with this new format?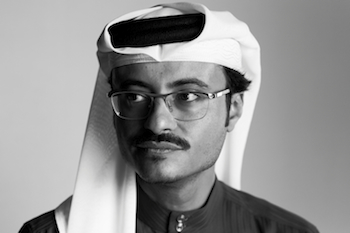 AAK: DFI's mission is to develop a culture of film appreciation, to develop filmmakers from the Middle East and the region. When you look at that, it seems like a one-statement goal but for us, for me personally it is a very important one. Our region is incredibly rich in stories and we come from a storytelling culture, I think it's very important that we're able to tell these stories in a way that's compelling and that has reach. And film, in today's world, is one of the most powerful mediums.
What to do about the current "us against them" mentality present in the world?
AAK: We only have ourselves to blame for this feeling. When we reevaluated our festival, our grants program we realized so long as we keep it MENA and Arab we will always be closed in on ourselves. Hence the primary motivation for the change has been to internationalize what we're doing. To create a meeting place, where people can share ideas and collaborate. Not exclusive to Middle Easterners. One of the expressions H.H. Sheikha Mayassa always uses and I like very much is "We want to bring the world to Qatar, and take Qatar to the world."
Why two festivals?
AAK: The format of our festival had family days but we realized that we couldn't afford that kind of lack of focus. We love the family days and the ideas of our festival and lets give them each what they deserve and create two festivals, one for the youth, their parents and their teachers in November, while the other festival will be very, very focused on emerging filmmakers but international. The competition will be open to first and second time filmmakers. With the March festival, it's a tremendous opportunity to gather people in Doha and discuss what we love, which is cinema. We want to create a year-round hub, not only seven or eight days of festival, in support of a year-long program of our grants, our programs, our labs, also refocused on emerging filmmaker.
Fatma Al Remaihi
Why an Ajyal Film Festival for the Young?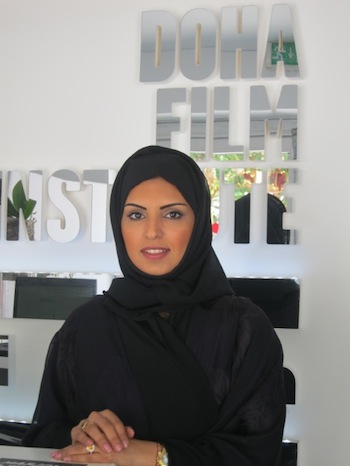 FAR: From the past experiences we learned many things, like for example that our community needs a lot of focus. We are building an industry and if you are doing it, you need to build an audience with it, build the filmmakers and we want to start with the very young and get them interested. We saw from the past four years that there's a huge appetite for it. People will be very excited that we're focusing on them and building a cinema culture within this community. Everyone will have something in the family festival.
What do you think of cinema as a means to bridge cultures?
FAR: For me, I've been going to festivals and watching films from around the world, and personally it has made me see that we all share the same issues, the same difficulties in life, day by day. A story may take place in Europe but I face the same problem in my house or my family. When I even talk to producers from around the world, their challenges are the same as ours in Qatar, though they are established industries. It makes me believe that this big world of ours is really a small village. And watching a film is so much better than watching the news.
So when you say "family festival" it's not going to be just about Finding Nemo?
FAR: No, absolutely not. It will include films with substance, films that bring families together, that bridge the gap between the generations that we have now, with kids so tech savvy and their parents trying to keep up. The clash that is happening, even for me on a personal level, I want to benefit from the festival as a woman with a family.
Elia Suleiman
Just by being you, culturally so complex, you shatter the divides of "the other" mentality. How do you think you can help bridge the Arab world and the Western world?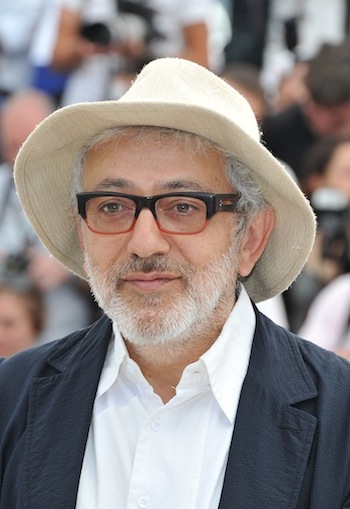 ES: There are many levels where we could take this conversation but if we talk about what I'm doing in Doha, I can at least say this, I come with that package because of the sort of films that I make. Because of the sort of upbringing I have. I was not educated in one place, it was a nomadic culture experience. I'm fed on American and European and far worldly cinema and books, in NY at its best time, in the 80s and 90s.
How will this help the Doha Film Institute?
ES: I don't believe in Occident and Orient, and I don't think that the Orient is so oriental and the Occident is so occidental. I think it has been an interchange. If we put colonialism and post-colonialism on the side, I don't know how we can point out one thing that is truly Arian and one thing that is purely Arab, it's all mingled for centuries. I'm coming naturally to continue what has been happening for hundreds of years. The problem is when we are saying Occident and Orient, Arab and non-Arab or us and them, I think this is a post-colonial residue. This festival is not going to be about what is Arab and what is not Arab, this is a house of culture - and not a question of "whose culture". It's an equally shared interchange, cultural esthetic environment. We are talking about an international film festival. And it's not a new invention, it's to bring back what has been happening for hundreds of years.
What are going to be your challenges?
ES: What I'm doing is as an artistic advisor so I'm not on the ground level, I'm throwing concepts and debating ideas. I don't have a particular challenge because I'm absolutely certain that if one is sincere, if one is well intentioned I don't think it's a challenge but exciting, interesting and it simply gives me pleasure to do this.
Photo of Abdulaziz Al Khater by ©Brigitte Lacombe, all images courtesy of DFI, used with permission