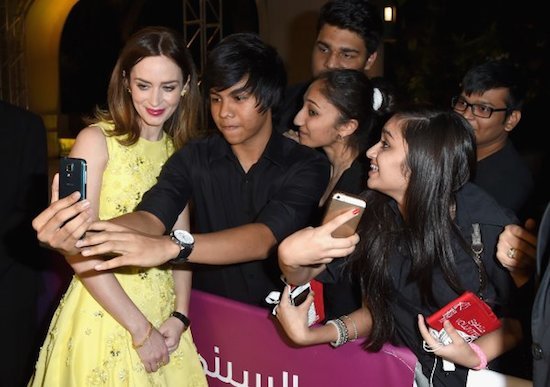 Emily Blunt poses with fans as she attends the Opening Night Gala during day one of the 11th Annual Dubai International Film Festival held at the Madinat Jumeriah Complex on December 10, 2014 in Dubai, United Arab Emirates. (Photo by Gareth Cattermole/Getty Images for DIFF)
I always feel like I'm coming home to the Dubai International Film Festival. I mean, in order of personal attendance, DIFF was the last of the Gulf film festivals I began attending, three years ago. But after some great interviews, groundbreaking world cinema and even a little situation that the DIFF team helped me to resolve earlier this year, I've come to think of this festival as my soft place to fall, a reunion of friends. As I write this, an elegant little crow has landed on the table of my luxury hotel room's balcony overlooking Burj Al Arab. Yes, it's like that here, a mix of celebrity, cinema, sweeping man-made landscapes and the best that nature has to offer.
The festival kicked off with the Middle East premiere of The Theory of Everything, a touching biopic of Stephen Hawking's early life and his love affair with his first wife Jane. In fact the film, directed by James Marsh, was inspired by the memoirs Travelling to Infinity: My Life with Stephen by Jane Wilde Hawking. It stars Eddie Redmayne and Felicity Jones, who truly make the love story come alive. Redmayne is astounding as he transforms from young awkward science student to genius with ALS (which was recently in the news for all those celebrity ice-bucket challenges) and Jones' character is unfaltering. Though at one point the source of her courage is revealed, when she quietly says, "you were supposed to live two years." While most wish for a love that lasts deep into old age, I think I belong to Mr. Wilde's way of thinking. Her passion for Stephen, that spark at first sight for this boyish wonder with the talkative eyes, was what gave her the guts to go through with marrying him after his diagnosis, though the long distance they traveled together turned out to be very harsh.
The Theory of Everything left me with a question: What is true love, is it a sprint race or a marathon?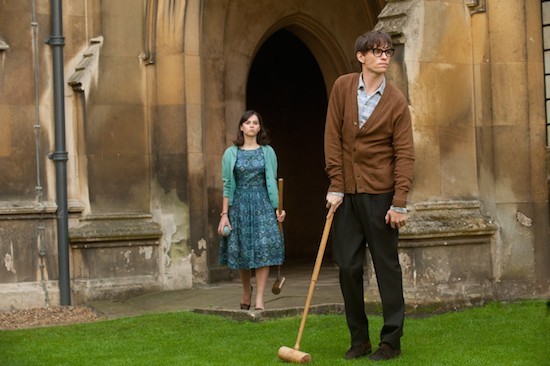 Before the film, the red carpet was great fun. Filmmaker Lee Daniels is head of the jury this year and talked about getting away from his Richard Pryor project to be in Dubai. Actress Virginia Madsen is also on the jury and I look forward to our talk together on Monday morning, part of the special events organized by the Dubai Film Market. Madsen admitted this is her "first time in Dubai," and while here wishes to do some "sightseeing around town, and meeting the filmmakers, the writers, the actors." She looked stunning in a sleeveless long red dress with delicate ruffles.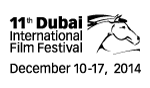 It was fun to learn that Mohammed Saeed Harib, the Freej creator and one of the directors of Kahlil Gibran's The Prophet, which I just watched and loved in Doha, originally designed the horse profile logo for DIFF, back when the first edition of the festival was launched, eleven years ago. It was also lovely to hear DIFF Chairman Abdulhamid Juma remind the audience about the pioneering aspect of cinema by using Francis Ford Coppola's quote "the very earliest people who made films were magicians." Here in the Gulf, these groundbreaking new directors, writers and actors are definitely beginning something that will one day change the world. In fact, the region is about to witness the first Arab blockbuster in the form of Ali F. Mostafa's From A to B, written by Mohammed Hefzy. Mark my words. I stand by my statement.
Indian superstar playback singer Asha Bhosle was awarded the Lifetime Achievement Award by HH Sheikh Mansoor bin Mohammed bin Rashid Al Maktoum, as was legendary Egyptian actor Nour El-Sherif. I've always loved Bhosle's soothing voice, whose smooth-as-honey vocal chords have lent themselves to the faces of all major Bollywood actresses. But Dum Maro Dum, that infamous song by R.D. Burman, remains a personal, irreverent, very risqué favorite of mine.
The after party was well, fantastic, it's DIFF! I'm not sure exactly what was in those chocolate smooth center lollipops but I think I've found a new food staple. And running into favorite filmmaker Cherien Dabis (well, she's now also a beloved movie star, after her stunning turn in Suha Arraf's Villa Touma) and her fabulous sisters, including content producer and food blogger Carla Dabis Halabi was a highlight. As well as catching up with my favorite 'Hollywood Reporter'.
The highlights for the second day include watching Paul Bettany's Shelter, starring Anthony Mackie and Jennifer Connelly in her husband's directorial and screenwriting debut. More on that in the next 'Diaries'...
And then, the decision will be made later in the evening regarding the IWC Filmmaker Award, to be given to one of the shortlisted projects. I had a chance earlier in November to catch up with the directors whose projects were chosen as the final three. Of course, sight unseen, my personal favorite is Ahd Kamel's Sandfish, with a script written by another beloved filmmaker of mine, Annemarie Jacir. Ahd, who is better known to Western audiences for her acting -- she was the wicked schoolmistress in Haifaa Al Mansour's Wadjda -- is also an intimate director and this will be her feature debut.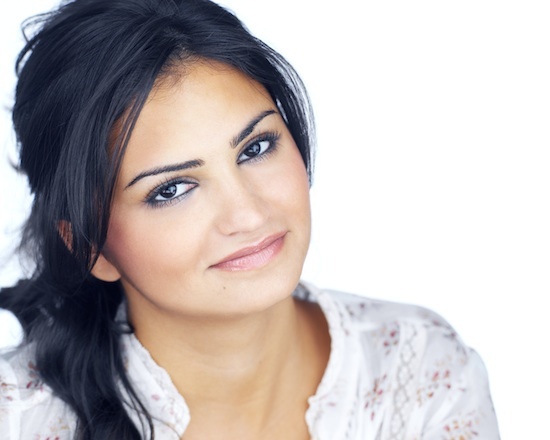 She confessed that becoming involved, after the script (based on the novel by Emirati writer Maha Gargash) had been worked on by Jacir, who in turn was approached by the film's producers Paul Baboudjian and Alessandra Priante, "was one of those moments when you realize that all the struggles, everything you went through as a filmmaker... and then this landed in my lap and it was one of those moments when you feel like this is really what I'm meant to do." She also disclosed that what attracted her to the project was both the script, which she calls "beautiful" and the fact that it reminded her "a lot of my Grandmother and her stories and how she grew up around the time when Saudi Arabia was just being formed, and how women had this kind of rite of passage whether they wanted to or not."
The second project is titled The Water and is by Kuwaiti filmmaker Abdullah Boushahri. The script, Boushahri disclosed, was "co-written by me with Mr. Abdel-Rahman Saleh who also wrote The Cruel Sea -- the first feature to come out of the Gulf, back in 1972." And when I asked him about the challenges of making a film which takes place in 1930s Kuwait City, Boushahri admitted that he, "wanted to make this film as sincere, honest and as close to the culture was back then. Both visually, as well as the soul of the culture." And continued, "but also having that subject become very contemporary and present with us, having the audience engage with the story is my number one goal."
The third and final project which will be judged by DIFF management and IWC Friend of the Brand actress Emily Blunt, is Emirati filmmaker Saeed Salmeen Al Murry's Going to Heaven. The story came from an "idea that has always been in my mind," Al Murry said, and continued, "I wanted to do a movie about kids. So I thought let me focus on the kids but within a family. And how a kid who loses someone, misses someone, wishes to find that person."
The chosen project, which will receive US$100,000 from IWC, will be announced on Thursday evening at a gala dinner. May the best filmmaker win, of course.
The Dubai International Film Festival continues through the 17th of December. For all info, check out their website.
All images courtesy of DIFF, used with permission.