By Kerri-Ann Jennings, M.S., R.D. Associate Nutrition Editor for EatingWell Magazine
As the afternoon rolls along (or drags on, depending on your take), the office candy bowl sees an uptick in traffic. But a new study shows that it's not sugar, but protein that you should reach for to beat an afternoon slump.
The study, from the University of Cambridge in England and published in the November 2011 issue of Neuron, found that while glucose (sugar) blocks certain neurons that help you feel awake, the amino acids in protein prevent that from happening. So, if you eat some carbs at lunch, a protein-rich afternoon snack may keep you from feeling sleepy. And since protein helps keep you feeling full longer, that snack might tide you over better than a sugary one and keep you from snacking too much throughout the afternoon.
Related: Health Reasons Not to Quit Coffee (and Cons to Consider)
Here are some protein-rich afternoon snacks to try: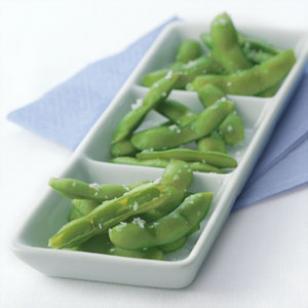 Steamed Edamame with Coarse Salt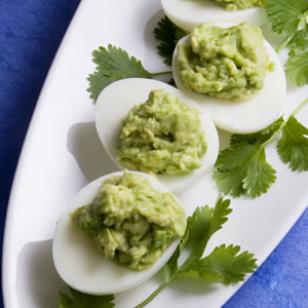 A hard-boiled egg—eat it plain or gussy it up: Guacamole-Stuffed Eggs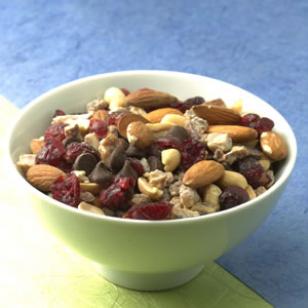 Trail mix of nuts and dried fruit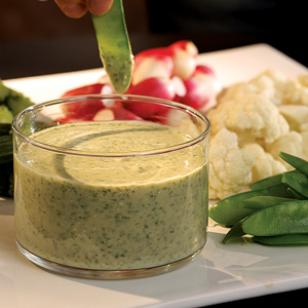 Veggies and hummus or Feta & Herb Dip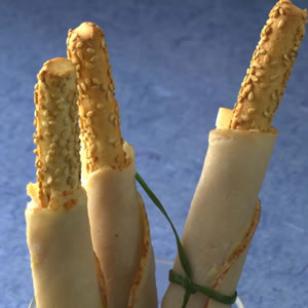 Turkey Rollups—Spread 2 slices of deli turkey breast with 2 teaspoons mustard (or mango chutney) each and season with pepper. Wrap each prepared turkey slice around 2 sesame breadsticks.


Also try:
A smoothie made with silken tofu or yogurt or this Banana-Cocoa Soy Smoothie
Nonfat yogurt snack tip: Greek yogurt delivers more protein than regular yogurt.
Banana and peanut butter
Open-face tuna sandwich
Nonfat latte (decaf or regular)
Don't Miss: Best and Worst Protein Choices for Your Diet
What foods help you beat an afternoon slump?
By Kerri-Ann Jennings

Kerri-Ann, a registered dietitian, is the associate editor of nutrition for EatingWell magazine, where she puts her master's degree in nutrition from Columbia University to work writing and editing news about nutrition, health and food trends. In her free time, Kerri-Ann likes to practice yoga, hike, bake and paint.
For more by EatingWell writers, click here.
For more on diet and nutrition, click here.