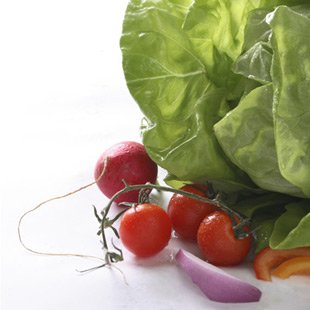 Walmart, our country's largest grocery retailer, announced a couple of weeks ago its five-year plan to make the food and beverages it sells healthier and more affordable. Given that 140 million Americans walk through Walmart's doors every week, this announcement is huge. I was invited by the American Heart Association (AHA) to participate in a conference call with Walmart executives the day of the announcement and was thrilled to learn that First Lady Michelle Obama had thrown in her support.
Don't Miss: 6 Tips to Save $2,997 on Food But Still Eat Healthfully
What exactly did Walmart promise?
• It pledged to reduce or eliminate some of the most critical ingredients contributing to chronic disease and obesity.
• It plans to lower sodium by 25 percent, eliminate industrially produced trans fats and reduce added sugars by 10 percent.
• It also promised to charge the same price for better-for-you-options so cost will no longer be a barrier for people who want to make the healthier choice. For example, Walmart Great Value whole-wheat spaghetti costs the same ($1 a box) as the spaghetti made from white flour. (Check out these 8 Super-Healthy Foods for $1 or Less for more money-saving foods.)
• Finally, Walmart will roll out its own front-of-package label in an effort to provide consumers with an instant shortcut to help them identify healthier products.
Does Walmart's initiative go far enough? Will it have any impact on our nation's health? First let's consider sodium. Only 6 percent of Americans eat in line with the American Heart Association's recommended upper limit of 1,500 mg daily and only 10 percent meet the more lenient 2010 Dietary Guidelines recommendation of 2,300 mg/day. With 77 percent of Americans' sodium intake coming from packaged, processed and restaurant foods, and with Walmart's vast reach in the marketplace, the 25 percent reduction will make Walmart an important player in the national effort to reduce sodium intakes. And hopefully food manufacturers won't just reformulate their products for Walmart shelves alone.
Must-Read: 6 Easy Ways to Cook with Less Salt
Removing all trans fats from processed foods is another important step. But I worry that with all the attention directed to trans fats, shoppers may not realize that a product labeled "0 trans fat" or "trans fat-free" often still contains saturated fats, which raise bad cholesterol levels. What's more, something can be "trans fat-free" and still be an unhealthy choice if it is loaded with added sugars or sodium and low in healthy nutrients. For example, cookies and doughnuts and chips may be produced without trans fat but still aren't the healthiest choices.
Check It Out: Packaged Foods You Can Feel Good About Eating
I have mixed feelings about Walmart's promise to reduce added sugars by 10 percent. For starters, it is only targeting foods consumers may not realize are high in added sugars—including breakfast cereals, snack bars, pancakes and waffles, flavored milk and yogurt and fruit drinks—but not changing the content of soft drinks or other high-sugar foods, such as cookies and candy, saying it remains committed to giving its customers a full range of choices. It argues that sugar-free beverages are readily available and most consumers know cookies and candy should be a special treat. I'd like to see the company go further than this, because we have a long way to go before we're eating as we should.
Americans are eating and drinking an average of 22 teaspoons of added sugars, or about 350 calories, a day—most of which come from soft drinks and other sugar-sweetened beverages, candy, cakes, cookies and pies. The American Heart Association recommends that women limit added sugar intake to 6 teaspoons (100 calories) and men to 9 teaspoons (150 calories) per day—less than half of what they are currently consuming. Walmart's 10 percent reduction will barely make a dent. I hope Walmart will help educate its customers about healthier choices and make added sugars a prominent part of its front-of-package labeling.
Must-Read: 6 Healthy-Sounding Foods That Aren't
Recipes to Try: Delicious Desserts with Surprisingly Low Added Sugars
Given its dominance in the marketplace, Walmart's healthy-foods initiative is sure to have an impact on the foods offered at other grocery chains as well. When I was in a Walmart store last week, I couldn't help but notice the stacks of soft drinks prominently displayed in the center aisle priced at only $2.98 for a 12 pack: less than half the price of the same quantity of milk. I thought to myself, we have a ways to go. Nevertheless, I applaud Walmart for taking the lead among grocery retailers and am keeping my fingers crossed that this is just the beginning of something good for all of us.
What do you think about Walmart's commitment to sell healthier food?
By Rachel Johnson, Ph.D., M.P.H., R.D., for EatingWell Magazine

Rachel K. Johnson is an EatingWell advisor and Professor of Nutrition & Food Sciences at the University of Vermont. Related Links from EatingWell: