Is the economy really getting better for most Americans?
It depends who you ask - the unemployed and underpaid would obviously disagree with that question.
According to the Bureau of Labor Statistics, the US unemployment rate in February 2015 decreased to 5.5% from 5.7%.
Sounds amazing right? Well, despite a drop in the U.S. unemployment rate of February 2015, wages have remained low. The economy isn't really getting better for a lot of Americans.
The cost of everything is going up except for your paycheck!
So let me ask you:
Are you making as much as you deserve?
Wouldn't you like to keep your full time job and make a little extra money on the side?
In a previous post, I shared some of my favorite freelancing and outsourcing sites for small business owners and those doing a side hustle. This time, I want to focus on the other side of the "new economy equation".
I use a few websites to find freelancers, like Freelancer.com and Craigslist but recently, I've been using Fiverr.com a lot more than any others for my marketing (a freelancer recently created my new awesome logo, and Twitter banner photo). Fiverr.com is a global online marketplace for people offering tasks and services starting at $5 per job! How much can you really make charging $5 per job?
I'm a customer of Fiverr.com and wanted to share my experiences.
The internet has revolutionized the world of freelancing but more importantly, it's easier now for millions of people to start a side gig and earn more money. I interviewed two Fiverr.com freelancers about how they started their side gigs despite having full time jobs.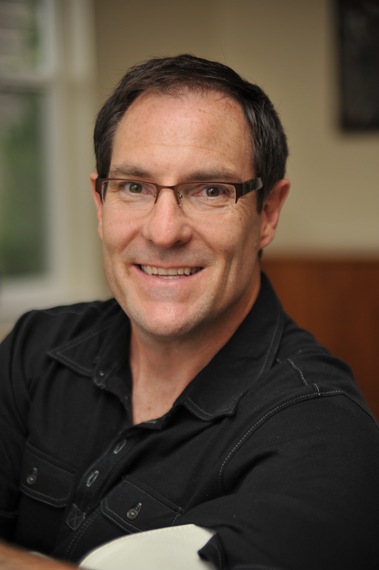 Andy Coffman, 49
Professional Voice Actor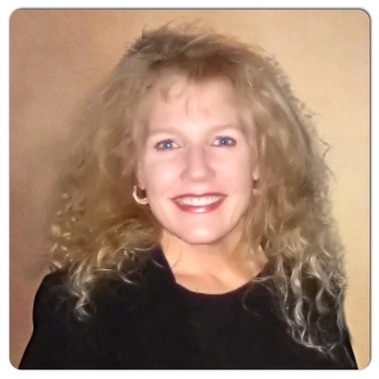 Charmaine Pocek, 40
Houston, TX
Resume Writer and Career Consultant
What were your reasons for going out on your own?
Andy Coffman: I didn't want to go back and work for someone else again. I wanted the freedom to make my own work schedule and make money to help support my family. Plus, my wife and I were going to have a baby and I wanted to create a situation that allowed me the ability to be a work-from-home-parent.
Charmaine Pocek: I just wanted to spend more time at home and be closer to our daughter: it was hard to commute an hour a day.
If you have a full time job, how do you make/find the time to fulfill your Fiverr gigs?
Andy Coffman: I am a work-from-home parent so raising my child is really my full-time job and Fiverr allows me the flexibility to work my own schedule while making money from home. However, because I am so busy with work and making very good money allows me to hire a babysitter to come in a couple days a week so I work and grow my business.
Charmaine Pocek: I would work sometimes on breaks, during lunch and after work until I just built up the business enough to afford to do freelance full time on Fiverr. It was hard, but looking back, every bit worth it!
What's the best way you find customers?
Andy Coffman: The size of the platform has taken away a lot of the heavy lifting of prospecting new customers by constantly featuring my voiceover gig to potential customers around the world.
Charmaine Pocek: Referrals and my feedback - I have well over 5000 positive reviews of people thanking me for literally changing their lives by landing them their dream jobs, etc. Between referrals, potential buyers reading my reviews and building (this took over 3 years of very hard work) up to a super seller status, the orders come in!
How quickly did you start your business and how cheap was it to launch?
Andy Coffman: Originally I was recording on a very inexpensive microphone in a very tiny closet in my old house. Not only was it cheap to launch my business but the money that I started making immediately allowed me to quickly upgrade my microphone and home studio. I continued to make more money on the platform and as a result was able to save enough money for us to use as a deposit for our new home.
Charmaine Pocek: I started in a day and it cost NOTHING! You do not need capital or an office building - just a computer and a talent or passion for doing what you do best!
How easy was it to find your first customer/gig?
Andy Coffman: My first buyer is still using my services on Fiverr to this day. Plus one of the coolest things is working with new customers from all over around the globe on a variety of voiceover projects every single day.
Charmaine Pocek: This was back in 2011 - so I do remember fighting to get only 1-2 a week. After time, my gig gained momentum and referrals started. Now, I do think people need to market their gigs as well.
How does a platform like Fiverr make freelancing easier and safe?
Andy Coffman: When first starting out I tried a number of freelancing sites and Fiverr is by far is the easiest and safest platform out there. Fiverr makes it so easy to create a gig and be up and running in only minutes. As a result, I can provide top quality services instead of messing around on some website trying to manage your account. Finally, the platform for communication between buyer and seller make it an incredibly safe way to do business with people all around the world.
Charmaine Pocek: To date, I have made over $220,000, with over half of that being within the last year. I think I am close to completing over 15,000 gigs as well, and just today received a message from a client that I wrote a resume 3 weeks ago who landed a job - they have provided me with not only something I really enjoy doing - but the ability to truly change lives, go to bed at night knowing I made a difference and having more time to spoil my daughter, husband and pets with - what else can you ask for?
Regardless of marketplace or platform you use, there's no time like the now to start your side business. You can keep your full time job and make more money on the side.
Instead of waiting for your boss to give you a raise, you can give yourself a better pay raise.
How you start may not matter, but it's important that you start. You can use your existing skills and expertise to earn more money on the side. In the next few weeks, I'll share more experiences of successful freelancers and solopreneurs as well as the lessons they've learned.
Please do me a favor: Like, Love, Share, Tweet and send this post to anyone you know who wants to start freelancing or starting a business on the side!
You can follow me on:
Twitter: @EbongEka
Instagram: @EbongEka
and visit EbongEka.com