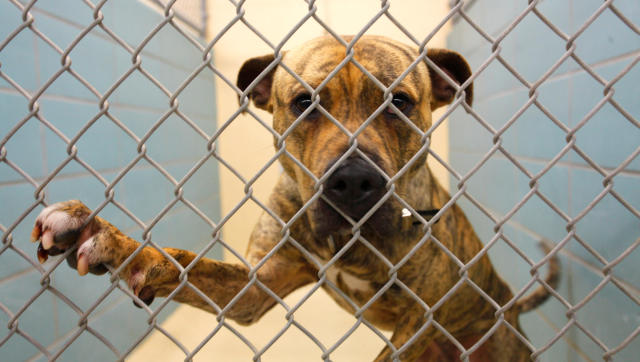 As many know, the ASPCA works tirelessly across the country to protect dogs, cats and horses. What some might not know is that we also help many other types of animals, in part by supporting other organizations through our grants program. This includes programs such as rescuing farmed animals from cruelty cases, rehabilitating retired racehorses, and rescuing, re-homing, and providing sanctuary for homeless pet birds. We are very excited to now be soliciting proposals for a new grants program to benefit small mammals, such as rabbits, guinea pigs, hamsters and gerbils.
Thanks to the Angels in Top Hats program, small mammals will be the beneficiaries of one or more grants totaling $25,000 in grants. Angels in Top Hats was created last year by ASPCA employees from various departments who voluntarily serve on a council to decide on a topic and select grantee finalists who will be voted on by the full ASPCA staff. The council's name is a nod to our founder, Henry Bergh, who enjoyed wearing top hats, and is just one way we engage our staff in animal welfare philanthropy.
This year, the council chose small mammals. These animals, such as rabbits, guinea pigs, and hamsters, are often surrendered and available in animal shelters or through rescue groups. They are smart and sociable and can form long-lasting, loving bonds with humans, but they have needs different from those of dogs and cats, which can make public education and veterinary care difficult.

For instance, because rabbits and other small animals are famously prolific breeders, families may end up with many more animals than initially planned if their pets are not spayed or neutered. Not all veterinarians have been trained to work with small animals, and low-cost spay/neuter services for small mammals are harder to find than they are for dogs and cats. We hope that this grant program helps increase awareness as to the issues small animals face.
We want to start helping these animals right away, so there isn't much time to get your grant applications in. We will be accepting applications for this grant from December 3 to December 7, or whenever we receive our 35th qualified applicant, whichever comes first. We can't wait to review the applications we receive and look forward to announcing the grant recipients. While these little animals may be smaller in size than our dogs and cats, they are every bit as loved by their families as are canine and feline companions.

Please go to aspcapro.org/grants for more information on how to apply for the ASPCA's Angels in Top Hats Small Animals Grant.