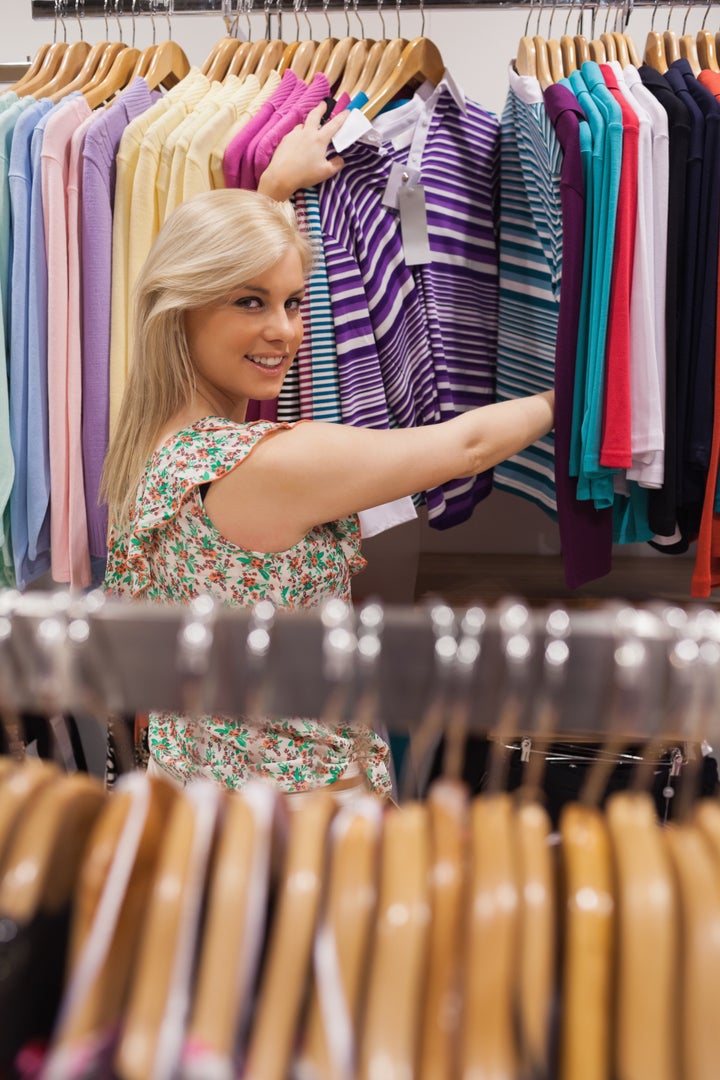 Working in Paris, there has been a comment regarding my method of styling repeated to me by several people: brute. This is especially ironic for someone who grew up being called a sissy or subjected to several sports failures in an effort to toughen me up.

Apparently, in my effort to modify a look and satisfy a client, my technique is more hands-on aggressive than some are used to. I can trace this approach directly back to my days at Donna Karan Collection. Donna would arrive at the boutique to inspect the final production with a try-on session and I would push my coworkers down the staircase (sorry, Sandy) to have the opportunity to be with her in the fitting room. These are the moments that trained my eye and, more importantly, instructed my hands. I lavished in the moments standing behind Donna while she tried on piece after piece with my focus on her reflection; my eyes darting as fast as possible between her gaze and her hands. Like a sculptor, she would manipulate the garment with strong hands and then pin it into place without fear of ripping seams or treating the garment as fragile. These pieces would be then be forwarded back to production for any correction or possibly a new look. Through this mentorship, I learned that clothing is not to be feared and it is my job to take hold and put it in it's proper place.

If you are ever shopping and the associate simply hands you a garment, shows you to a fitting room and exclaims "gorgeous" every time you exit, then you are not getting full service, in my opinion. Ready to wear is not produced with you in mind... it is a generalization of what you might be like and finding a piece that fits perfectly is a bit like winning the lottery. You have to treat these items as a starter kit and it is advisable to then think about investing a few dollars in tailoring to complete the look. For those of you who are weight conscious: a small investment at the tailor is the equivalent of fashion liposuction. Two darts under the breast can reduce 10 pounds, a pinch in the small of the back can drop another five, a cinched waist on a coat can pull off another 15... please do the math, you have just lost 30 pounds for $30 worth of tailoring. That's six months at the gym or $5,000 of cosmetic surgery achieved without much effort.

To produce these results, I often grab the back of a dress with both hands and pull up. At times, I have to reach up a skirt and hike down the slip with a solid tug. The easiest lift is made by grabbing a dress with index fingers placed under the straps and reaching for the sky. Not only does this demonstrate what a shoulder adjustment can do for your silhouette but often this explains the need for a change in under garments. All of these moments may seem a bit physical, but if you recall the scene from Gone With the Wind where Scarlett is being aided with her corset while holding on to a bed post then you will understand that my job is to pull the strings.

The last explanation for my hands-on approach may seem a bit new age. When you are working with a client there is an intimacy that a stylist and client share. Addressing all the body image issues one has developed over a lifetime is a stressful situation and there is a calming effect about the human touch. I am not sure about energy transfer as my education on the subject is limited but the connection gained between the stylist, client and garment can be secured with a simple touch or as explained before a healthy tug. Having this strength with the situation or specifically the garment takes all the power away from the piece and it is my job to then hand that confidence over to the client.

So I guess all of this wrestling and tough negotiations with clothing makes me a fashion brute and although I never fulfilled my father's dream of a son at the Naval Academy, I have found my place on the front lines of fashion.