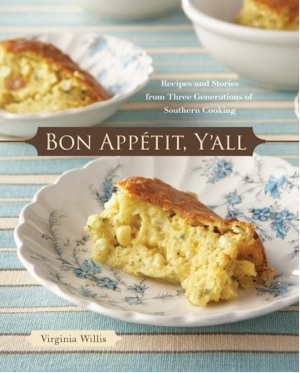 Listen to this podcast on Edible Radio.
Edible Radio host and publisher of Edible Santa Fe, Kate Manchester, talks to Virginia Willis.
Virginia is the author of the acclaimed cookbook, Bon Appétit, Y'all! Recipes and Stories from Three Generations of Southern Cooking (Ten Speed Press). A graduate of L'Academie de Cuisine and Ecole de Cuisine LaVarenne, she previously she honed her attention to detail as the Kitchen Director for Martha Stewart Living Television where she supervised the food segments for the Emmy-award winning television show. With MSLTV, Virginia was also responsible for preparing private meals and events for Martha and her guests -- including among others, President Clinton, Aretha Franklin, and Julia Child. As Executive Producer for Epicurious on The Discovery Channel, she traveled the world taping fantastic stories about food -- from harvesting capers in the shadow of a smoldering volcano to making authentic mustard in Dijon.
Virginia can be found on any given day teaching cooking classes in Paris, speaking to a group of culinary professionals about writing or blogging, photographing or styling food for a magazine shoot, advising a community food board, or at home in testing recipes for a new book in her Atlanta kitchen. You can find her on the web at www.virginiawillis.com.