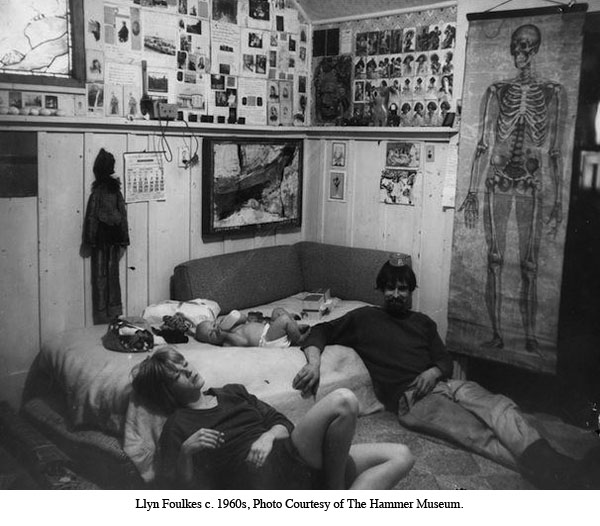 I wonder if you are aware of the fact that a member of Dutch royalty is paying an extended visit to our city? Six weeks, to be precise. Obviously, I am not talking about Queen Beatrice. The enigmatic and quietly mysterious portrait of a young woman wearing a beautiful blue robe and painted by Vermeer -- one of the most beloved artists of the Dutch Golden Age -- has been put on temporary display at the Getty Center. Standing next to a window, she reads a letter, and it's up to us to guess at what news it brings and whether or not that voluminous blue jacket is masking her pregnancy. At the end of March, this sublime masterpiece will return to Amsterdam for the re-opening of its famous Rijksmusuem, which has been closed for remodeling for the last ten years.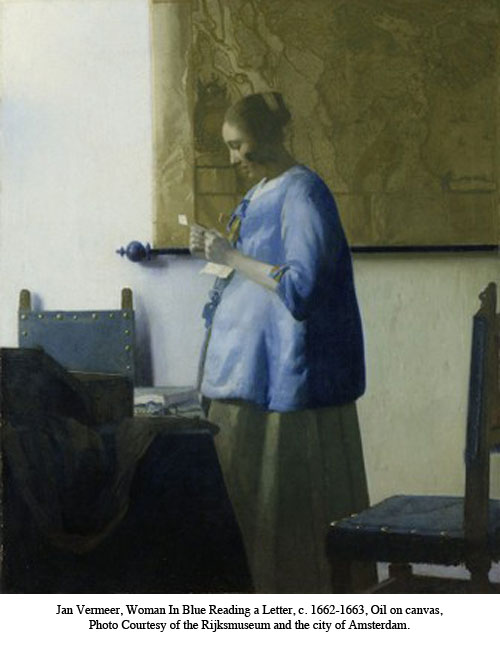 Now, let's change gears and go to UCLA's Hammer Museum to see an exhibition by Los Angeles artist Llyn Foulkes, whose work will scare the hell out of you. And if that's not the case, then there is probably something wrong with you.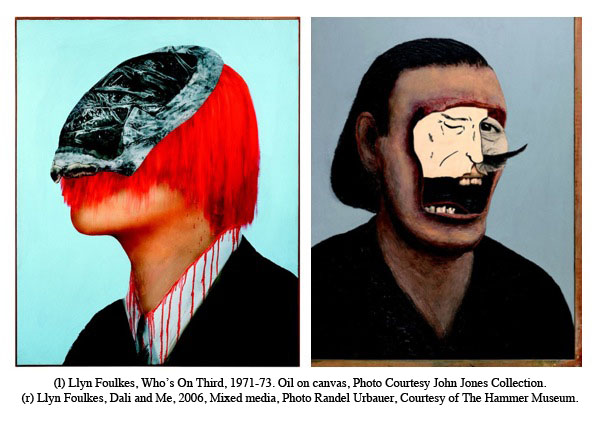 Critics often use the word "eccentric" when describing Foulkes' art and his personality. When I look at his maddeningly complex multi-media paintings, I think of them as crazy, obsessive, nostalgic, tragic, and very melancholic.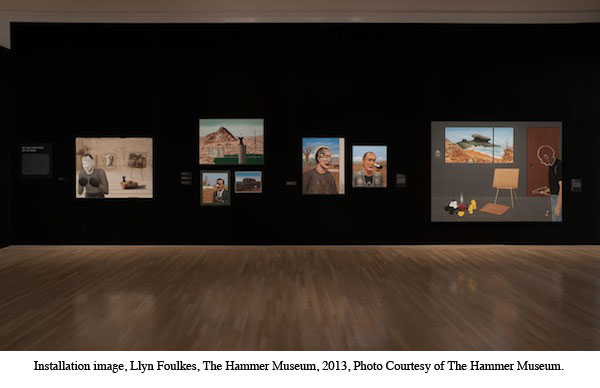 Whether it's a self-portrait of the artist kissed by Mickey Mouse or the crime scene with Foulkes putting a bullet in the chest of that beloved Disney character, there is always something painfully ironic and cynical oozing from his works. This fifty-year retrospective shows the arc of the artist's career, from his early, surprisingly affective cartoons to his most recent darkroom installations with references to the equally cartoonish violence of Hollywood movies.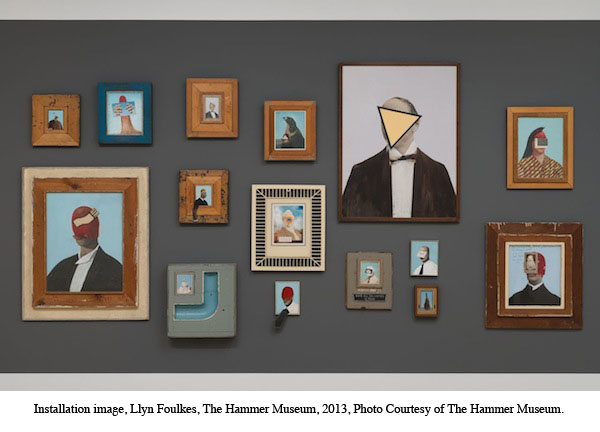 The sprawling exhibition, with its creative, full-of-surprises installation, matches the idiosyncrasy of the artist whose work it celebrates. Most of the time, this exhibition gives the impression that it's not you who is staring at the art but, rather, these strange and bewildering artworks staring at you. All of the above makes an encounter with Llyn Foulkes' work an unsettling and hauntingly disturbing experience.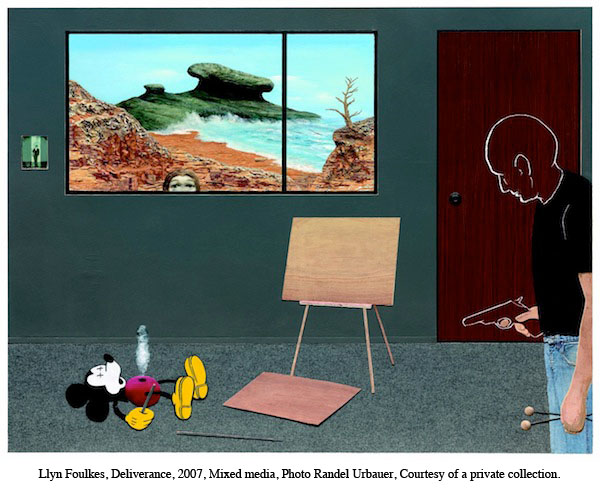 In her profile of the artist, Holly Myers of the LA Times talks of Foulkes' unique mixture of "self-assuredness and insecurity, magnanimity and narcissism, conviction and doubt." And, also, about his inability to keep his mouth shut. He is known for making disparaging remarks about the powers that be of the art world - and that's probably one of the reasons Llyn Foulkes' works are not gracing the walls of billionaire collectors' homes. French mega-collector François Pinault being, apparently, the rare exception.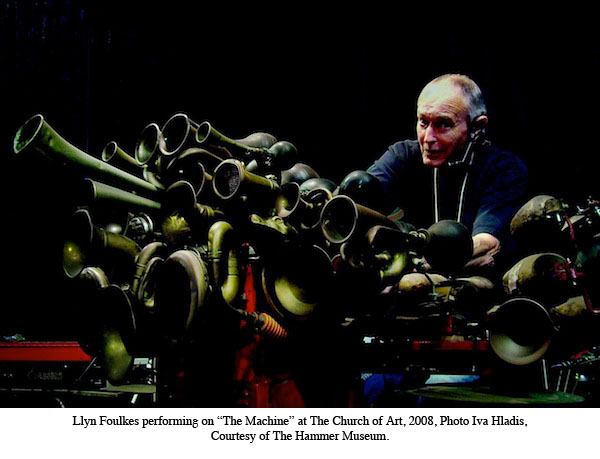 I've never had the chance to speak to the artist, though I've seen him play his outrageous self-made musical contraption -- he calls it "Machine" -- a sort of church organ made out of car horns, a xylophone, organ pipes, and cowbells. The performance was overwhelming and as close to hallucination as yours truly has ever experienced. If you are curious to see it for yourself -- and I think you should be -- Llyn Foulkes will perform on his Machine at the Hammer on February 26.
Edward Goldman is an art critic and the host of Art Talk, a program on art and culture for NPR affiliate KCRW 89.9 FM. To listen to the complete show and hear Edward's charming Russian accent, click here.