By: Talia Schmitt, Student at Wilbert Tucker Woodson High School in Fairfax, VA
Did you know that most children today can name up to 200 brand logos, but don't know the name of the tree in their front yard? It is alarming how few children get out of their homes, explore the outdoors and, most importantly, learn about the different environmental challenges we face.
As a society, we have a few options. We can sit and watch as the growth of technology seizes a child's time; we can watch as students gradually become less focused on the "we" of society and more on the "me." We can watch as students forget how their actions impact the rest of the world. Or we can educate.
We need to educate students at a young age, so they feel empowered and have the knowledge and resources to make change in their communities.
A couple of weeks ago, I had the opportunity to travel to Costa Rica on EF Education First's Global Student Leaders Summit focused on environmental sustainability. In preparation, we were each asked to come up with a "Glocal Challenge" project to develop a local solution to a global environmental issue.
For me, the problem was clear- lack of education. We face tremendous environmental obstacles as a society, ranging from air pollution to climate change. However, if people, especially the future generations, are not educated about these problems, how can we expect people to do anything about them?
So, I came up with a three-part plan to educate youth titled "No Need to Wait: Educate."
First, students can start at their local schools. For example, at my high school, the environmental club and leadership class came together to create "Green Day," a day committed to educating students about the environment through an environmental fair featuring local eco-organizations and volunteer opportunities.
Watch: Talia Schmitt featured on The Weather Channel discussing her environmental awareness projects from EF's Global Student Leaders Summit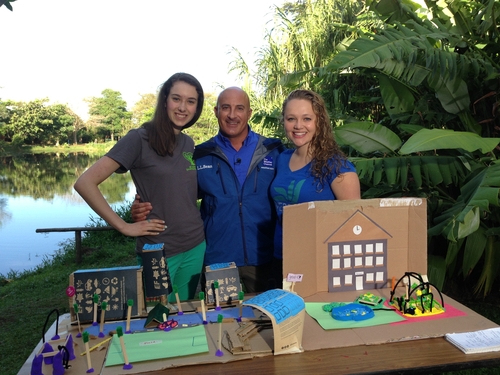 Once you create an initiative at your own high school, branch out to other schools in the area. For example, the Wednesday after I returned from Costa Rica, I attended the Environmental Action Showcase through the Fairfax County Get2Green Program. There, environmental groups were able to share ideas and collaborate for future projects.
The third part of the plan is to implement solutions through the county. Through my position in the Student Advisory Council for the Fairfax School Board, I have had the opportunity to propose policy initiatives. This year, I am focusing specifically on environmental education. My proposals include implementing recycling for each county school, promoting an outdoor education program for sixth grade students, and facilitating the Global Studies Leadership Initiative (GSLI). GSLI allows environmental experts to educate high school students, and for them to relay that information to elementary school students.
After returning from the EF Educational Tour to Costa Rica, I realized the urgency of these environmental problems. After interacting with inspirational leaders such as former Vice President Al Gore, Severn Cullis-Suzuki and my committed peers, I realized that it is no time to wait, we need to educate.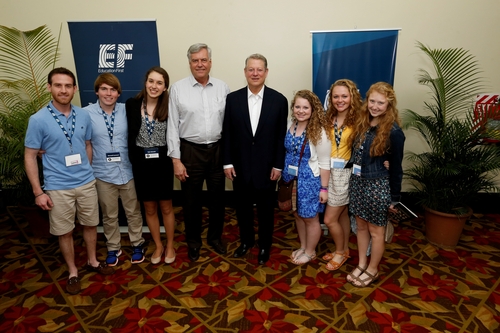 Learn more by checking out my project: http://bit.ly/194TIUi
All of us who traveled to Costa Rica are excited to share our ideas with students from around the world through EF's Summit! Follow us on Twitter at #EFSummit or on Facebook at www.Facebook.com/EFSummit.
About the Global Student Leaders Summit Series
This post is part of a series produced by The Huffington Post and EF Education First, in recognition of the 2013 EF Global Student Leaders Summit in Costa Rica (April 20 and 21, 2013). Each year, the EF Global Student Leaders Summit brings together hundreds of high school students and teachers from around the world for experiential learning tours and a leadership and innovation conference to help the next generation of leaders understand and solve critical global issues. Learn more about EF Education First and the Global Student Leaders Summit.