Volunteering is not just about giving. By stepping outside of yourself you open up your world, ironically you are the one who becomes the receiver, and life delivers some magical lessons. Carmen Lopez shares with us her experience when she joined us on the Over 30's Pre School And Community Development Project in the beautiful setting of Thanda private Game Reserve.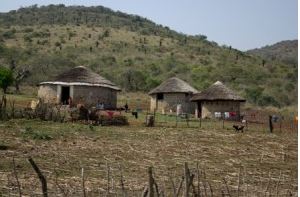 Tomorrow I am leaving Thanda, and I will be very sad to go. Every place I have traveled to has been different and impactful but coming from the industrialized, western world I have been most impacted by the Forgotten Continent, by Africa.
Our day starts early, breakfast is usually at 7 a.m., and we are treated the most beautiful view of any eating establishment to which I have ever been. We pack up the boxes that we bring to the crèches (day-care centers) with toys and teaching aids. We are out the door by 7:30 and begin a 30-minute drive to work.
I have friends who work in New York City, in Los Angeles, in Paris, in Mexico City, all over the world -- and no one who has a drive that could even begin to rival the breathtaking beauty of our drive.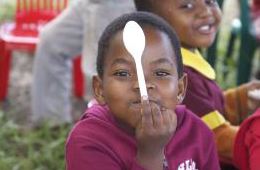 When we arrive at the crèche we begin working with the children, when we are meant to help them learn English. I do not think that even if I managed to teach them perfect English or my native Spanish they would learn anywhere near as much as I learnt from them. My time here in Thanda has been great for many reasons but the children that I met have made this trip amazing.
From this cheeky little girl I learned that there is nothing in the world like family. Children here are closer to their siblings than any children I have seen in the western world. She could not be older than four and yet everyday when her brother cries she picks him up and carries him. Whenever he is called on in class she feeds him the answer, I say, "Cumba 5! Find 5!" she, in the broken subtlety of a four-year-old points him towards 5.
I am 10,000 miles away from my family, but I have learned more about what I need to do for my family from this little girl and many more like her than ever before.
From Asanda, a two-year-old, I learned that you don't need age for sass and to get anywhere in life all you need is to want it and to be determined to do it. Everyday, this sassy two-year-old walks a mile on his own to get to school. A lot of people talk the talk about being able to do anything you put your mind to. Asanda walks the walk.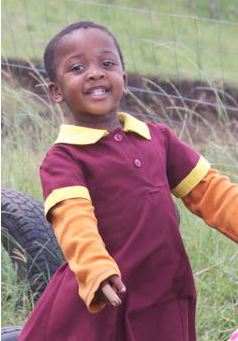 Another little girl taught me more about dancing than twenty years of dancing. Here in Africa you will learn that dancing is what another student called "music in movement." We all know that that's what music technically is but that is not what it looks like at any American university, any Italian nightclub or Parisian discotheque.
Ziyanda taught me more about smiles than 20 years of smiling.
At noon we leave the crèches and go on to other projects. Our drive is always beautiful, the people we meet are always interesting and kind, the work we do is always rewarding and stimulating. To me, nothing compares to the children we work with but everything we do is thought-provoking, motivating, fascinating and exciting.
Tomorrow I will leave KwaZulu-Natal for another project. I could not be sadder to go or happier that I came. The Thanda Community Project taught me more about myself, about others, about ourselves than any single time, thing or event.
Elevate Destinations thanks our friends at African Impact for sharing this wonderful piece with us.