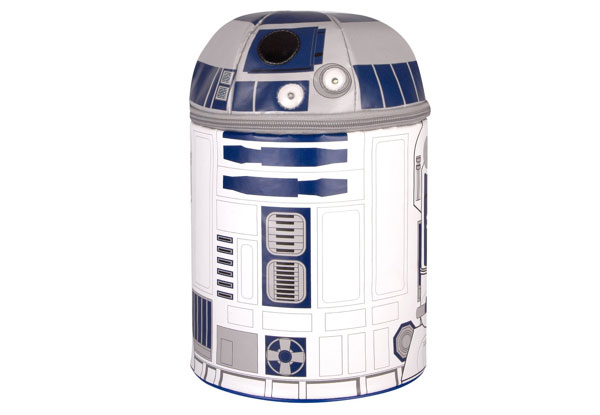 Star Wars fans have no shortage of cool kitchen accessories to chose from (see: Light Saber Popsicle Makers), but now those of us who pack lunches to school or work have yet another way to show off our intergalactic pride.
Today, R2D2 gets the lunch bag treatment by the big boys at Thermos, the same folks who've innovated in making food items hotter and cooler with their products for years. The 100% pvc free, peva lined R2D2 Lunch Box is complete with awesome screen printed graphics, and literal lights and whistles for the full R2 experience.
According to an exuberantly happy girlfriend on Amazon, "this lunch pale is amazingly cute. It really does make the sounds and lights up! Keeps my lunch cold too."
May The Force be with your lunch. Or some other witty Star Wars, The Force-related send off.
[Via Foodbeast]