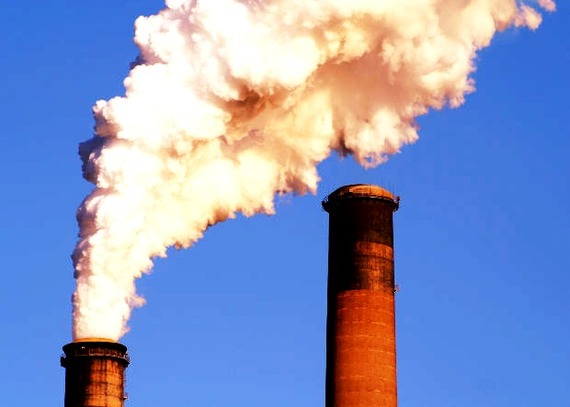 This week, Americans, including members of the League of Women Voters, will honor our environment and celebrate Earth Day. Many of our fellow Americans realize that climate change is the greatest environmental challenge of our generation, and the reason for this grave concern was recently made clear yet again. According to a study released last week by the Intergovernmental Panel on Climate Change (IPCC), the leading United Nations climate science body, time is running out to protect our planet and prevent the disastrous effects of global climate change.
The report warns that if major global action is not taken before 2020, the world will face a whole range of irrevocable effects, including dangerously high temperatures, rising seas, acidified oceans, severe crop failures and mass extinctions of plant and animal species. "The longer we wait, the more costly things will be," warns Stanford University economist Charles Kolstad, a lead author of the report.
The League of Women Voters takes these findings seriously. We've been at the forefront of the environmental protection movement for decades, working to build grassroots support for action on climate change nationally and at the state and local levels. We're particularly invested in one of the clearest, most direct solutions to preventing climate change: reducing carbon pollution from power plants. Not only are power plants the single largest source of carbon pollution in America, but they are also the leading cause of climate change. Carbon pollution is responsible for increased air pollution that can cause thousands of deaths every year if left unchecked, in addition to chronic asthma and respiratory illness.
That's where you come in.

This Earth Day, we're calling for Americans everywhere to take action and submit a comment telling the EPA to follow through with the proposal and limit industrial carbon pollution from all new power plants.
According to the UN report, which included contributions by leading scientists and political representatives from over 110 governments, atmospheric carbon dioxide levels are rising faster than ever. In other words, the world needs urgent action. We must let the EPA know that we need to act immediately to protect the future of our planet, including our lives and the lives of our children.
This Earth Day, put people before polluters. If supporters like you stand up and demand the strongest standard possible, we can put our country -- and our planet -- on the path to a sustainable future and ensure a cleaner, healthier future for everyone.