As I've written in the past, when you travel on The Amazing Race, you have to be prepared to go from one weather extreme to another -- often on the same day.

In this week's episode, the contestants fly from Botswana in the Southern Hemisphere where it's summer, to Switzerland in the Northern Hemisphere where it's winter!

My family loves Switzerland; it really is the very definition of a "winter wonderland." You won't find a more beautiful Alpine landscape or better snow; and there is not a more thrilling skiing experience anywhere else on Earth! We love to vacation here at Christmas time.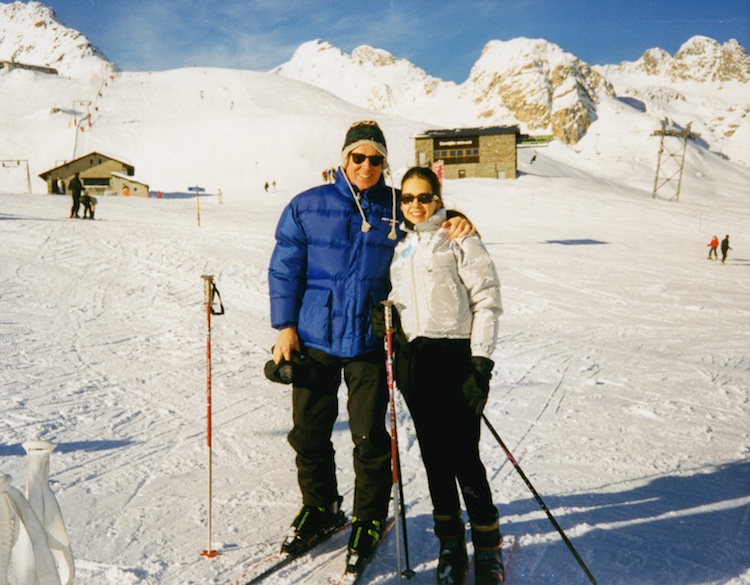 In my opinion, there's no better way to travel through Europe than by train. Europe has a fantastic rail system, and it's a more relaxed way to travel. The trains are designed for passengers to enjoy the view, the windows wrapping around the top of the train for a 180-degree experience. When we go to Switzerland, we like to take the train from Zurich to St. Moritz. Once you're there, you can take a 20-minute train up through the Alps to Preda. When you get off the train, you rent a wooden sled and ride down the snow-covered hiking trails for about three miles. During the journey, you are instantly transported into a crystal forest of snow. I don't think I need to stress how much fun that is!

The highest railway station in all of Europe is called Jungfraujoch. It climbs to 11,000 feet and literally goes through the Eiger. Since our mantra for every episode of The Amazing Race is "do what the locals do," we sent our contestants on this train accompanied by a St. Bernard! Once at the top, they encounter a chilling task on the sheer north face of the Eiger.

Fans of the show should be on the lookout in Switzerland for a "switchback." Occasionally, there's a challenge featured on the show that's so popular and loved that we bring it back again...that happened in Switzerland.