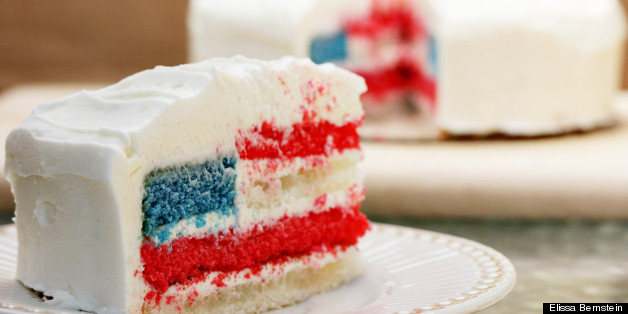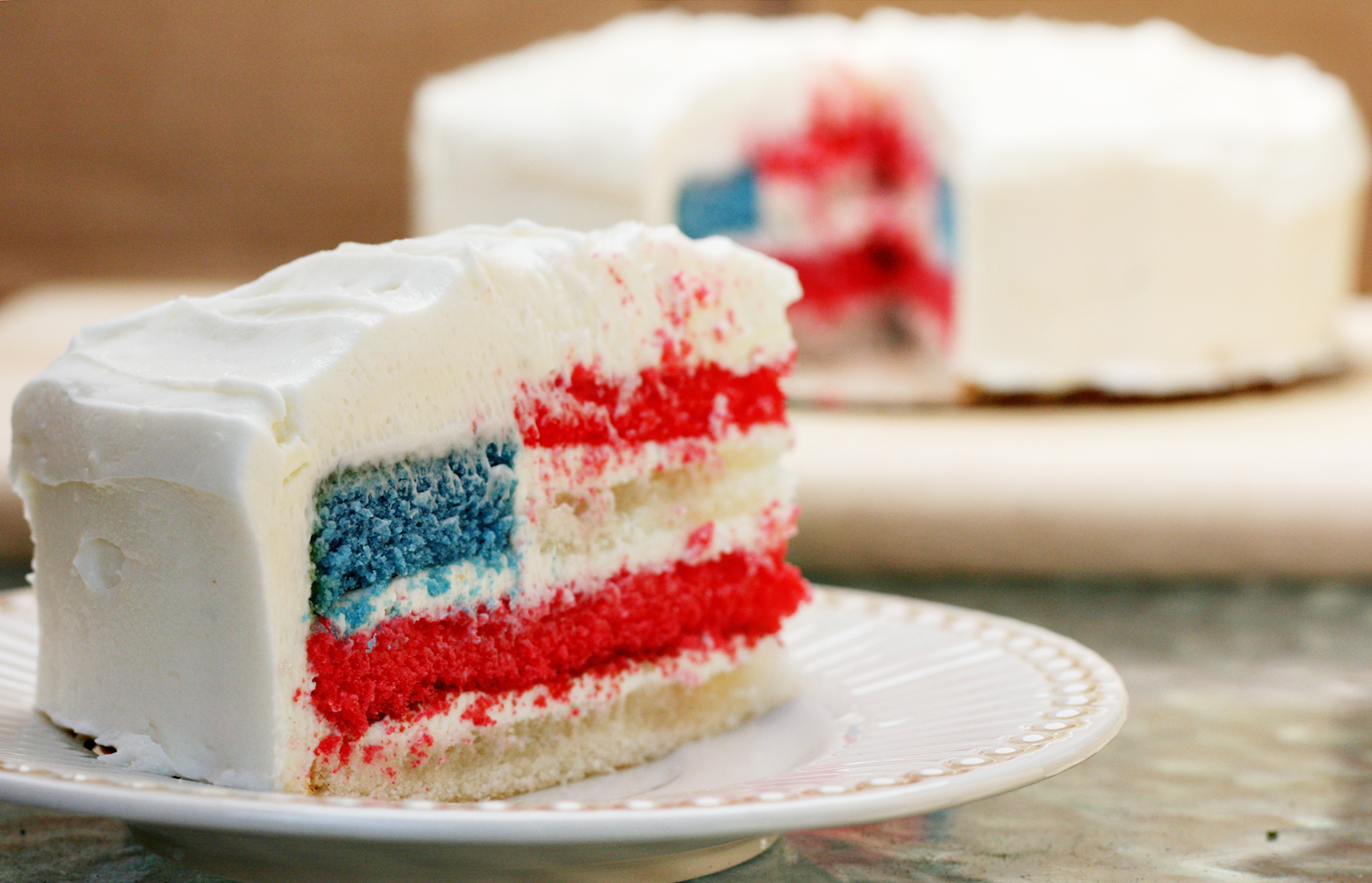 People don't usually think of cake when they're looking for a 4th of July dessert. But don't let that stop you from making this magical cake.
I'll give you three reasons why.
1. It's easy enough that anyone can make it.
I was 17 the first time I tackled this cake. If you can press a cookie cutter into dough, and slice a layer of cake in half, you can assemble it too. Never baked a cake from scratch before? Use a mix. Any white cake will work. Slather with your favorite frosting.
2. It's a showstopper.
I like to suggest white frosting, so that the flag is a complete surprise until you cut the cake open. When you lift out that first slice, with those crisp red stripes and a deep blue square, there will be audible gasps. If the design weren't cool enough, the colors are stunning too.
3. People will ask, over and over, how you made it.
They'll never guess how simple it actually was.
Get the full set of instructions at 17 and Baking.
Elissa Bernstein (17 and Baking) is the original creator of this 4th of July flag cake.