Sometimes we don't know what draws us to a certain cause. Why the passion bubbles so strongly underneath our skin, and why we refuse to accept the situation at hand for what it is. What draws us to get involved with one cause over the other? My desire to help others has caused me to obtain a degree in psychology and my love for the helpless has urged me adopt a rescue pit bull, but over the course of a few months my life has been absorbed by unemployment issues and fighting for small businesses. Just a few weeks before Hurricane Sandy, I launched the website for non-profit organization to help create jobs in communities with a high unemployment rate.
In New Jersey, poverty levels are the highest they have ever been. Close to one million families were reported to be living in poverty according to the 2011 U.S. Census Bureau. How are so many people getting to that point these days?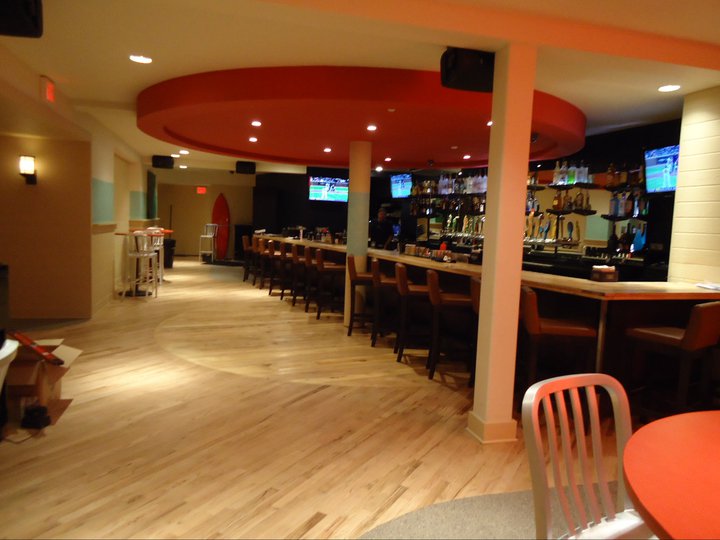 A friend of mine had to close her store a few months ago. She commuted for 25 years, for four hours a day into the city from the Long Branch, NJ area. If you do the math, she spent 24,000 total hours commuting alone, and that's not including the hours she worked. All that hard work paid off and she was able to open her own pet boutique and it did great, for a while. The unemployment rate in New Jersey was getting worse, and in a small shore town community that impact is condensed and can be extremely devastating. It means that families struggle to put food on the table, and just aren't spending money like they used to. This led to her to the closure of her store and the collapse of her dreams, bringing her from an established store owner to a grocery bagger just to get by.
During tough economic times people don't worry about the livelihood of a business; they worry about their immediate needs, their food and shelter. On the flip side, small businesses under times of economic pressure also worry about survival and not hiring more people to help them with their business. Small businesses create 70 percent of jobs in America, so helping them is helping everyone else.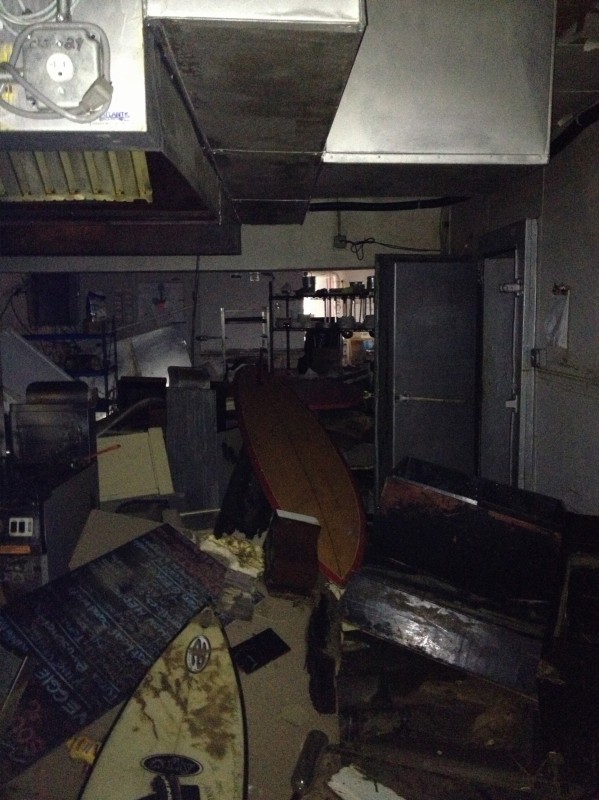 Hurricane Sandy hit our area of the Jersey Shore pretty bad, and I am worried about people overlooking the importance of helping the local businesses rebuild. A number of jobs were already lost with the storm, and we face a downward cycle and decline of our economy if we don't support the redevelopment of our greatest asset, small businesses.
The businesses along the Jersey Shore will take care of their own. They will be a major part of the long term redevelopment process, that is, if we can help them. If nobody helps them they will close, we will lose a great reinforcement, and be forced to rely 100 percent on the government's aid to get us out of this mess. But the government doesn't extend to everyone. Here are two examples:
Steven and Christina put their whole lives into building their restaurant in Sea Bright, NJ and the place was destroyed in one night by Sandy. They rented the space for the restaurant so they didn't qualify for FEMA aid. They also didn't qualify for unemployment. As the restaurant the main source of income, the loss of their business means also the possibility of them losing their home. To top it off, they are a newly engaged couple and have no hope of planning a wedding.
Brian and Michelle had a booming ice cream business that was swept away.
Our happiness and hard work took a hit on October 29, 2012, with the landfall of Hurricane Sandy in Sea Bright, NJ. Every element of our Sea Bright store, every piece of equipment, was destroyed. The ice cream machine that we bought in Florida as a newly married couple, then drove back through a Nor'easter in a rented U-Haul with no heat and shoddy wipers, is now garbage. This was our "good luck" machine. It lasted through our successful Rita's franchise and we happily relocated it to Sea Bright during construction. The pictures our kids drew specifically for their daddy, from Grace and Brian at ages six and five, to Will and Sadie from whenever they could hold a pen, were washed away with everything else. We lost so much more than our livelihood and our equipment. We lost something that was born of a wing and a prayer, of a belief in ourselves, and of a dedication to the products we sell. We lost our second home, where memories were forever etched along those blue and white walls, on the stools where our children sat to color, on the crate they would use to reach the cash register.
- Michelle, Store Owner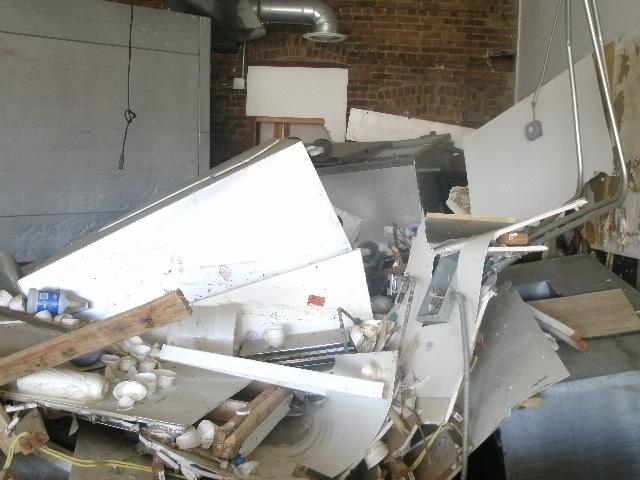 The devotion that went into creating these small businesses... is the same momentum that will fuel our recovery.