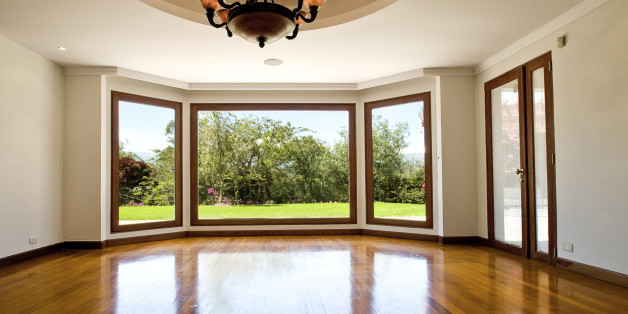 Lately I've been churning on the philosophies of what it means to live big.
I know that living big means something different to everyone. Some may want a booming business, some may want a state-of-the-art home and some may want to just live in a hut on the beach. Knowing it's different for everyone, I've really been thinking about the common threads of people to are living with true freedom and happiness. One of those common threads that I know for sure is this: People who live big learn from masters.
You are a student whether you recognize it or not. Learning goes far beyond formal education and as adults we continue to soak up information in all avenues of life. People who live big are careful and conscious about choosing the sources of their information.
I've sat front row to Arianna Huffington, Tony Robbins, Deepak Chopra, Dr. Oz and many more. I've been immersed in thought at retreats with Gail Larsen (Transformational Speaking) and other well-known masters in their field. Each time I've been in the presence of these masters I've been able to hone in on what I want to create, what I want to teach, and what it really means for me to live big.
I'm hot off of a retreat with women's wealth expert Barbara Stanny where I took a deep dive into her concept of Sacred Success. Barbara is a leading authority on women & wealth and is a master at teaching women how to actually achieve wealth. Through her work with master teachers before she has been able to find deep purpose and live really big. She is now a master and I am her student.
After the retreat I headed to my sister's house to spend a few days with my nephews. One of my realizations at the retreat was that I need to play more. Lucky for me, my two year old nephew is a master at play. Within the hour of arriving we had built a fort, played with cars and ran up and down the grassy hill 20 times and snacked on fruit. His imagination astounds me. Just sitting and playing for no reason was so much fun. He is a master and I am his student.
Masters come in all shapes and sizes. Young, old, male, female, silly, serious. It's not necessarily about what they look like on paper, it's about what they can teach you.
My question is this: What do you want to master in your life and who can you learn from? In my opinion, primetime television and cable news networks are not master teachers. Be sure they are not your current form of education.
My advice is to find at least one (or more!) program, event or retreat each year that resonates with how you want to live and commit to becoming a sponge. As Tony Robbins says, "Proximity is power." We become the five people we are around the most. Soak up what masters have to teach you and you'll be on the path to living big.
Elizabeth Rider is a leading nutrition and whole living expert helping women around the world become even more successful by teaching them not just how to live well, but how to become the absolute BEST version of themselves. From personal wellness to career, spirituality to finances--and more--consciously cultivating the ideal lifestyle is her religion. Join Elizabeth's free #liveBIG series on her website to learn more.
Find Elizabeth on Facebook for daily wellness inspirations.