A high-end safari experience isn't necessarily staying at the most expensive or luxurious properties, it is equally about exclusive access to stunning and remote wilderness areas. The properties on this list are some of the most remote in Africa and while they offer every comfort (and many are absolutely beautiful) their true value lies in their isolated setting and ability to offer travelers access to untouched and pristine wilderness.
Apoka Lodge, Kidepo Valley National Park, Uganda
Apoka Safari Lodge is located in the South-western sector of Kidepo Valley National Park. Kidepo is Uganda's most remote national park (more than 400 miles from Kampala) and Apoka is its only safari lodge (there are also some simple cottages run by Uganda Wildlife Authority). The Park is located in the far north-eastern section of Uganda, at the crossroads of Kenyan, Sudanese and Ugandan ecosystems and provides an amazing wildlife experience in an unspoiled wilderness. Apoka itself is set on a picturesque kopje overlooking the Narus river valley Kidepo's primary game-viewing area, with views over vast plains interrupted by craggy, rocky outcrops. Learn more about Apoka and Kidepo here.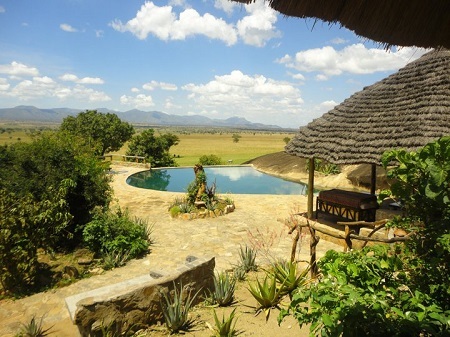 Apoka Lodge

Serra Cafema, Kunene River, Namibia
Located near Namibia's border with Angola, Serra Cafema is one of the most remote camps in Southern Africa and one of my all-time favorite properties on the continent. The scenery around Serra Cafema, including in the Hartmann Valley to the South is truly breathtaking. The Kunene River is the only permanent source of water in the whole region, with a lush oasis along its banks surrounded by rugged mountains and sand dunes. Explore the sand dunes on quad bikes or float down the Kunene River on a boat and spotting crocodiles along the banks. Walking trails in the remote mountain and river valleys are also a highlight. I also particularly recommend Serra Cafema because of the opportunities it offers for relaxed, authentic interactions with local Himba people.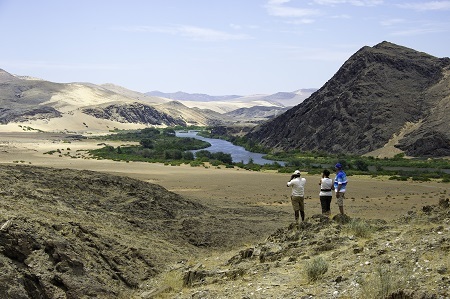 Serra Cafema, Photo by Dana Allen for Wilderness Safaris
Greystoke Mahale, Mahale Mountains National Park, Tanzania
As I mentioned in my New Year's Resolution post, Greystoke is on my bucket list because of its remoteness and its proximity to one of the largest population of chimps remaining in the wild. Greystoke Mahale itself sits on a pristine, white sandy beach overlooking the turquoise water of Lake Tanganyika, with the forested Mahale Mountains rising behind. In the 625 square miles of the Mahale Mountains, there are no roads. This, and the fact that the only practical way of reaching camp is by boat, add to the sense of seclusion. Flying in over the northern end of the mountains, you'll see nothing for miles and only small villages and local fishermen in dhows dotted along the lake shore. Spend your days at Greystoke trekking to visit groups of habituated chimps, hiking the forest or swimming or kayaking on Lake Tanganikya. In the evening , hop on the Greystoke dhow and head out for sundowners.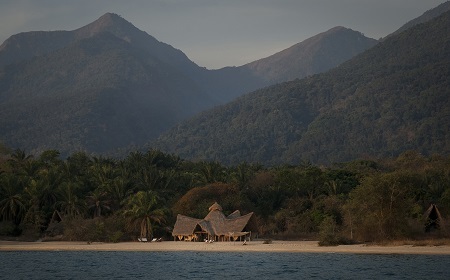 Greystoke Mahale, Photo Courtesy of Nomad Tanzania
Desert Rose, Northern Frontier, Kenya
Desert Rose is situated in Kenya's un-touristed Northern Frontier, 50 miles south of Lake Turkana and 5,500ft up on the side of Mt. Nyiro. Desert Rose Lodge is a small, family owned and operated lodge that offers views over the Northern Frontier. The handmade furniture, stone-carved baths, wooden washbasins, open bathrooms are just a few elements that make this property truly special. The swimming pool, dining room, lounge and relaxing-decks all have views over the valley plains below. While at Desert Rose you can enjoy a camel back safaris, explore the Suguta Valley and Lake Turkana or visit and interact with local tribes including the Samburu, El Molo and Turkana.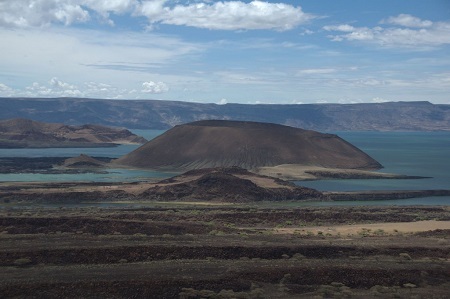 Desert Rose Landscape, Photo Courtesy of Desert Rose
Mwaleshi Camp, North Luangwa National Park, Zambia
North Luangwa National Park is one of Zambia's least visited and most remote national parks and Mwaleshi is one of only a few properties in the entire park. Guests, accompanied by an experienced manager/guide and an armed National Park scout, enjoy the freedom of the North Luangwa bush on foot, game-drives are not allowed in the park. Mwaleshi Camp is open from June 15 to October 31 each year as the rainy season makes in inaccessible. To make the most of this walking safari adventure (and the time it takes to get there) I recommend spending four to five nights at Mwaleshi Camp.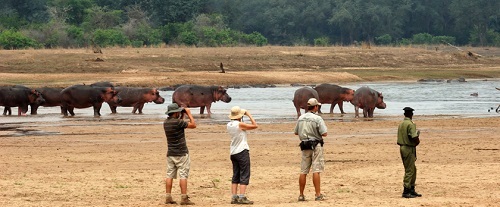 Mwaleshi Camp, Photo Courtesy of Remote Africa
Bale Mountain Lodge, Bale Mountains National Park, Ethiopia
Bale Mountain Lodge is an eco-lodge set within the 1,367 square-mile Bale Mountains National Park (BMNP) in south central Ethiopia, 250 miles from Addis Ababa. The lodge opened in October 2013 and offers guests access to a pristine wilderness and the largest tract of Afro-alpine moorland remaining on the continent. The high altitude, Sanetti Plateau rises to over 13,000 feet and includes the highest peak in the southern Ethiopian highlands. This stunning plateau is marked by glacial lakes and swamps and surrounded by volcanic ridges and peaks while the southern slopes are covered by the largely unexplored Harenna Forest. In addition to this spectacularly diverse landscape, Bale Mountains National Park is a biodiversity "hot spot." The park is home to 60% of the remaining Ethiopian Wolves (the world's rarest canid), the Mountain Nyala, Menelik's Bushbuck, plions, rare Giant Forest Hogs and significant numbers of endemic or rare bird species.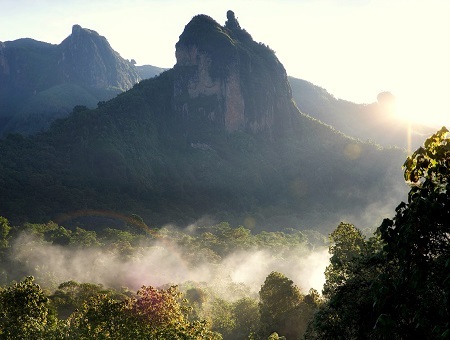 Bale Mountain Lodge Landscape
Lugenda Wilderness Camp, Niassa Reserve, Mozambique
Lugenda Wilderness Camp is currently the only photographic safari property operating northern Mozambique's Niassa Reserve, an area the size of Whales! Lugenda is a 12+ hour drive or a 90 minute flight in a 4-seater plane (with some stunning views along the way) to a dirt airstrip. Intimate and understated, Lugenda eight tents are set along the banks of the Lugenda River. The friendly and close-knit staff create a relaxed atmosphere. While, the game viewing is not as prolific as the Maasai Mara or the Serengeti, the sightings are all yours. Walking, canoeing, visits to caves with ancient rock-art and sun-downers on rocky outcrops are great additions to game-drives. If you are planning on ending your safari at the beach in Mozambique, adding three nights at Lugenda is absolutely worth it.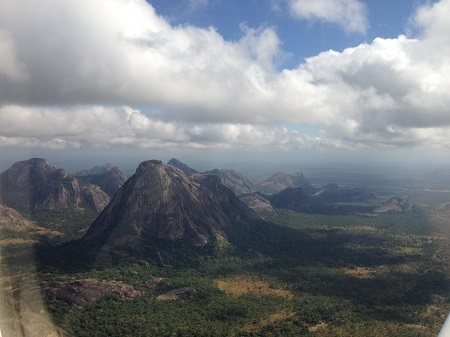 Flight into Lugenda Wilderness Camp, Photo by Sarah Boeckmann
Sangha Lodge, Dzangha-Sangha National Park,
Central African Republic
One VERY remote property that has been inaccessible for the past year is Sangha Lodge in the Central African Republic (CAR). The lodge plays an incredibly vital role in hindering poaching and providing employment around Dzangha-Sangha National Park but has suffered from the recent instability in the CAR. The security situation in the province around Dzangha-Sangha NP has stabilized enough to allow the park to reopen for tourism as of July 1st, 2014. Stay updated via their Facebook Page and hopefully it will be safe for Sangha to receive visitors in the near future.
Any other properties you think should be on this list? I'd love to hear about them!