From talking with clients I know that for many people interested in traveling to Africa, giving back in some way is an important, even essential, part of the experience. With 50 years of combined tourism experience between myself and my partner and mother Marcia Gordon, we have seen many examples of ways that travelers to Africa can engage with the communities where they are traveling. Some were amazing and inspirational, some that left something to be desired in management or organization and some that were downright corrupt or damaging to the community.
Here's a first-hand example:
With 30 years of working in Kenya, my mother Marcia Gordon has seen some terrific community development projects, from organizations sponsored by camps and lodges to schools built by our clients and witnessed wonderful and lasting connections made. Unfortunately she has also been burned.
Years ago a client of hers wanted to volunteer at an orphanage as part of her trip. Marcia suggested an orphanage that was highly recommended by friend living in Nairobi. Marcia's friend considered the orphanage founder a saint and had sent her money over the years. Marcia cautioned the client that she had no first-hand experience but suggested the client could go and see for herself.
Her client went and was moved by the plight of the 100+ children. She volunteered, spent weeks there and raised money for teacher salaries, a vehicle and a freezer. When Marcia finally had the chance to visit the orphanage herself, she was not pleased. She felt the children were not happy or secure and hard questions produced shaky answers. The finishing blow was that she did not see the freezer or the vehicle.
Marcia had a heart-to-heart with her client who decided to stop supporting the orphanage.
The silver lining to this story is that the client went on to start Caring for Kids of Kenya, an organization that has its own orphanage and sponsors the education of the orphans. Some of Caring for Kids in Kenya's first graduates are now in college in U.S. and in Kenya, and this past client is now cynical and tough, checking where every penny goes.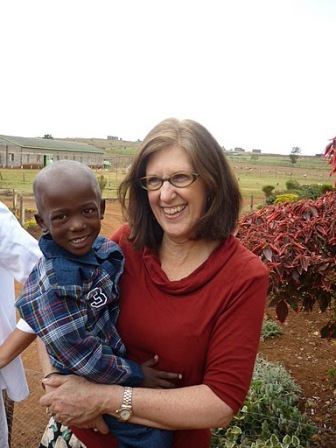 If you talk to people who live and work in Africa the "bad orphanage" stories may start to seem distressingly common. So the question is, if you want to include some "voluntourism" in your trip how do you find an organization that is both doing good, and will make productive use of your time or money?
What is Volunteer Tourism (Voluntourism)?
Voluntourism can be anything from a few hours or days few at an orphanage to a full gap year. Voluntourism has its roots in the early 20th century when a Swiss businessman Pierre Ceresole established Service Civil International (SCI) in the wake of the first World War, but it has experienced a tremendous boom in the last few decades. In 2008 there were more than three thousand projects spanning 150 countries and 1.6 million volunteer tourists. Given this huge number of options how can you find a project, property or organization that is both helpful to the community and meaningful to you? How can you make sure your good intentions are have positive results? Here are a few recommendations:
Your Due Diligence: What to Consider When Looking for a Place to Volunteer
If you know someone with lots of experience living and working an Africa, getting a recommendation from them of an organization they have first had experience with is not a bad idea. Another way is to talk to your tour operator or to the properties where you are planning to stay. They often have long established relationships with community organizations where they operate.
No matter where you found the organization there are still things to consider and questions you should ask:
Who started/runs the project? Are they a part of the community and know the community well?
How involved is the local community in running the organization?
How long has the organization been operating?
Does the project generate employment, income or empowerment within the community?
How was the need for the project determined? We talked to the heads of several organizations including Rebecca Rothney of Pack for a Purpose and Deb Kelly of Jifundishe who expressed concern about organizations that push projects for which communities have not expressed an interest or need. Such projects not only fail to meet a community's needs but can be disempowering and generate resentment, apathy or a culture of dependence. As Rothney put it "if you help me your way, that's no help."
Does the organization measure results on an on-going basis?
Does the organization track how donations are used and do they report back/send updates to those who have volunteered or given money?
The way an organization responds to hard questions will tell you a lot.
A Few Recommendations
When my mother and I started our safari company we wanted to prioritize working with properties that were actively involved with the community so we always keep our eyes open for organizations and properties we believe do good work. Here are a few organizations that offer short-term volunteer opportunities that someone at Extraordinary Journeys has had personal experience with:
Tanzania: Jifundishe ("teach yourself" in Swahili) is a small organization that runs community education and health programs in northern Tanzania. Jifundishe is a great option because the organization is firmly enmeshed in the community, with a Tanzanian staff and advisory board, and because they have half-day volunteer programs designed to be useful to the library and fun for volunteers. The library is near Arusha National Park and 45 minutes from the town of Arusha, the gateway to Tanzania's most popular safari destinations, making it an easy addition to a Tanzania itinerary. (For more information click here).
Kenya: Caring for Kids of Kenya, the organization mentioned in our first story, is an orphanage that Extraordinary Journeys has a long standing relationship with and they are able to accept short term visitors and volunteers (find more information here).
South Africa: Uthando is another great option. Uthando provides tours of local community organizations doing great work in the Cape Town area. The fee they charge for the tour is pooled and divided among the participating organizations. This is much more of an observational experience but you will be blown away by these locally driven projects and their incredible leaders. A recent visitor said on their website: "You have one of, if not THE BEST MODEL for helping travelers better understand the local issues in a responsible way." I have been to see them myself and I completely agree. It's a fun and educational day that is just as rewarding as volunteering your time and it benefits some great organizations.
If the idea of a conservation-focused experience appeals to you there are lots of great short conservation activities in Africa that give travelers the chance to participate in animal research or park management. Some examples include rhino tracking in Malawi and South Africa, big cat research in both the Masai Mara and Laikipia areas of Kenya and animal capture and relocation in the Waterberg area of South Africa. At the very least many properties offer educational visits to nearby research stations as an optional activity during your stay.
Longer Opportunities
While some of the above organizations do host volunteers for longer periods if you want to volunteer for more than a day but are not prepared for several months, then we recommend conservation-focused volunteer programs run by properties and game parks throughout Africa. Volunteering at an orphanage or organization for 7-10 days may leave them floundering for the best way to fill your time and you bored (think about experiences you have had trying to fill a summer interns time or being that intern...). In contrast, conservation focused programs are fun and well run and will make sure that you are busy contributing to vital research and conservation programs.
One great example is the Samara volunteer program. Samara Private Game Reserve is a stunning 70,000-acre reserve in the Eastern Cape of South Africa that offers everything from five-star luxury accommodation to two-to-12 week conservation focused volunteer opportunities where you are directly involved in reserve rehabilitation and research carried out in collaboration with conservation organizations and universities. Volunteers learn field techniques including data collection and animal tracking and can participate in on-going research on cheetahs and vervet monkeys as well as essential reserve management. An annual game census program run by Ant's Hill Lodge for one week every year is another option. (Find more info here.)
Consider the Alternatives
So those are some of the choices available to you if you are looking for a voluntourism experience but there are some additional questions you can ask yourself. For example, are you bringing a specialized skill set to the organization? If you are a doctor, nurse, engineer, teachers or even a management consultant there are organizations dying to take advantage of those skills. On the opposite end kids at orphanages could always do with a few hours of story time or a football match. But if you are volunteering your unskilled labor to dig a well or build a school you may in fact be taking work away from unemployed laborers in the community.
All of this isn't meant to crush your good intentions, it is just to get you to consider the challenges to finding good volunteer options, and to consider that given these challenges it's worth considering the alternatives. You don't have to actually volunteer at an organization to have a rewarding personal experience and a positive impact while traveling, instead you could:
Bring goods to donate
Stay at properties that prioritize conservation, environmental sustainability and a close working relationship with the community
Observational visits similar to the Uthando experience or...
Go on an immersive cultural safaris
I'll talk more about all of these options in Part II next week!