For many people, sun, sea and sand are the mark of a decent holiday. It doesn't matter where you are as long as you're lounging on a pristine white-sand beach and enjoying some well-deserved rest and relaxation. But for others, beach holidays just don't cut it.
Whether you're a water-lover or wildlife-enthusiast, if you're looking to add an element of adventure to your holiday then it's all about finding that extra little something. New experiences in unfamiliar territories are what make the most enjoyable and unforgettable breaks, so have a look at a few of the best adventure holiday destinations that the world has to offer.
A Nordic Adventure in Iceland
For far too long eclipsed by the sun-drenched beaches of the Mediterranean, Europe's northern hemisphere is experiencing a very perceptible surge in popularity. Iceland boasts some of the most dramatic and magnificent scenery you can imagine - unless you're from Scandinavia you'll have seen nothing like this before.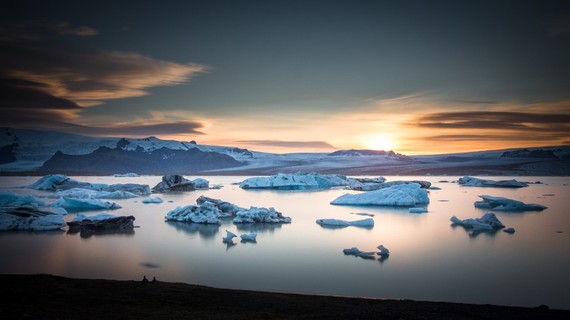 An Icelandic sunset. Image by Clement127
The options that this type of landscape present to eager adventurers are legion. You can choose to explore the icy wilderness by way of snowmobiling, ice-driving and husky mushing, and you can visit a plethora of dazzling natural wonders including hot springs, glaciers and waterfalls. From the ice caps of the volcano Eyjafjallajökull - the culprit of the 2010 eruptions - to the craggy panorama of Thingvellir National Park, few countries boast such jaw-dropping unspoilt beauty.
Iceland is quite simply the ideal location for nature lovers with a sense of adventure. With an energetic and cosmopolitan capital like Reykjavik, Iceland has all the resources to be the perfect city break destination, but it's when you uncover the haunting, alien beauty of Iceland's remote regions that this stunning country really comes into its own. The opportunity to see the greatest light show in the world, the spectacular aurora borealis, also cannot be ignored; top of many people's bucket list, seeing the northern lights is something an explorer will never forget.
An African Adventure in Tanzania
For those with a passion for wildlife, there can be no better destination for an animal adventure than Tanzania. It has the most varied scenery and wildlife of any African country and, home to the imposing Mount Kilimanjaro, the gleaming lakes of the Great Rift Valley, the awe-inspiring Ngorongoro Crater and the sprawling Serengeti plains, simply trekking through this quintessentially African landscape is an adventure in itself.
Tarangire National Park, Tanzania. Image by A_Peach
Tanzania's biggest draws for those seeking excitement is obviously its wildlife, and if you're looking to incorporate an element of danger to your holiday then this is the destination for you. The risk that lions, hippos, rhinos and elephants can pose to tourists is very real - but the thrill of seeing some of the most majestic animals in the world in their natural habitat is unparalleled.
If Iceland is home to the greatest light show in the world then it's worth noting that Tanzania is home to the "greatest show on earth", the Great Migration. This is the annual movement of two million wildebeest, zebra and gazelle from Southern Serengeti into Kenya's Masai Mara and, just like witnessing the northern lights, it's a once-in-a-lifetime experience. Witnessing this immense herd of animals as they thunder through the plains will get your adrenaline levels going like little else.
A Mediterranean Sailing Adventure
Then, for those who want to enjoy a sense of tranquillity on their break without compromising on adventure, there's sailing holidays. Perfectly combining peace and exhilaration, a boat charter allows you to explore at your own pace and navigate remote islands and secluded beaches with ease. The freedom and flexibility you can enjoy during a boat charter is unsurpassed and being on the water will give you a sense of privacy that can be hard to find on the mainland.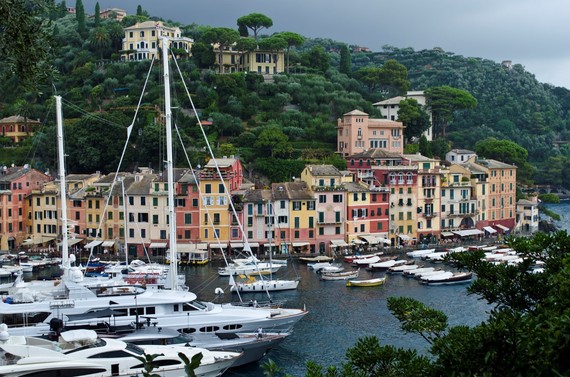 Portofino Harbour, Italy. Image by John Fowler
The Mediterranean has long been one of the most popular destinations to sail in and for good reason. With thousands of miles of beautiful coastline and diverse and absorbing cultures to discover, the variety that a charter offers you is incomparable. Every day that you sail will offer you a different view and a new opportunity for adventure, and a boat is one of the best ways to explore the many lively harbours, towns and resorts adorning the Mediterranean coast.
Another considerable perk that will appeal to more than just the adventurous is the cuisine; a boat charter in the Mediterranean truly is a foodie's dream. Bursting with colour and flavour and with the added bounty of the sea, you'll have all manner of delicious dishes to try, and are perfectly situated to try your hand at some fishing too. With Spain, France, Italy, Croatia and 6,000 Greek islands waiting to be explored, you could spend years cruising the Mediterranean without the opportunities for adventure ever diminishing.