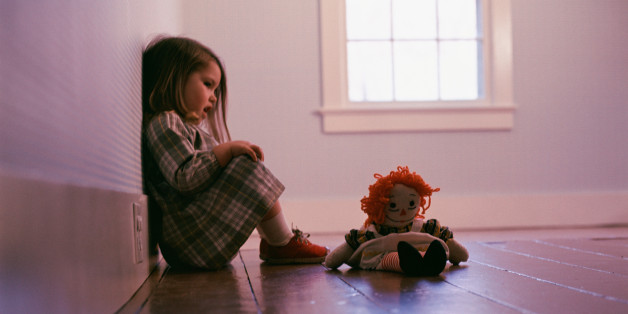 A youthful mind is a terrible thing to waste. Wasting 97 out of every 100 minds is unforgivable and shameful. That is what is happening with the foster system in America. Fewer than 3 percent of foster youth ever gain the benefit of a college degree that they desperately need.
Imagine changing homes and high schools twice or more times per year. Imagine not being encouraged to take college track classes even though you want to go to college. You are adrift and most likely behind in your classes, and you have no one advocating for you and your success. This is the experience of many foster teens. On our watch. Right now. And the outcomes of permanently broken lives are dire in human and financial terms, for these young people, and for America.
But First Star, an innovative nonprofit organization that is dedicated to improving the lives of America's abused and neglected young people, is seeking to change the course of these teens' lives.
Of the 400,000 youth in the foster system nationally, 19,000 are in Los Angeles County. Our county has more foster kids than any other county and more than some states. What better place to create a new model than right here?
The new model First Star is developing would provide a stable home and schooling, caring adults, and a supportive community connected to a college or university. First Star's unique model would: 1) create a supportive community for foster youth and foster parents housed in one or more apartment buildings next to a university campus, 2) recruit a different type of foster parent, 3) place the youth in better-than-average high schools, and 4) engage the formidable resources at each university to help foster teens and foster parents thrive.
First Star is working with experts at cross-town rivals UCLA and USC to create "villages" for these foster families. As a pilot program, we hope to start in Fall 2013 with 8 to 12 foster family units at each campus. Each family will consist of one or two foster teens and one or two foster parents. The families would live in an apartment building next to each university campus. The families would act as a "village" to raise these kids and provide lifelong connections to their "tribe."
We are recruiting a new type of foster parent -- people who are college educated and have middle to upper-middle incomes and want to have a profound effect on a teen's life. Some of these foster parents may legally adopt their foster teen(s). How are we going to engage these prospective foster parents? We are looking in places others have not, focusing on people who are drawn to the opportunity to dramatically improve a young person's life. First Star will recruit foster parents from the pool of mature Ph.D students, university faculty and staff, and empty nesters, especially those attracted to long-term, life-changing volunteerism akin to the Peace Corps 50+ model.
Initially, the teens will attend their local high school or charter school. Youth at the UCLA location would attend University High School. Uni High is a Digital Media Magnet School, has four small-specialized schools, and has an Academic Performance Index (API) score of 718 (out of 1,000). For teens at USC, we are pursuing enrollment in a new pioneering charter school, Hybrid High School, founded by Professor David Dwyer of USC's Rossier School of Education. Hybrid High, opening in Fall 2012, will create personalized learning plans and use technology extensively. We might decide in the future to establish our own charter school(s).
The fourth unique element in our model involves engaging the university community to support and enrich the lives of the foster teens and parents. First Star has done this brilliantly at UCLA with the Bruin Guardian Summer Academy. For details see my previous post. Last summer 30 foster teens spent five weeks living in a sorority house across from the UCLA campus. They participated in daylong programs and activities (including videography and Tai Chi) that provided the academic, social, and emotional preparation necessary to be successful in college and the skills necessary to successfully transition into young adulthood. The year-round academy would incorporate similar programs and activities in addition to sports events, tutoring, and mentoring to take full advantage of the more than 100,000 students, faculty and staff at each university.
Once we have built and tested the prototype, we plan to expand the USC and UCLA programs and replicate the year-round academy at other colleges and universities across the country. We tested aspects of the prototype at the Summer Academy last year at UCLA and have brought the kids back this summer. The Summer Academy is being replicated at the University of Rhode Island this summer, and several other universities are in various stages of adopting our Summer Academy model. Those institutions could form a distribution system for the year-round academy model.
Being a foster child should not mean you are consigned to a life that wastes your potential. We as a society cannot afford to waste anything -- especially the minds of our youth.