As a recruiter specializing in sustainability, I often speak with candidates who have a passion for making the world a better place. Young professionals not only want successful careers but also want to contribute to society. Usually, they assume this will happen quite seamlessly in a fast-paced corporate world.
I recently realized, however, that this path for corporate change is all together too narrow.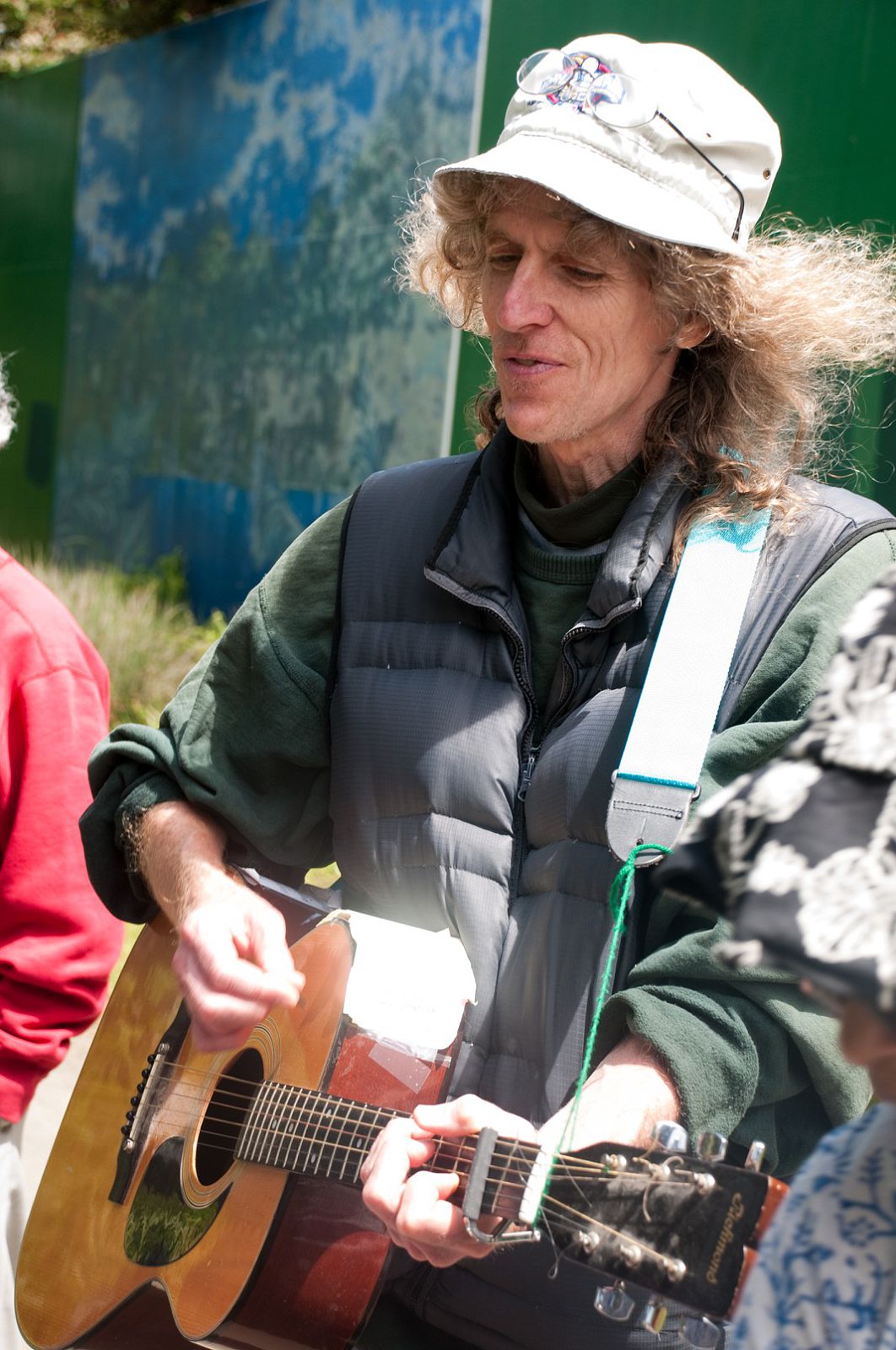 Photo credit: Madan Kumar
Earlier this year, a preschool teacher of my children passed away after a painful struggle with cancer. Chris Walton was one of the gentlest people I have ever met. He was loved for his kind nature and how he would lead our children in song to his guitar. The preschool where he taught, the Jewish Community Center of the East Bay, held a memorial for him where everyone had kind words to say about him, but they all echoed my own thoughts: I wish I had known him better.
Chris was so respected and admired in the community. Many kids knew Chris from age two to age five; yet still maintained a strong sense of connection a decade or two later. The days he spent introducing children to the awe, beauty and wonder of the world -- the cycle of the moon or the power of music -- touched them and their families forever. During the formative years of childhood, a caring adult is one of the most powerful presences in a child's life.
Chris may not have reduced the carbon footprint of a Fortune 500 company or changed the labor practices in factories halfway around the world. But he taught my children to care for the earth through the school's small garden, or about life cycles through by caring for caterpillars until their release as a butterfly, and how to play with each other patiently and respectfully.
He added a formidable foundation to these children's character around self esteem, problem solving and trust with the intention that they one day will grow up and choose to contribute to society as a preschool teacher or a chief sustainability officer or anything else.
On reflection, I think the biggest challenge blocking sustainable progress is the way many people think: that we can deplete resources and hurt others in the pursuit of moving forward. The easiest way to address that mindset is to influence people's thinking around progress and sustainability. Those who serve that purpose -- parents, teachers, religious leaders, coaches --may have just as much impact as someone who convinces consumers to buy recycled products. If you want to make a difference, don't discount a profession outside the office.
Our teacher Chris's death was tragic. The effect he had on the community is undeniable and will be sorely missed. I only hope that the children who were lucky enough to be taught and nurtured by him remember him as a role model for leading a responsible, impactful life. And that the parents who saw their children grow into good people under his care will encourage their children to help as many people as possible, through whatever profession they choose to pursue.