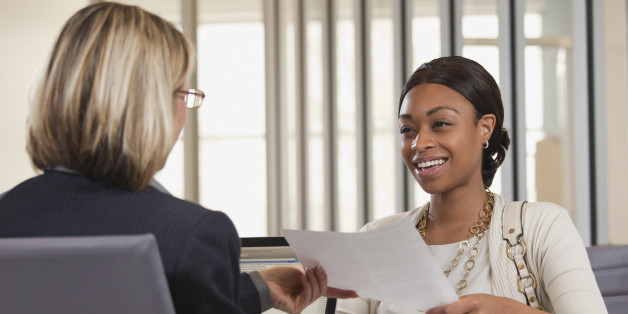 By: Alyssa Gelbard
If you're a senior executive, that means you run things. You determine strategies that increase profit, you drive acquisitions, you have strong relationships that significantly impact your organization, you have deep expertise in a variety of areas, you lead teams... so your resume should communicate all of this. Your resume can be a potential employer's first impression of you, so it's vital that the impression you make is a powerful one, showing you're a strong, ideal candidate for the position you're seeking.
I have seen countless resumes of those in leadership roles over the years, and so many continue to miss the mark (over and over again). Executives don't take the opportunity to really show not only how they've overseen organizations, divisions and departments, but also what they've accomplished and the impact they've had. These basic errors can instantly reduce an executive's value on the surface and prevent consideration for a potential opportunity, despite their qualifications.
Executive resumes should NOT:

1. List accomplishments that are vague, as it makes them almost meaningless. For example, increased sales by 50% or improved efficiency... from what? Potential employers want to know the actions and strategies along with results and impact (e.g. drove $50 million in incremental revenue by __ ).
2. Include key things you oversee without context. For example, don't just say that you oversee a global sales team... it's helpful to add a frame of reference, because the reader can't infer that what you actually oversee is a 500-person team located in 23 countries.
3. Provide a lot of detail about roles 15-20 years ago and not enough information for your most recent positions. This often happens because 15-20 years ago was the last time you updated your resume!
4. Have an objective instead of a summary. As a leader, you must include a top-line overview of who you are, what you've accomplished and what your key strengths are.
5. Ignore length. A four-page resume that includes everything you've done since the management training program after college isn't preferable; neither is a one-page resume that summarizes 25 years of experience and doesn't provide a sense of your accomplishments and impact. Title, company and a short descriptive phrase about your responsibilities are not enough detail, especially for your most recent roles.
6. Omit paid/volunteer board positions, leadership roles in industry and professional organizations, speaking engagements or articles in key publications.
This article was originally posted on LinkedIn Pulse.
Alyssa Gelbard, a leading career consultant/personal branding expert, is the Founder and President of Resume Strategists, a career consulting firm. Resume Strategists helps clients take the next steps in their careers by providing the tools and guidance on how to present themselves as ideal candidates for the positions they seek. Clients who work with Resume Strategists encompass a broad range of industries, functional areas and levels of experience.