About three weeks ago we teased our people with a riddle about what Accenture, Arianna Huffington and Oprah Winfrey Network have in common. The answer is our collaboration on the THRIVE O-course. And, that riddle has sparked thousands across Accenture to take positive steps to improve their lives.
We have our own Accenture THRIVE Tribe, with more members joining daily. There are great connections happening across our organization as people post different questions, comments and discussion streams. People are also connecting in person to hold live THRIVE discussion groups on a regular basis. Not only are people improving their lives, they are finding another way to connect with their colleagues and strengthen relationships.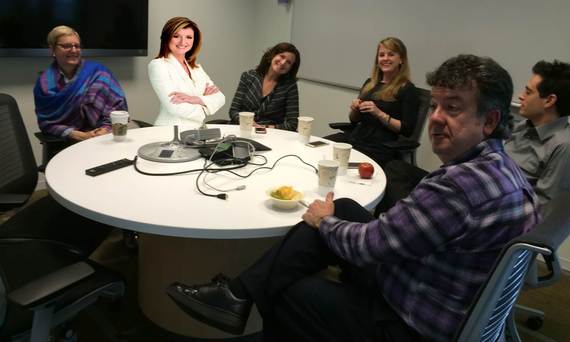 What we're hearing from our people...
I am #thriving with the Thrive course. I never knew five minutes of "meditation" can be as powerful and refreshing as I am experiencing it now.
I've started to schedule my sleep to help me get more. Wish me luck!
I loved being digital free for a few hours this weekend. It's an amazing way to clear your head and focus.
I did it! I went outside, walked around the block AND left the phone at home!
I just need to STOP and NOTICE. It is in the moments of pause and silence that I am able to re-ground myself and refocus.
Personally, I'm finding that the practical steps to get more sleep and to unplug are particularly helpful. It's my small gift to myself -- to take the time to undo some bad habits and be a little selfish when it comes to my own health, well-being and happiness.
We are delighted that this gift to our employees has become a movement. It is very gratifying that our people are energized by what they are learning and seeing small positive changes in their daily lives. #thrive