Chef Alex Thomopoulos puts a lot of personality into the preparation of food. After all, she is a former stand-up comedian and a regular on MTV's Disaster Date and has voiced several cartoon characters.
On "Hungry," a popular cooking based YouTube channel, Alex hosts "Bites & Booze: Gluten Free" and "Gluten Free with Alex T."
On her channel you see her cracking jokes and partnering up with some famous faces like make-up artist Bobbi Brown to make some delicious gluten-free cuisine and beverages.
Why gluten-free? Not only does she inject her fun loving personality into cooking, but she also has to consider her personal needs. Alex has Celiac Disease. Diagnosed in 2010, this ailment prevents her from eating gluten. Ingesting gluten causes an immune reaction that attacks the small intestine, causing inflammation and damage to the organ, which plays an essential role in the absorption of nutrients.
After discovering her love of food, Alex left the comedy clubs of Los Angeles and enrolled in the International Culinary School at the Art Institute. Her approach to food is not harping on that which she cannot eat, but really celebrating the ingredients she can use to make tasty and unique meals. She says her basic goal is "to create delicious, approachable and comforting food and drink recipes perfect for easy entertaining," and they just happen to be gluten-free.
You can find her recipes on the "Hungry" channel, her website: http://alextcooks.com/ and popular blogs. She also consults for the Kitchen-Aid blog and is often seen as both a guest and visiting co-host of Hallmark Channel's Home and Family show.
Check her out. You're going to love her and the recipes she concocts. Are they just specific to those with Celiac Disease? Of course not! You will be surprised to see what gluten-free delicious foods can be made; we're talking tacos, cookies, cocktails and even pizza! Just as vegetarians do, she finds alternative ingredients to create a similar effect. For example, Alex makes great use out of Cauliflower. She's made couscous and even Buffalo wings with the vegetable, finding its neutral taste adaptable.

Here is a recipe for her Cauliflower Crust Pizza.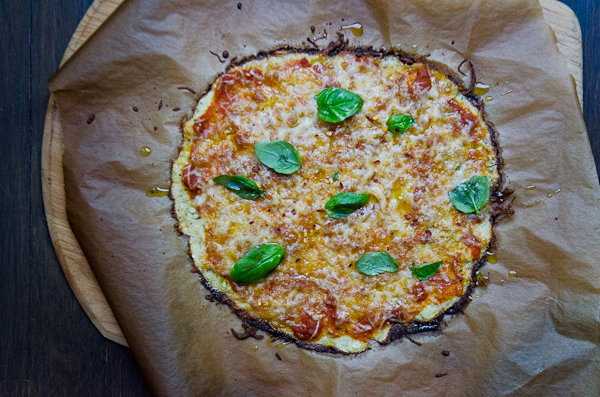 CAULIFLOWER PIZZA WITH SPICY TOMATO SAUCE
"Fun" isn't the first word you think of when you think of cauliflower, but I continue to be amazed with how versatile and exciting cauliflower can be. It is relatively neutral in flavor, low in calories and can take on many different textures, making it the perfect healthy substitute in a recipe. I've made everything from couscous, to Buffalo wings using cauliflower and now pizza. Since cauliflower is very neutral tasting, proper seasoning is key. This recipe packs a ton of flavor not only into the crust but into the sauce as well. This dish proves that vegetables aren't as boring as most people think, there are tons of opportunities to have fun with vegetables and this recipe definitely proves to be one of them.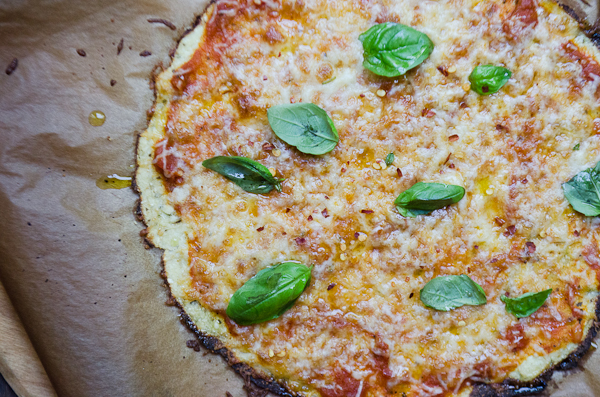 Ingredients
For the Crust:
1 small head cauliflower, cut into florets
1/4 cup pecorino romano or parmesan cheese
1/4 cup mozzarella cheese
1/2 teaspoon dried oregano
1/2 teaspoon dried basil
1/4 teaspoon kosher salt
1 egg
For the Tomato Sauce:
2 tablespoons olive oil
2 garlic cloves, peeled and crushed
1/2- 1 teaspoon crushed red chili flakes
1 can organic whole tomatoes, crush them by hand and save the liquid
4 sprigs of basil
1 teaspoon kosher salt
1-2 teaspoons honey
1/2 cup mozzarella, red pepper flakes and sprinkle of pecorino romano to top the pizza.
Fresh basil and sea salt for garnish
Preparation
Place a pizza stone in oven and pre heat to 450 degrees F.
In a small-medium sauce pan gently saute garlic cloves and chili flakes in olive oil until the garlic is almost golden brown. Add the tomatoes and basil and simmer for 20-30 minutes, until the sauce is thick and chunky. Remove basil sprigs, add salt and honey. Taste and adjust seasonings. While that is cooking start on your cauliflower crust.
Cut small head of cauliflower into florets and place in a food processor.
Pulse until the cauliflower resembles sand.
Place in a microwave safe bowl, cover and cook for 4 minutes.
Remove from microwave and place cauliflower into a dish towel, let it cool for a few minutes before wringing out as much liquid as possible.
Place drained cauliflower back into bowl add cheeses, dried herbs, egg and salt. Mix to combine. Divide the "dough" in half and roll into 2 balls. Place one ball on a piece of wax paper.
Place another piece on top and using your hands of a rolling pin shape into a circle about 1/8" thick.
Using a pizza paddle transfer "crust" on the parchment paper on to the pizza stone. Bake for 8-10 minutes. Pull crust out and top with sauce and mozzarella. Put in over for 5 more minutes or until the cheese is melted. Remove from oven and sprinkle with pecorino romano, chili flakes and fresh basil. DIG IN.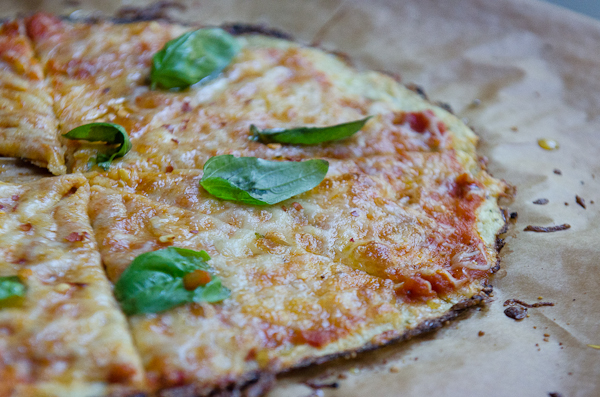 ...and some Alex T wisdom:
One health trend to skip: Juicing. You should only have to drink your food twice in your life. When you are born, and when you are about to die. All other times celebrate the fact you have teeth and aren't wearing a diaper and eat solid food.
Current Book: Bountiful by Diane Cu and Todd Porter. Aka White on rice couple. Their infectious passion for each other, food, friends and photography leap through each page of the book.

My food philosophy in one sentence: To eat is a privledge but to eat well is a luxury, never take that for granted.
You stress that organic/gluten-free eating is utterly necessary. What troubles you most about non- glutten-free foods?
Nothing really troubles me about non-gluten free foods except for proper labeling. Gluten is hidden everywhere so it's important to read every label.
What are the key components to living a balanced lifestyle?
Moderation. Don't deprive yourself of your favorite foods, make sure a majority of your diet is filled with fruits and vegetables, have a proper workout regime and indulge once in a while!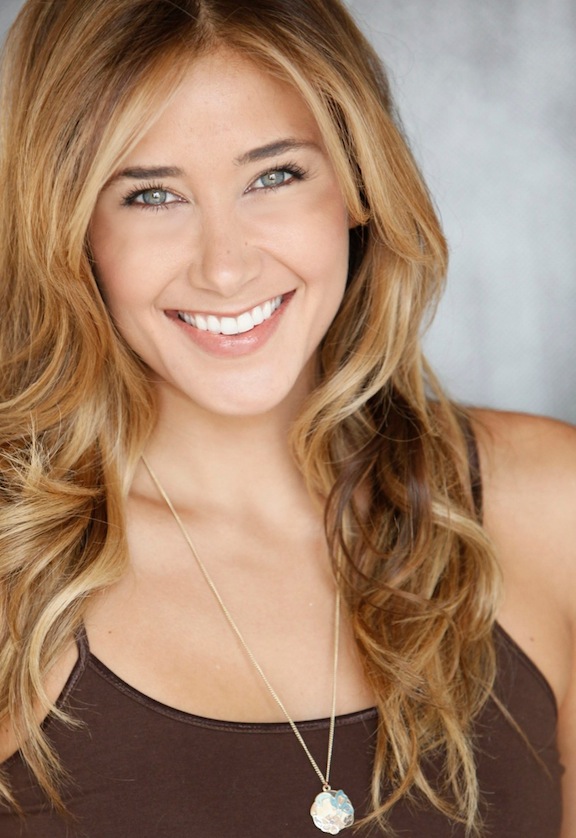 FOLLOW Alex Thomopoulos on Twitter: www.twitter.com/alexthomopoulos