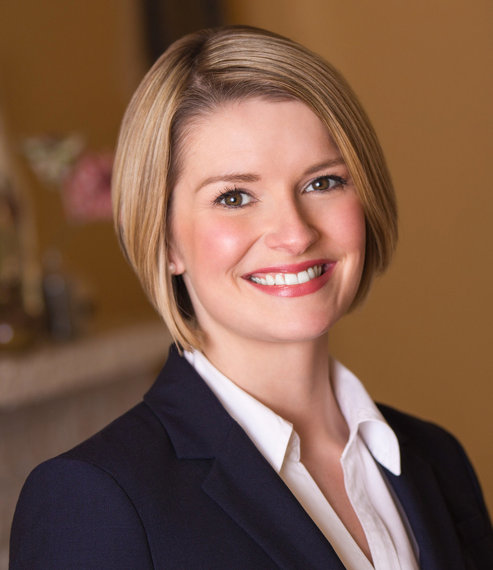 In our nation, we are in dire need of more women leading in politics. The need for more women to run for office and be elected is increasingly being recognized by various entities. Yet, so little acknowledgement is given to those women who are already leading in various communities around the nation. These women are visionaries and pioneers. They consists of recognizable names such as Kristen Gillibrand and Wendy Davis. And yet, there are far more women who are doing the important work of changing our nation from state capitols, city halls, and school boards.
The purpose of "Profiles in Leadership" is to recognize the many women who are running for political seats or who have been elected and are doing the important work of being leaders in their communities. The second purpose is to inspire women of every age to run for office.
This month's profile in political leadership is one of the many women who are actively working to change the face of their communities and politics. Idaho State Representative Holli Woodings is an amazing wife, mother, business owner, and state politician who is making a mark on politics in Idaho. She is currently running to be the Idaho Secretary of State.
In her interview below, she describes her pathway to leading her community, the person who has the most influence on her running for office, and why serving as a state representative is important to her. Her interview is critical to read as she gives advice to young women who are interested in running for office.
...
On her pathway to leadership:
I began my policy career lobbying on issues I care a lot about: responsible energy production and rural economic development. At the same time I was becoming more active in my local community on neighborhood and education issues. It was a combination of my policy background and activism, and the encouragement from a lot of friends and colleagues, that led me to run to represent my community in the state legislature.
In the legislature I quickly learned about the importance of the Secretary of State in preserving our voting rights. In Idaho, we have a Secretary of State who has protected those rights for many years, and when he chose to retire, I chose to run and preserve his tradition of fair and nonpartisan leadership.
On who most influences her:
My husband Ryan, a leader himself, who encourages me every step of the way to give back to the State our family loves.
On having a mentor:
I don't have just one mentor...I have many! Understanding that each person has their own area of expertise and passion is important. So, I would call a different friend depending on the guidance I need. Having a support system with a variety of perspectives, and the relationships I've developed with many folks, have been incredibly valuable and rewarding.
On why it is important for more women to run for office:
Because if women don't run, women can't be elected!
On why public service is important to her:
Being involved in the direction of my community has always been important to me, but it was when my daughter Mary came along that the importance came into sharp focus. No offense to any readers out there, but Idaho is the best place in the world, and I want it to stay that way for my children and (hopefully) grandchildren. That means having voices at the table that are investing in education and protecting our special quality of life. From that moment on, I knew that I couldn't sit back and hope someone else would be that voice, so I ran for office.
On the advice she would you give a young woman who is interested in running for elective office some day:
One of my favorite quotes is from the Spanish statesman, Lucius Seneca, "Luck is what happens when preparation meets opportunity." Lead in whatever you're doing, whether at work or in your community; take care to build relationships with everyone you come into contact with; keep your nose clean, because when those opportunities to run present themselves you'll already be prepared to step up.

For more information on Representative Holli Woodings, please visit her website at http://www.woodingsforidaho.com/.