'Tis the season of the black tie ball. Any charity worth its salt is planning a big fundraiser between now and June and it is often hard to choose which to support. However, there is one charity headquartered in Chicago that stands out for making a ground breaking impact on a national level. Bear Necessities is a national organization whose mission is to eliminate pediatric cancer and to provide hope and support to those who are touched by it. It is named after Barrett "Bear" Krupa, who died after a courageous five and a half year battle with Wilms Tumor, a pediatric cancer, in 1993. Bear Necessities was founded in 1992 by Bear and his mother, Kathleen Casey, now CEO and president. Bear Necessities will have its annual fundraiser, the Bear Tie Ball, on Saturday, March 9.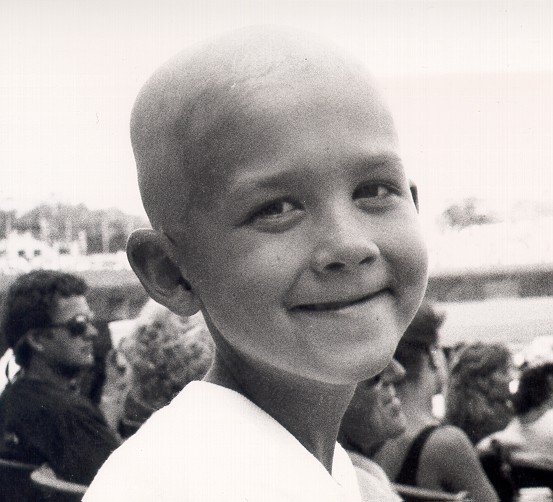 Barrett "Bear" Krupa
Every year, 13,500 kids are diagnosed with cancer. For the past 20 years, Bear Necessities has been funding medical research grants awarded nationwide primarily to junior investigative researchers who are making meaningful advancements towards a cure and therapies for pediatric cancers. These junior researchers can then go on to get bigger grants funded by the NIH. Bear Necessities is planning to fund half a million dollars of research in 2014. Currently, less than 3 percent of all federal dollars for cancer go to help kids and the government still has no grant funds specified for pediatric cancers.
Bear Necessities also funds a program called, Bear Hugs, which customizes experiences that brighten the life of a child going through cancer and provides immediate support for a family's financial burden and essential needs. As Kathleen explains, "When Bear was diagnosed, he showed more concern for other kids than himself.   With Bear Hugs, we provide kids diagnosed with cancer the opportunity to just be a kid through 'meet and greets,' shopping sprees or specific experiences tailored just for them.  For example, we brought a seamstress into a young girl's hospital room to make her prom dress because she was too sick to go shopping."
Funds raised by Bear Necessities will be split approximately 50/50 between funding research and the Bear Hugs program, serving nine Chicagoland hospitals that have oncology departments, reaching over 300 kids annually, having never turned a child away.
"While we have seen some advancements over the past 20 years, the same amount of kids are still being diagnosed, many are relapsing with secondary cancers and, sadly, we are still losing far too many children to this disease. While there have been many advancements, we are still looking for the cure. I wish we weren't needed; but, we are needed now more than ever due to the underfunding of pediatric cancer research, " Ms. Casey explained to me over the phone.
Nina Mariano, this year's Bear Tie Ball co-chair, along with Tracy Scurto, an ardent supporter, added this about the importance of pediatric cancer research. "Children need to be treated differently. Their bodies react differently to drugs. They have different side effects. Their immune systems and antibodies are different. They need specific research and treatment."
Mrs. Mariano serves on several charity boards in the Chicago and I asked her why she chose to work with Bear Necessities. "None of the other charities are more important, simply because of the children. The arts are wonderful; but, you are not saving a life. Nothing tugs at the heart strings more than the simplistic wish to grow up... and you can't imagine what these kids and families go through. You see them and talk to them and meet them, and they aren't bitter. They aren't like adults. They don't have the 'why me?' focus. They are still full of hope and it makes me a better person having met them."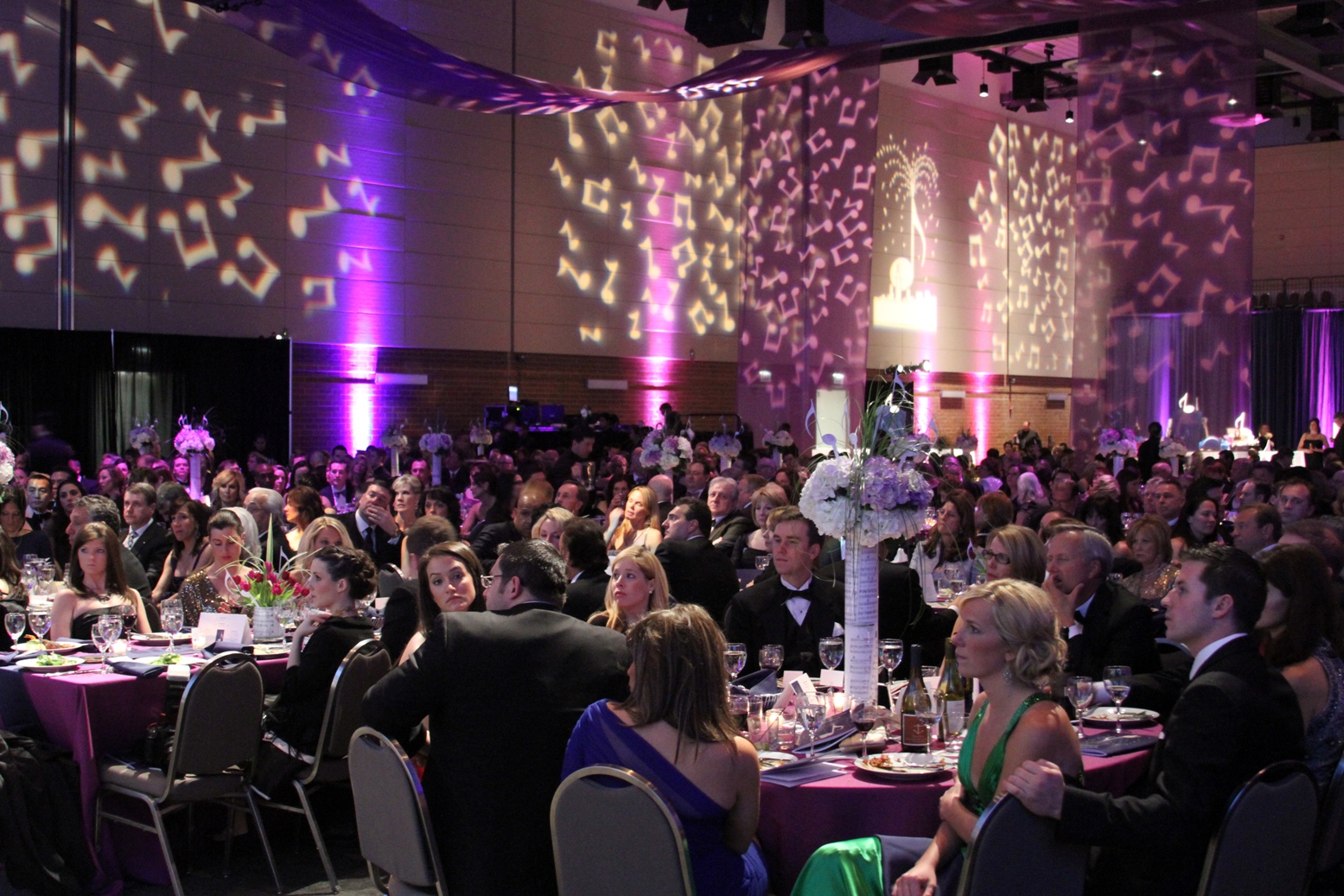 Bear Tie Ball, 2012. Photo credit: Mila Samokhina
This year's Bear Tie Ball promises to be something special for the anniversary. Twenty survivors in their 20s and 30s will be speaking to the crowd of almost 1,000. This is in addition to food, music, dancing and lavish silent and elite auctions items of Lester Lambert jewelry, a Beverly Hills package with David Thomas stylist to the stars and a premier golfing package, just to name a few. There are still a few tickets left for the Bear Tie Ball on March 9 at the UIC Forum.
In the season when every weekend has at least five soirees, this will be the sure fire one you won't want to miss because it isn't just a party. It is a cause that really needs you.