Last Thursday evening brought one of those rare events where you feel that you have been transported to another dimension in time. I attended "A Chef's Affair/Paint It Black" Gala at Nellcote, a restaurant that has been refurbished in the style of Villa Nellcote in Southern France where The Rolling Stones created Exile on Main Street in 1971. (Oh, the chandeliers!) The evening raised money for chef Art Smith's wonderful charity, Common Threads which is dedicated to educating children on the importance of nutrition and physical well-being and fostering an appreciation of cultural diversity through cooking.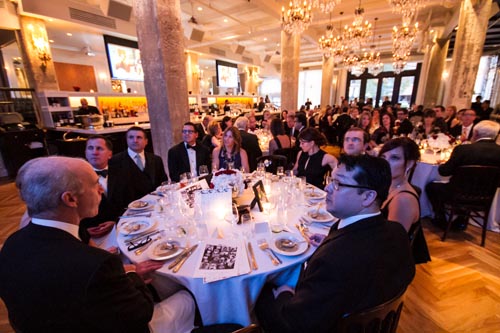 A lavish and incredible creative six-course meal headed up by Paul Kahan and featuring creations by renowned chefs and Common Threads supporters -- including hometown favorites such as Iron Chef, José Garces and Old Town Social's Jared Van Camp and national culinary icons such as Marc Vertri, Bill Telepan and Michael Laiskonis -- prepared dishes based on songs from the Exile on Maine Street. The meal, stretched leisurely over hours so we could all enjoy each other and the food, was the most sumptuous I have had in ages. Chef Van Camp's course, in particular, of Slow Roasted Illinois Beef Ribeye, Baby Beets, Spring Onions, Sauce Périgueux rendered me defenseless. If this wasn't enough, rising stars JC Brooks and the Upstown Sound were there to get everyone in the music mood.
However, it wasn't just the music and the decor that transported me back in time, it was what Common Threads stands for: bringing back the concept of family meals and nutritonal choices. Common Threads teaches kids nutrition and how tasty and creative healthy cooking can be. The Common Threads' educational programming combats the increasingly negative health trends that are prevalent in the low-income communities, such as childhood obesity, and encourages children to spend time with their families around the dinner table and help them make healthier meal choices. Time at the dinner table with your family? Now that concept will take you back in time!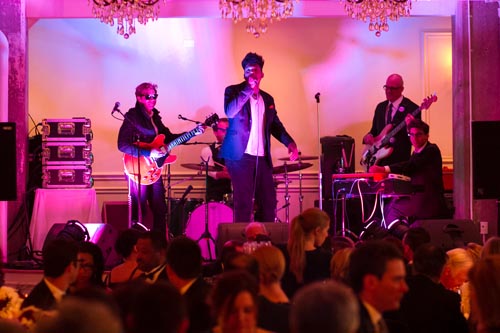 Executive Director Linda Novick O'keefe shared with the crowd that children who eat dinner with their families three to four nights a week are less likely to smoke, drink, do drugs, get depressed, develop eating disorders and consider suicide than their peers. The traditions that we are losing in our own country around the dinner table are significant and, as Common Threads exposes, can have dramatic implications.
The evening also reminded me of another type of transportation: international travel. Food, spices and cooking allow us to travel the world and explore different cultures and traditions through our tastebuds. Common Threads literally serves up a whole new world to underprivileged kids: cultural education, nutrition, and fun and creativity by providing after school cooking classes, family cooking classes, summer camps, world gardening classes and soon a "train the trainer" in-school program.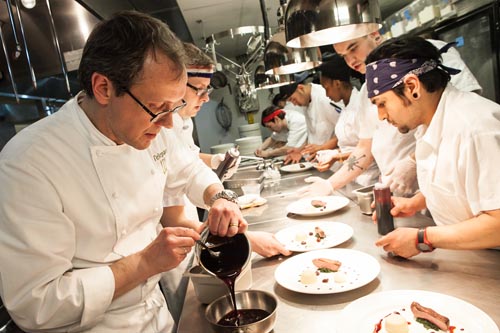 The evening ended with the truly lovely Jim Di Ciaula receiving the Tying The Threads award for giving his unending passion and time to the organization. Tickets for the dinner were a substantial $1000 and the evening raised $140,000 in total. Before the guests were wisked away in their fancy Uber Car rides, it was great to see theses dedicated and believing Chicagoans putting their money where their mouth is for this stellar cause.
Photos courtesy of Galdones Photography