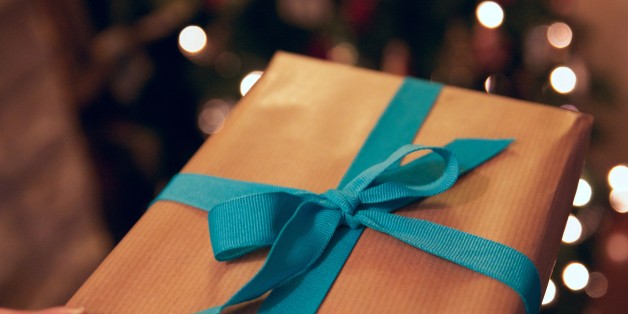 Whether you're looking to spice up your holiday White Elephant party or give something to everyone in your Little Black Book, these gifts are cheap in all the right ways. (If $20 will break the bank, then check out our  affordable gifts around 10 bucks instead. Or go big with our $50 list. They're not all sex toys, so you're sure to find something for every adult on your shopping list!
Give someone special an updated Calgon moment with Tess & James' aromatherapy salt soak, formulated to release toxins, extract impurities, and soothe skin.
Logitech Multimedia Speaker for Smartphone/Tablet/Laptop
This small, portable speaker is perfect for spontaneous boot-knocking that could use some mood music, wherever you are.
3. For the "Fifty Shades" fan: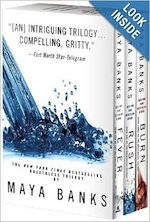 Maya Banks' "Breathless" Trilogy Boxed Set
USA Today said: "For an erotic, BDSM book, this one fits the bill."
SEX: How to Do Everything" by yours truly, Em & Lo
Because sometimes a couple needs some inspiration (with tasteful pictures!).
Two books in a cigar box with 6 drink coasters -- it'll make him want to be a better man.
Philips ActionFit Sports Earhook Headphones
Lightweight and sweat-resistant -- sounds perfect for a sex workout. So maybe get two!
Olay Pro-X Advanced Cleansing System 0.68 Fl Oz, 1-Count
Not that kind of facial! This is for people really into cleaning their skin (whether or not it's after a defilement is up to them). And 2,000 Amazon reviewers love it.
8. For the facial hair grower: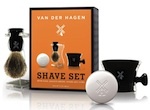 Van Der Hagen Men's Luxury Shave Set
Upgrade his shaving routine for less scruff burn during oral.
9. For the ethical facial hair grower: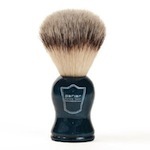 Parker Safety Razor SYNTHETIC Bristle Shaving Brush with Blue Wood Handle & Free Stand
Because why should a cute little badger have to die just because you want your partner to have baby-bottom skin?
10. For the humble wine lover: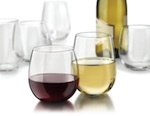 Libbey Vina 12-Piece Stemless Red and White Wine Glasses
They'll toast to your great gift-giving skills.
Funny, functional, and also kind of hot.
We'll say it again: Funny, functional, and also kind of hot.

13. For the entirely inappropriate: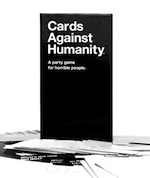 13,000 Amazon reviewers give it 5 stars! One of its "selling points" is that "0% of the proceeds will be donated to the Make-A-Wish Foundation." Whomever you give this to will be the life of the party they bring it to.
Adult tickle time in a fancy box.
15. For the game-night enthusiast: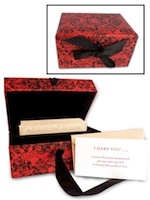 I Dare You: 30 Sealed Seductions
Sex-writer icon Susie Bright offers up 30 sealed prompts (all in a little gift box) to help make date night more daring.
Casina Rossa Gourmet Sea Salt Gift Pack (6 x 1.1 oz. Jars)
Spice up someone's life with these flavored artisan salts: "Truffle & Salt", "Fennel & Salt", "Saffron & Salt", "Fiori & Salt", "Porcini & Salt", and new "Herb & Salt."
Corkcicle Chillsner Beer Chiller, 2-Pack
Helping them keep their beer cold just might make them hot for you.