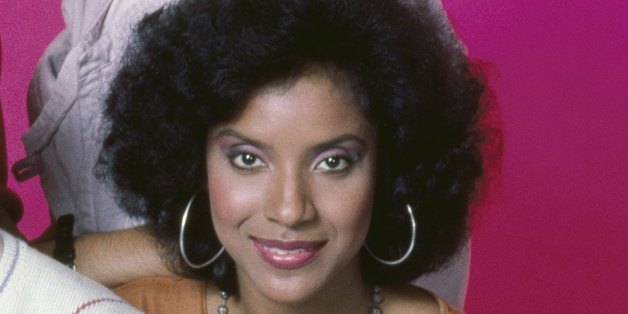 Growing up with my single father, I had remarkably free reign when it came to matters of style. Unlike many of my peers whose mothers kept strict watch over creeping hemlines and forbid the use of makeup, my dad scarcely took notice of these things, apart from the occasional admonition not to "guild the lily" when I lingered too long in front of the bathroom mirror and his unlikely prohibition on "dangly earrings," which to him were the ultimate sign of growing up too fast.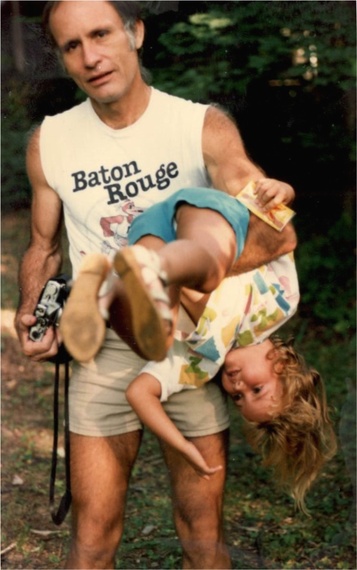 Although I recognized certain perks associated with my dad's lack of sartorial scrutiny, there were times when I longed for nothing more than a woman's watchful eye. There was the occasion of my 16th birthday, when my dad thought nothing of letting me wear the food-stained sweatshirt and cutoffs that I'd worn around the house all day to the surprise birthday party to which he had secretly escorted me. And five years earlier, there had been the matter of the gold lamé pants.

Whereas my scientist dad was completely clueless in the fashion arena, my maternal grandmother and aunts fell on the opposite end of the style spectrum. When I was around three years old, they opened a women's clothing boutique, and as I grew up, I swiftly became the recipient of a seemingly never-ending supply of clothes. Some of my earliest memories involve sitting around my grandmother's Christmas tree, watching enviously as my male cousins ripped open Lego sets and remote-controlled cars while I--the lone female progeny in a family dominated by fashion-conscious women--opened dresses and skirts and pristine white tennis shoes.
Not long after my mom left, I experienced a series of growth spurts that meant I was suddenly able to wear many of my older relatives' clothes. By the time I was in middle school, I had taken to spending weekends at an aunt's or my grandmother's house and I often carried back with me from those trips black trash bags filled with designer hand-me-downs. Perpetually aware of the absence of my mother from my day-to-day existence, I found in those bags a reassuring brand of maternal influence that was otherwise lacking. And, after one particular trip, I found a most resplendent pair of skin tight, scintillating, gold lamé pants.
I was always a shy kid, and by middle school, self-conscious about the baby fat that still clung to my frame, the last thing I usually wanted to do was call attention to my body. Yet stretching the shimmery spandex over my legs that morning, taking care that my black sweater did not fall too far below the hip bone so as to obscure my outfit's main attraction, I felt an unusual confidence and enthusiasm as I headed off to school.
It had only been an hour or so since I left him at the bus stop that my dad got the call from the school receptionist. I was waiting for him in the office when he arrived, my face hot with embarrassment. The moment he spotted me, he pulled me into one of his straightjacket hugs. "How are you feeling, sweetheart?" he wanted to know. "Fine," I told him as we walked out the door.
As we headed to his car, my dad rattled off the plans he'd concocted for the rest of the day. He told me I could stay home from school and that we'd go to dinner and a movie that night. These were rare concessions from my father, who generally avoided the cinema based on the expense entailed and what he judged the poor quality of the offerings at our local megaplex. But on this occasion, he was excited to announce, My Girl was playing, a movie about another 11-year-old girl being raised in unconventional circumstances by her single father. It was then I recognized that my dad was taking his cues from an episode of The Cosby Show we'd watched together in which the mother, Clair, plans a "woman's day" to celebrate her youngest daughter Rudy's first period.
It was in that moment, perhaps for the first time, that I realized my dad was struggling right alongside me in navigating life in my mother's absence. I almost felt bad telling him that the reason he'd been called to my school that day--"She needs to change her pants," the receptionist had told him--was not the onset of puberty, but my violation of the school dress code.