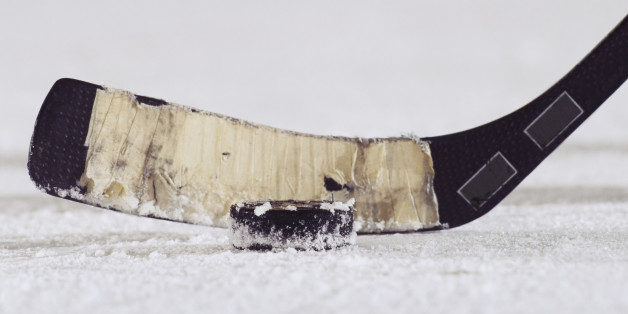 If you have been a Leafs fan for long, or any Toronto sports team for that matter, you know not to get your hopes up too high. It's an emotional roller coaster, and we all take the ride. By the end of October the scuttle around Toronto will be that this is our year. But we all know deep down not to get our hopes up.
After last season's dismal fall from grace, morale is low -- way low. Especially since the offseason has consisted of trading away the much anticipated David Boland, who never got to show us his true talent, and resigning the disgruntled Reimer.
It's not all bad though -- and here are five reasons why Toronto fans shouldn't give up on the team just yet.
1. Dubas
Dave Nonis brought in the 28-year-old "analytics guru," Kyle Dubas, as the assistant GM. A bit of a contrast to the more conservative and antiquated style that Carlyle brings, but a positive addition nonetheless. With this hire the Leafs are joining the Stars and the Devils in building a more analytics-focused strategy. A strategy Billy Beane and Pete Brand would be proud of -- Moneypuck, if you will.
2. PhilZak
There are a ton of skeptics out there for both Phil Kessel and Tyler Bozak. After last season's depressing ending, many critics took aim at Phil Kessel. The fact is though that Kessel finished 6th overall in points -- ahead of Ovechkin, Malkin, Backstrom, Kane, etc. And while Bozak doesn't have sexy stats like this -- his skills are very much complimentary to Kessel's. Bozak has the rare ability to distribute the puck well and anticipate Kessel's whereabouts. The two have been playing together for a couple years now and have only gotten stronger as a unit. If Bozak can stay healthy this year, we can expect big numbers from this line. The addition of JVR is just a bonus.
3. Bernier
The young Jonathan Bernier turned more than a few heads last season. He went into the season as Reimer's back up and left the season as the obvious starter. In his short career, Bernier already has under his belt a Stanley Cup (LA Kings 2012), Spengler Cup (2012), an Aldege Bastien Memorial Award for outstanding AHL Goalkeeper, and a 2007 Guy Lefleur Trophy as MVP of the QMJHL Playoffs. With the right focus on back-checking and clearing out men in front of the net, Bernier can be the all-star goalie the Leafs need.
4. Gardiner
The re-signing of Jake Gardiner is a great move for the Leafs. Gardiner is a great offensive defenseman. He had a respectable 30+ point season last year and prior to the lockout he was named to the NHL All Rookie team. He was bounced around a bit last season, from being benched to receiving top minutes and becoming a penalty kill staple -- this five-year, $20.25 million contract shows that Carlyle and new Assistant Coach Spott are committed to Gardiner as a leading defenseman.
5. Shanahan
The Maple Leafs organization have long been criticized that since it sells out every game, there isn't any incentive for the organization to waste time on putting a good team on the ice. When Tim Leiweke hired Brendan Shanahan he stated that good hockey was the focus of the entire organization. Everyone on the hockey side and everyone on the business side now report to Shanahan: Nonis, Carlyle, Spott and everyone in between. The MLSE saw huge organizational changes in both the Raptors and TFC with success stories following.
Now, with saying all of this, Rome wasn't built in a day. I don't think we should start planning the Stanley Cup Parade route around Queens Park just yet, but the future is a bit brighter for the Leafs -- that is for sure.