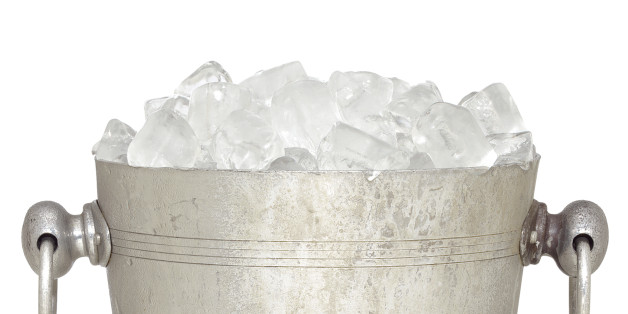 Unless you have been living under a rock -- or if you don't use social media (same thing) -- than you have heard of the Ice Bucket Challenge. Started by friends and family of Pete Frates, former Boston College baseball player who was diagnosed with ALS (amyotrophic lateral sclerosis) in 2012 and is now paralyzed, unable to speak and using a feeding tube.
The challenge asks (mostly) professional athletes, and celebrities to spread awareness about the neurodegenerative disease also known as Lou Gehrig's disease, by dumping a large bucket of ice water on their head, posting a video or picture on Twitter, Instagram, Facebook, etc. then nominating three other people to do the same.
Athletes and celebrities who have taken the challenge include Jimmy Fallon, Justin Timberlake, Tyler Seguin, Dion and Elisha Phaneuf, Matt Ryan, Sidney Crosby, Tyler Bozak, Jordan Staal (while rocking a Mr. Potato Head costume), Matt Hasselback, Andrew Luck and Chandler Harnish, etc.
With this viral campaign, which cost the ALS Association no money in advertising, has brought in $4 million in donations, which is more than the organization saw in all of 2013.
For more information or to contribute to the Pete Frates Fund or the ALS Association you can head over to www.petefrates.com or www.alsa.org.