I appreciate Paper's attempt to show what a balancing act it is to be a woman in today's society. The glass perched on Kim Kardashian's rear, her body precariously positioned on a step stool of some kind -- so edgy. And when Kim drops her dress? A brilliant symbolic gesture about how motherhood is not as glamorous as it might appear in preschool pick-up lines and on park benches. Wow.
I'm inspired by Paper's mission to engage in a new discourse about womanhood. I had no idea Kim Kardashian was such a feminist.
In the spirit of full disclosure, this picture has been Photoshopped. I would never waste Starbucks.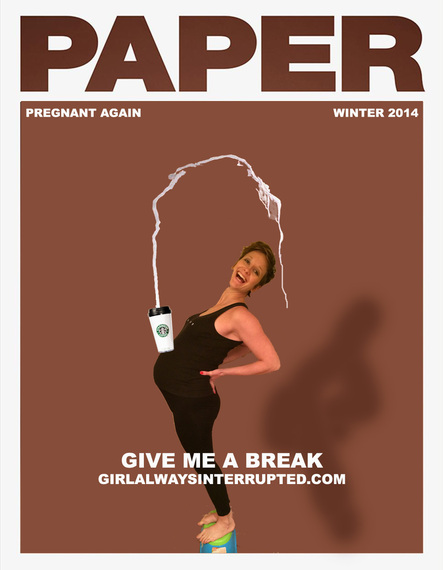 This post was previously published on girlalwaysinterrupted.com. For more of Emily's musings on pop culture and parenthood, check out https://www.facebook.com/girlalwaysinterrupted.