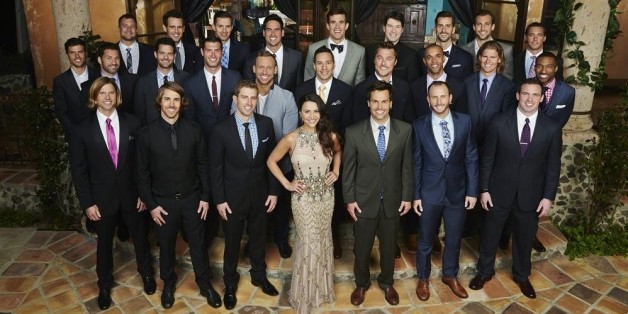 Welcome back to the wonderful world of white wine tears, roses, grammatical incorrectness and two-month journeys toward engagement. That's right, "The Bachelorette," has returned -- this time with Andi Dorfman, the badass Assistant District Attorney who shut down Juan Pablo, at its helm. This season, we'll be recapping the highlights of each episode.
10 Haikus About Andi Dorfman's Non-Fairy Tale
Andi loves her job.
She fights crime and is badass.
But... no hubs. Tragic!
She's on "The Bach" 'cause,
"Falling in love should be fun."
Watching? Not so fun.
Andi's sister says:
"Ditch the bad kissers." Good call.
True love needs smooching.
Marcus, Chris, Josh, Josh,
Cody, Rudie, Bradley, Mike.
It's dude-bros galore.
Pantspraneur, Hanson,
An "Anal" joke and a lamp.
Poor A hugs them all.
Deep dudes sit, reflect:
"She's a babe." "Wow." "Beautiful."
All total keepers.
Marquel brings cookies.
Serious dating lesson:
Cookies for the win.
Pro tip: You only
Get one chance to win "The Bach."
Bye, bye, bye, Chris B.
Josh thinks sushi's wild,
But Nick makes the impression.
Give the boy the rose.
Masochists unite
Watching "The Bachelorette."
We need more wine, y'all.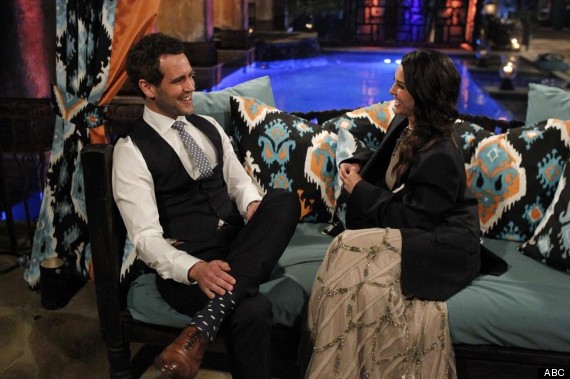 And The Final Rose Goes To...
SAFE: Nick V. already has the first impression rose. Bowtie JJ, Eric, cookie dude Marquel, Craig, Tasos, Josh M., Brian, opera singer Bradley, Marcus, Andrew, Ron, Carl, farmer Chris, Dylan, lamp guy Brett, Patrick, Cody and... Nick S.
ELIMINATED: Jason, Rudie, Mike, Steven, Emil (aka "Anal") and bitter Josh B., who tells it like it is: "This is stupid."
Highlights From This Season On "The Bachelorette"...
Gowns! Boats! Adventures! France! Andi's smart! Andi's intellectual! Andi's beautiful! Brussels! Bridges! Kissing! It's natural! Sledding! Making out! Someone sees her! Connection! Nick V. is fearful! Marquel has a problem! Not best friends! Boy fighting! Testing mahood! Bleeping! Andi's exhausted! Andi's crying! This is so real! Andi's head is spinning! Andi wants to leave! Emotion! Tears! Man tears! Fairy tales aren't real!
The Best Tweets About This Week's "Bachelorette"
PHOTO GALLERY
Tweets About 'The Bachelorette' Season 10, Episode 1