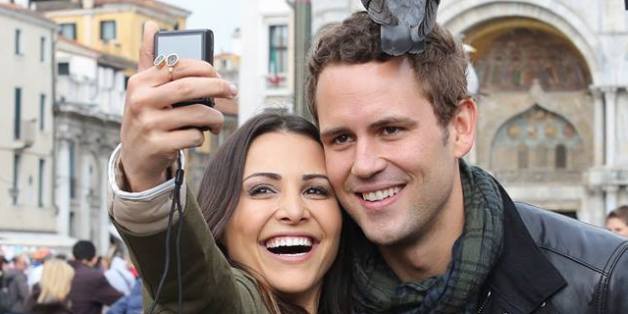 Welcome back to the wonderful world of white wine tears, roses, grammatical incorrectness and two-month journeys toward engagement. That's right, "The Bachelorette," has returned -- this time with Andi Dorfman, the badass Assistant District Attorney who shut down Juan Pablo, at its helm. This season, we'll be recapping the highlights of each episode.
16 Haikus About "The Bachelorette" Tour Of Venice And Verona
Boys are on a boat.
Andi's on a gondola.
"It's so romantic!"
All deep-Vs, neon
Except Nick, who gets the date.
Poor, muscled Cody.
Art, pizza, pigeons.
"It's hard not to fall in love."
Romance is gross birds.
Andi-Nick real talk.
And everything is better!
Gondola kissing.
Don masquerade masks,
Constantly say "romantic."
Nick's a salty prince.
It's group date truth time!
Those pretty little liars...
Who passes the test?
Dylan is dirty,
Josh is sketch, Chris writes love notes.
There's a clear winner.
Andi trusts the dudes,
But Tiny Scarf Josh is pissed.
You have secrets, bro?
Farmer Chris charms A.
His notes earn a rose -- and ire.
"Whine, whine, whine" -JJ
Back at the hotel,
Nick-Cody shirtless spa time.
"You're fake." "No, you are."
Cody and Andi,
Not Romeo-Juliet.
But in Verona.
Cody to Andi:
"Wanna roll around with me?"
Andi: ::Distressed Look::
Cody's a class act.
Rejection really does "suck."
Farewell, Macklemore.
Nick has many sides:
"Arrogant," "a man," and more.
We say: Get it, guy.
"The Bach" PSA:
Please ban all writing.
No more poetry.
Dear Andi, We hope
Law school was harder than "Bach."
Signed, Every Woman.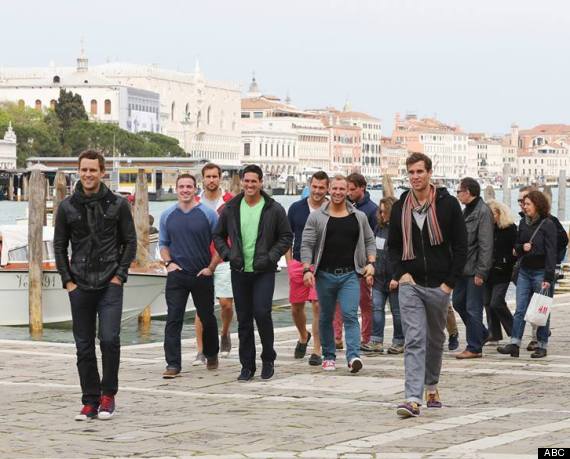 And The Final Rose Goes To...
SAFE: Nick and Chris already have roses. Dylan, Brian, Marcus ... and Josh.
ELIMINATED: JJ (bye bye, #Pantsapreneur!)
Next Week, In Brussels...
Scarves and zip-ups! Birds! Pre-hometowns! Marcus has never felt this way! Chris is falling in love! Kissing! More kissing! Against a wall kissing! Josh wants Andi to himself! Nick thinks no one is the right fit! Nick is doing something! Nick isn't real! Nick is a d-bag! Nick isn't there for the right reasons! Sad man faces! Sparkly dress! Tough decisions! Heartbreak!
The Best Tweets About This Week's "Bachelorette"
PHOTO GALLERY
Tweets About 'The Bachelorette' Season 10, Episode 6