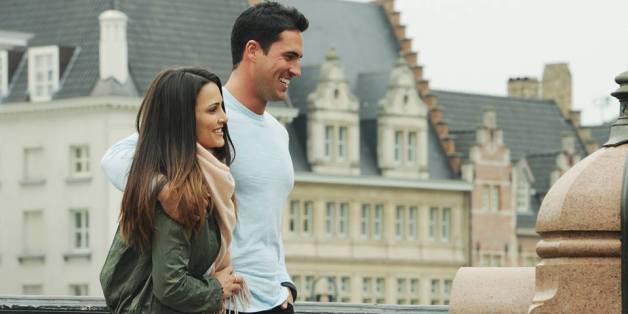 Welcome back to the wonderful world of white wine tears, roses, grammatical incorrectness and two-month journeys toward engagement. That's right, "The Bachelorette," has returned -- this time with Andi Dorfman, the badass Assistant District Attorney who shut down Juan Pablo, at its helm. This season, we'll be recapping the highlights of each episode.
12 Haikus About Andi's Romance Amidst Belgian Ruins
Brussels is all scarves,
V-neck sweaters and fam talk.
Just six bros to go.
Love blooms with Marcus:
Mussels, truffles and selfies.
"You been journaling?"
Marcus "opens up."
Hey, abandonment issues.
Should we cry or cringe?
Welcome, Stalker Nick.
No room number, no problem.
Andi's into it.
A thinks all girls like
Josh's personality.
Nope, nope, nope, nope, nope.
Vulnerable bros
Know just how to "open up":
Wall make-out sessions.
Group date man-pony,
More v-necks and white boy rhymes.
Love = ruins.
Monastery?
No kissing, but a "Ghost" reference.
"It's very steamy."
Salty, cocky Nick.
Wins the rose, loses the dudes.
What are "right reasons"?
Cue Nick shit-talking:
"Andi or the game?," they ask.
Nick: "I'll marry her."
Small-town Iowa:
Home of flat farmland -- and Chris.
A: "You go, farmer!"
Nick V. has a rose,
But he must shed man-tears, too.
Can't wait for next week.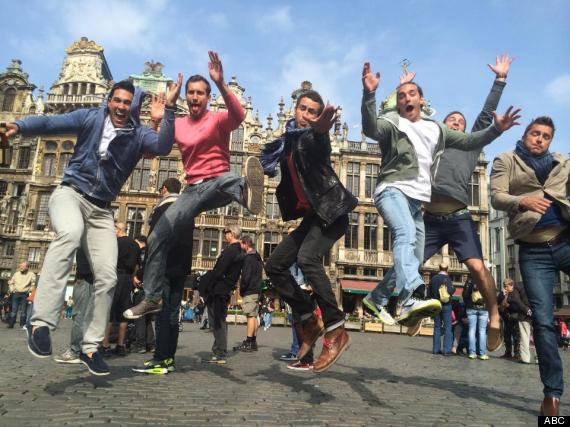 Say Goodbye To The "Sweet Six"
SAFE: Nick already has a rose. Josh, Marcus and... Chris.
ELIMINATED: Dylan, Brian and... lots of man-tears.
Next Week, During Hometowns...
Screams! Hugs! More hugs! Nerves! Josh loves football! Josh's bro is an athlete! Iowa's in the middle of nowhere! Chris says Andi should be a homemaker! Nick's mom cries! Tragedy of Eric! (Very legit) tears!
The Best Tweets About This Week's "Bachelorette"
PHOTO GALLERY
Tweets About "The Bachelorette" Season 10, Episode 7