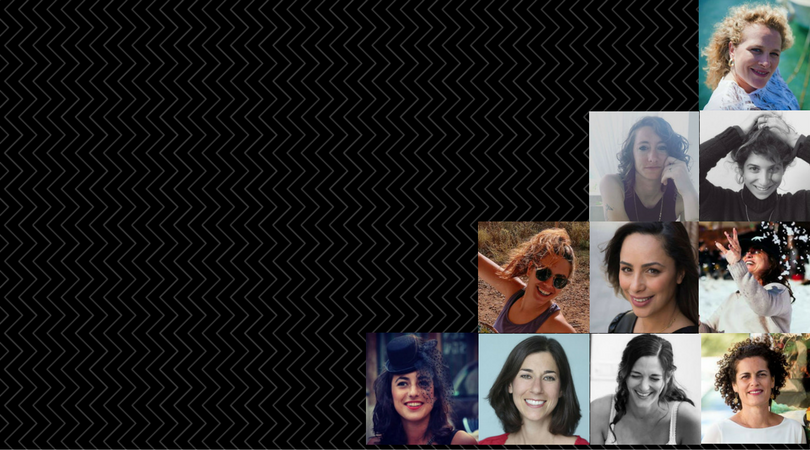 I am going to write about this without getting too emotional but I can never imagine my life when I first moved to Tel Aviv without the safety net of the support of these women. For the short time I am here, they have impacted my life in a very powerful way, I couldn't even believe it's possible. Aside from my amazing community of women back home, never, not even in my wildest dreams I thought I will find something similar, most especially in a misunderstood country such as Israel.
The new leader of the "free world" and one of the most powerful men in the world have given a lot of sexist comments that I don't like but I am not fighting that. It's not worth my time. Instead, I will properly channel my energies in honouring the women who help me grow, who inspire me with their work, who endlessly surprise me on the things they can do.
Now that the world seems to be in total chaos (politically), it made me fight even harder for women's rights because I know I have made more extraordinary women allies — I will continue in Israel. To all the women who belong to my community, thank you for supporting me, loving me, inspiring me, dreaming with me and creating with me. I promise to do the same for you, now and for the rest of eternity.
In no particular order (because we consider each other as equals), these are 10 Israeli women you should know about:
1. Joanna Landau, CEO & Founder of Vibe Israel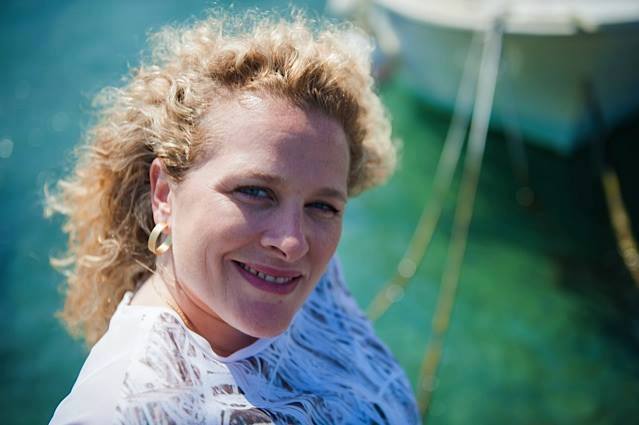 A woman that has so much power but showcases it with compassion: the Dizengoff fountain should be replaced by Joanna Landau's monument. Owner and CEO of Vibe Israel, Joanna brought the idea of introducing Israel to the rest of the world in a very creative (and believable) way. To create a new conversation about this controversial country is the idea of her non-profit organisation. Every year, Vibe Israel brings bloggers and social media influencers all over the world to set foot in Israel in a different light. How can they afford this? This is where Joanna comes in. Nope, she doesn't pay for everything but she has a strong network of philanthropists and Israeli business people that she persuades to join the online marketing movement. Her passion and compassion makes the persuasion very easy — proof that she is very good at what she does. When I grow up, I want to be like Joanna!
2. Aviv Hochbaum, Community Manager at Giving Way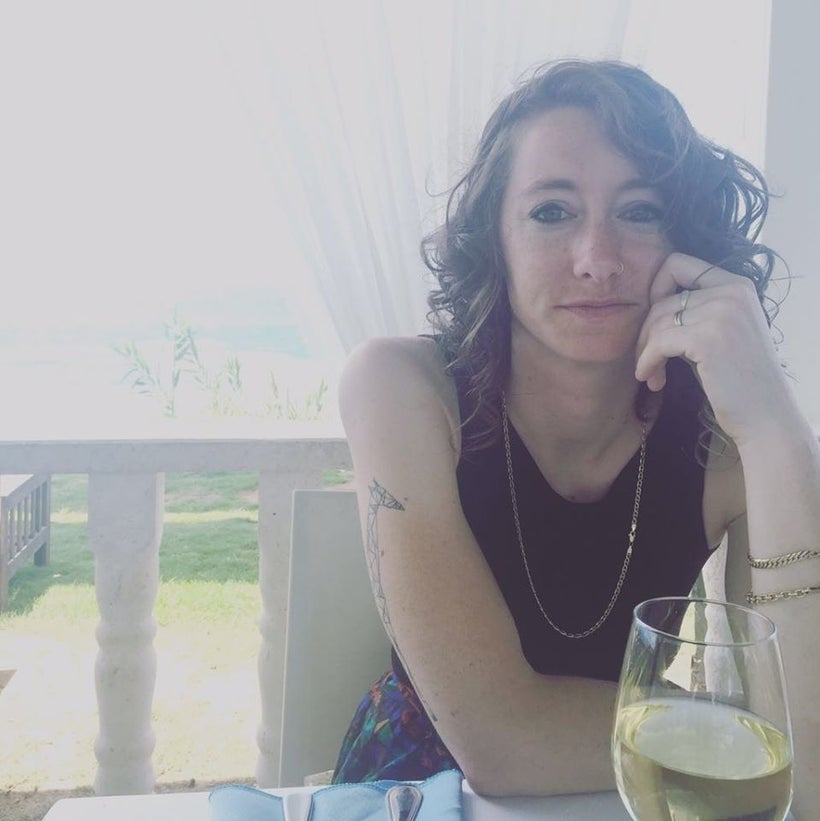 In a start-up with a manpower of 3, Aviv is like a superhero. An all-around person (but really, she's a Community Manager) at Giving Way, Aviv is one of those people who makes free volunteering for backpackers and travelers from all over the world possible. Yep, there is no membership fee! The idea is to make volunteering accessible to everyone and that, finding a cause you want to support shouldn't cost a penny. Happily living with her girlfriend, Aviv is very comfortable for who and what she is. There is so much honesty and positivity in her: one of the reasons she is able to lead a good life in Israel as a young adult. Her feminine energy is really inspiring!
3. Liri Gal, Owner and Designer at Silver Tuna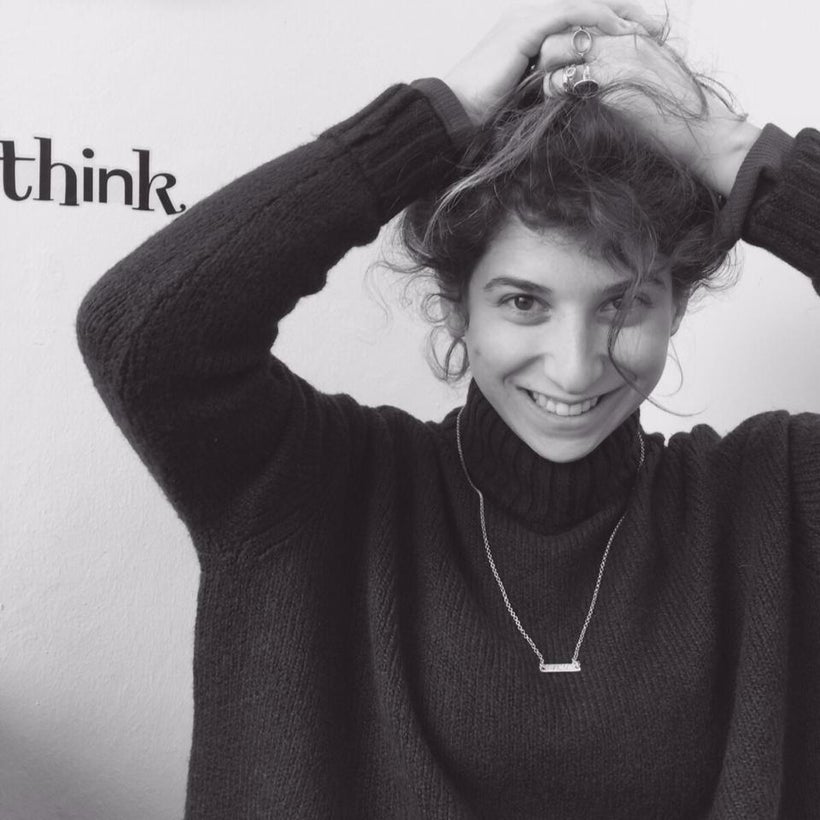 Because of the high cost of living, young adults in Israel are having difficulties in coping with the way of life. But that did not stop Liri from diverting her creative energies into something that will not only support her financially, but also empower the artist in her. This 24-year old put up her own business called Silver Tuna where she designs jewellery that perfectly embodies the style of the Tel Avivians. On some Shabbat afternoons, you will find her in the infamous Dizengoff square selling her creations, including clothes she doesn't use anymore. Mind you, the girl has style! Liri sets a good example to the many struggling young adults in Tel Aviv: instead of complaining about the expensive life, finding concrete ways to support a lifestyle financially is very easy if you really want to achieve something. Above all, she has proved that any kind of art is the most human way of making life bearable.
4. Inbal Baum, Founder of Delicious Israel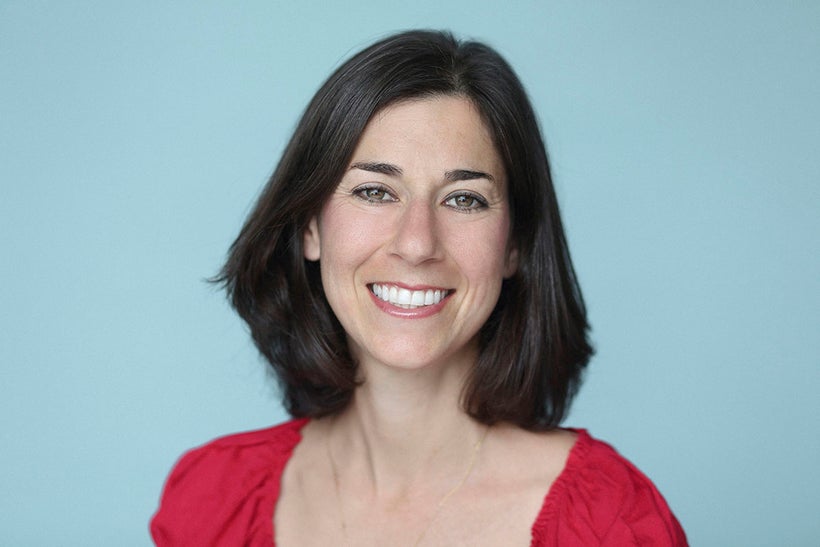 In 2011, Inbal founded Delicious Israel, an intimate culinary crusade that has been labeled one of Israel's most enticing ways to explore what it truly means to be an Israeli by engaging with those who call the holy land home. Personalised walking, travel and cooking tours is the forte of Delicious Israel which suits the interests of foodie and culture-seeker travelers. Inbal worked as an attorney in New York City, left the desk job behind and moved to Israel in 2009. For her, her passion and love for entrepreneurship is more important than having a job that identifies you with a label. She is fantastic in ice cream making and also a very prolific yoga instructor. A seasoned traveler, she is always looking forward to her next yoga and food adventures in Israel, and all over the world.
5. Ayala Singer, Marketing Manager at Golan Heights Winery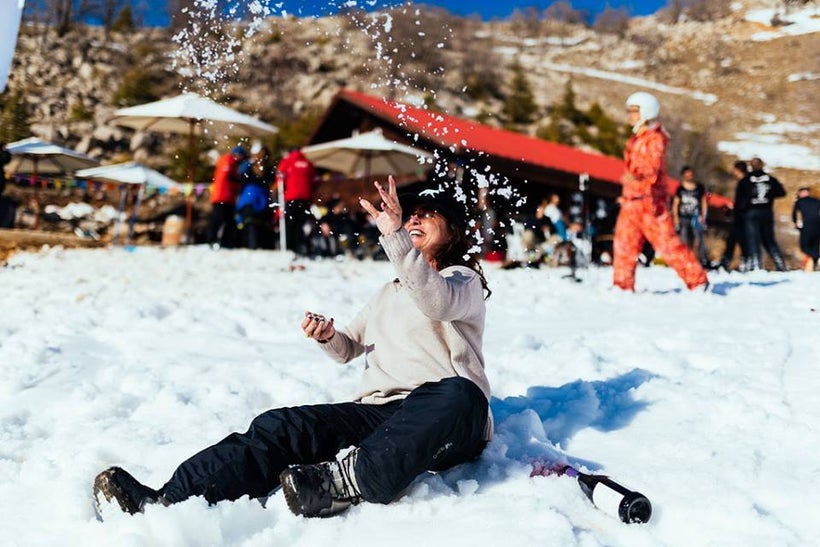 Women who are fun and embodies a very positive energy always come my way. I'd like to believe I have the same kind of energy which lead me to meet Ayala, the super fun Marketing Manager of the Golan Heights Winery. This winery is certainly the best in Israel (as in Bordeaux or Tuscany) for producing internationally renowned wines. We are mostly known for what we do in life (i.e. job) but the mark that she left me is the vibrance of her spirit and the way she knows how to laugh at little things and have fun. For me, this is one of the essential parts of being a woman. Ayala gives so much infectious positivity, I can't help be inspired!
6. Adva David, Director of Tours at Vibe Israel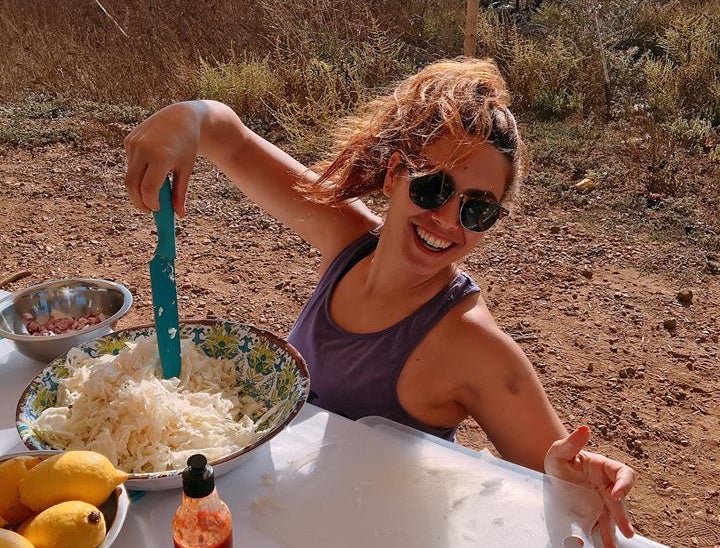 Hand in hand with Joanna, Adva is the main girl of Vibe Israel. Recently promoted as the Vibe Tour Director, she needed not prove she deserve the position because it was very obvious. The job was for her. There was no competition. I've never met anyone as hardworking and always on top of the game as her. She's a superwoman I am finding it hard to believe she has time to sleep. This results to her endless thrive not only in the workplace but also in balancing her healthy lifestyle, social life and family time. She seems to have time for everything I don't know how she does it!
Aside from moving to Israel, one of the most heartening parts of this year was the outpour of love and support I received from women. Next to my mother, Adva was (and still is) on top of that support system. She supported my work and she always believed that I can do more. Women like Adva make me put my best foot forward in everything that I do. On most days, she is the one who fills my inspirational oxygen tank.
7. Merav Oren, Founder of WMN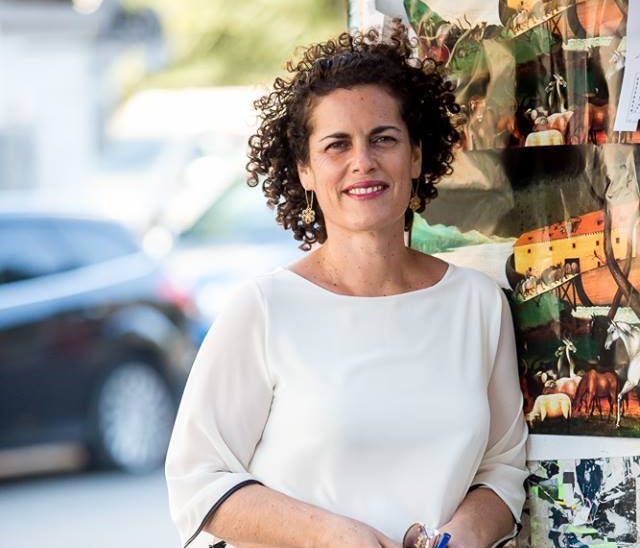 In a start-up nation ruled by an army of men, Merav is the true portrait of being a woman boss. Recent statistics show that the corporate ladder and the biggest start-ups in Israel are spearheaded by men. To bridge the gender gap in the start-up ecosystem, Merav thought it would be a shame if she didn't do something that will make a difference to support other women who are very good at what they do. That curiosity, enthusiasm, and the continuous need to empower her fellow women lead to the birth of WMN. WMN is a co-working space where women can launch ventures, do business and get inspired. It aims not only to provide a co-working space for like-minded individuals but to also network and create a feminine energy that will help and support each other towards accomplishing great things together.
8. Mira Marcus, International Press Director at Tel Aviv Global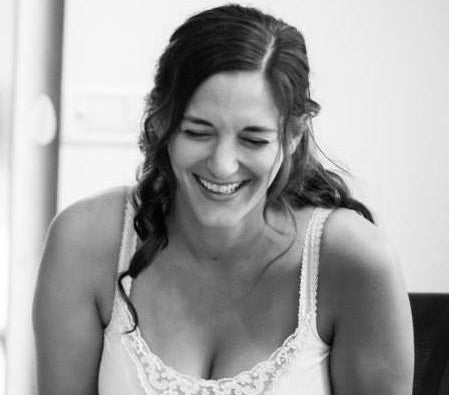 Mira Marcus is one of the Israeli women I had a hard time not staring at. It's rude to stare, I know. It's just that her beautiful face is as beautiful as her soul. It really reflects that she is in a place where she found the thing she loves doing. Not all women get to that easily. As the International Press Director of Tel Aviv Global, Mira developed relationships from all over the world not only to promote Tel Aviv as a destination but to also showcase the unique energy parading all over the city. In a country that everyone loves to hate, any marketing job in Israel is hard (believe me!). She manages to excel in it with grace because of the love she puts into her work as well as the genuine feeling of loving Tel Aviv not just as a part of her job, but as her home.
9. Efrat Leket, Founder/Mom Coach at Ima Me'amenet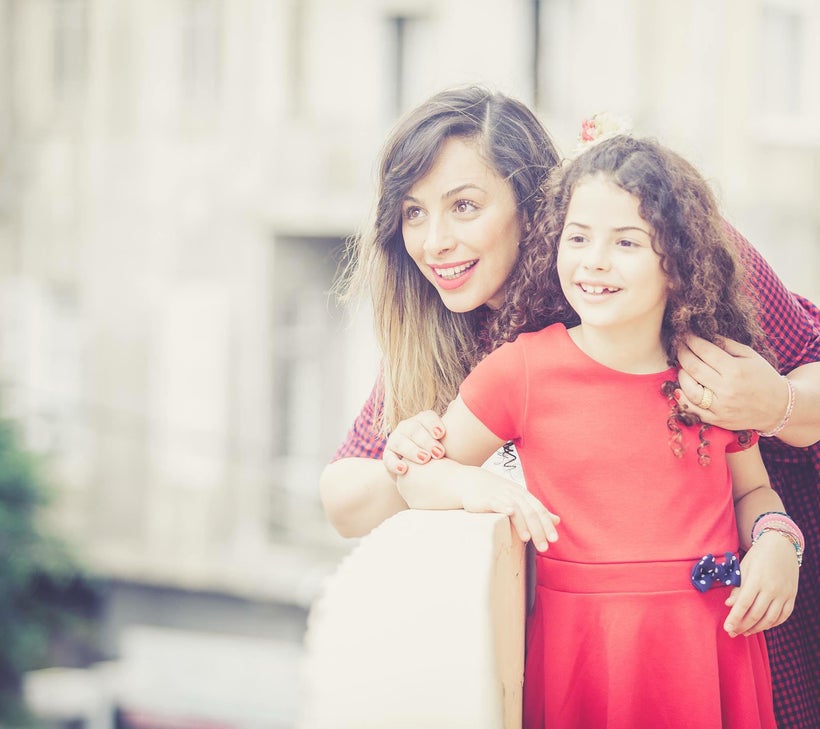 I get really weird looks when I say I do travel writing/blogging for a living and when I met this woman, I realised the revolution of women transforming their talents to good use is really getting big all over the world. Would you actually think that there is a school where you can learn the ins and outs of motherhood? Efrat runs that department. Together with her beautifully unique children, she has coached moms all over Israel on how to raise well-rounded kids to grow up with satisfied achievements and ambitions. She has conducted seminars and workshops not only in Israel but also in the United States. The most special thing about Efrat and her family is that her endeavours are being supported by her equally amazing husband, Assaf. He can totally replace Emma Watson as a He For She Ambassador! Together, they build Ima Me'amenet in the hopes of educating and guiding more women to the journey to motherhood.
10. Olivia Cherbit, Owner and Designer at Olie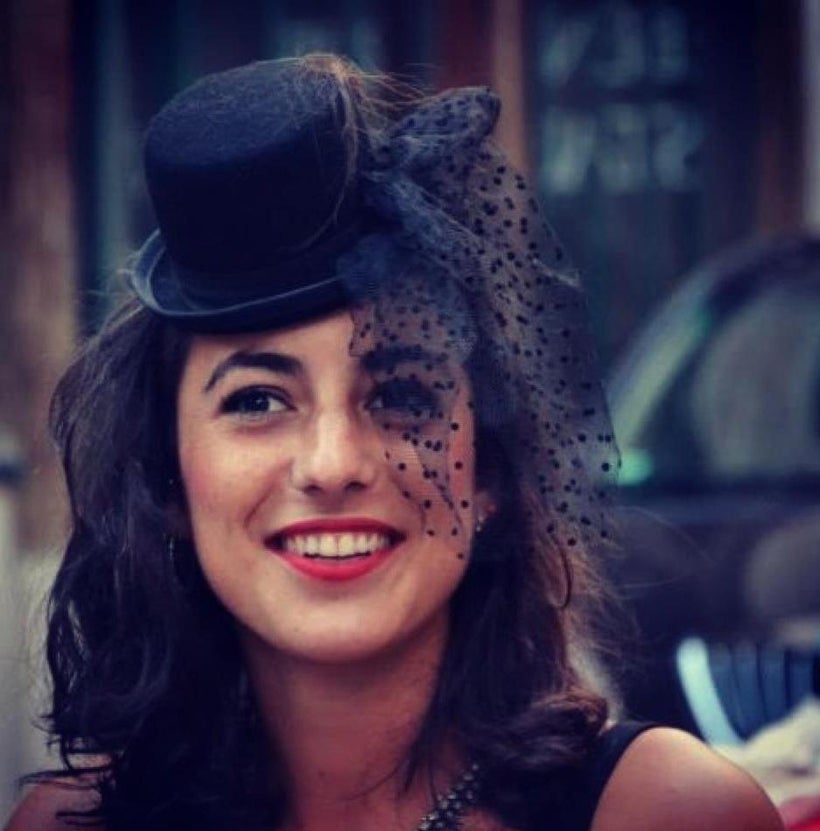 Israeli-French Olivia Cherbit woke up one day and said, "I am going to do the Aliyah and live in Israel." She was born with a passion for fashion so leaving Paris (one of the fashion capitals of the world) is a big risk. But she did it! To be a fashion designer in Israel is not an easy ride. For young people like Olivia, living in Tel Aviv with this kind of profession is very tough but what matters most to her is the creative energy that Israel has contributed in order for her to keep creating. For this free-spirit and wild heart, as long as she is happy, the money doesn't count. For that matter, living in Tel Aviv as a true Israeli makes her really happy. And she is here to stay. Olivia recently started her own brand called Olie which will surely be a big hit to any age group, young and old alike.
This post was published on the now-closed HuffPost Contributor platform. Contributors control their own work and posted freely to our site. If you need to flag this entry as abusive,
send us an email
.