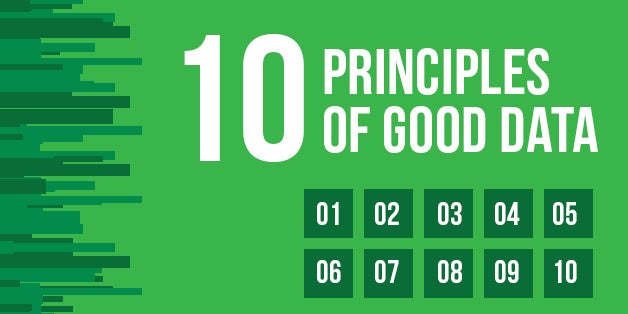 During the 1970s, Dieter Rams, the iconic industrial designer, developed his ten principles of good design. Fast forward more than three decades and the entire profession of User Experience (UX) design has blossomed.
Today, we also live in an age where the use of data and information are constantly evolving. A more data driven world demands a focus on better Data Experience (DX). How we use, consume, and share data must elevate from the norm. We have witnessed first hand how improving user experience has significant benefits to everyone along the value chain. How we use and experience data must improve too.
Throughout the research and writing of my new book Data Driven Nonprofits, I could see the need for a set of data experience principles that should be used broadly across organizations. With that in mind, I would like to recommend the 10 principles of good data experience:
01. Good data is accurate — It is correct in all details and can be reliably used.
02. Good data is accessible — It is easily obtained and can be reached without barriers.
03. Good data is helpful — It is available to assist in a variety of situations.
04. Good data is understandable — It is straightforward and can be grasped clearly.
05. Good data is measurable — It is quantifiable and can be used as a basis of comparison.
06. Good data is honest — It is creditable and does not attempt to deceive.
07. Good data is trusted — It is reliable and builds confidence in its certainty.
08. Good data is actionable — It is ready for use and capable of being acted on.
09. Good data is prescriptive — It is exact in providing directions on how it should be used.
10. Good data is valuable — It is worthy of importance and can be put to great use.
Data has the power to inform, enlighten, and drive meaningful change in the world. Now is the time to start using these principles to enhance the data experience for users, consumers, and beneficiaries across our organizations.
This post was published on the now-closed HuffPost Contributor platform. Contributors control their own work and posted freely to our site. If you need to flag this entry as abusive,
send us an email
.