With Spring Fashion Week 2018 we saw the first ever plus-size fashion show timed during the week, a celebration of body diversity that was warmly received and embraced. With 67% of American women wearing a size 14 and up, the demand for stylish, on-trend clothing is on the rise and with it, easy accessibility to the latest designers have to offer. Here's a look at fall's inclusive offerings.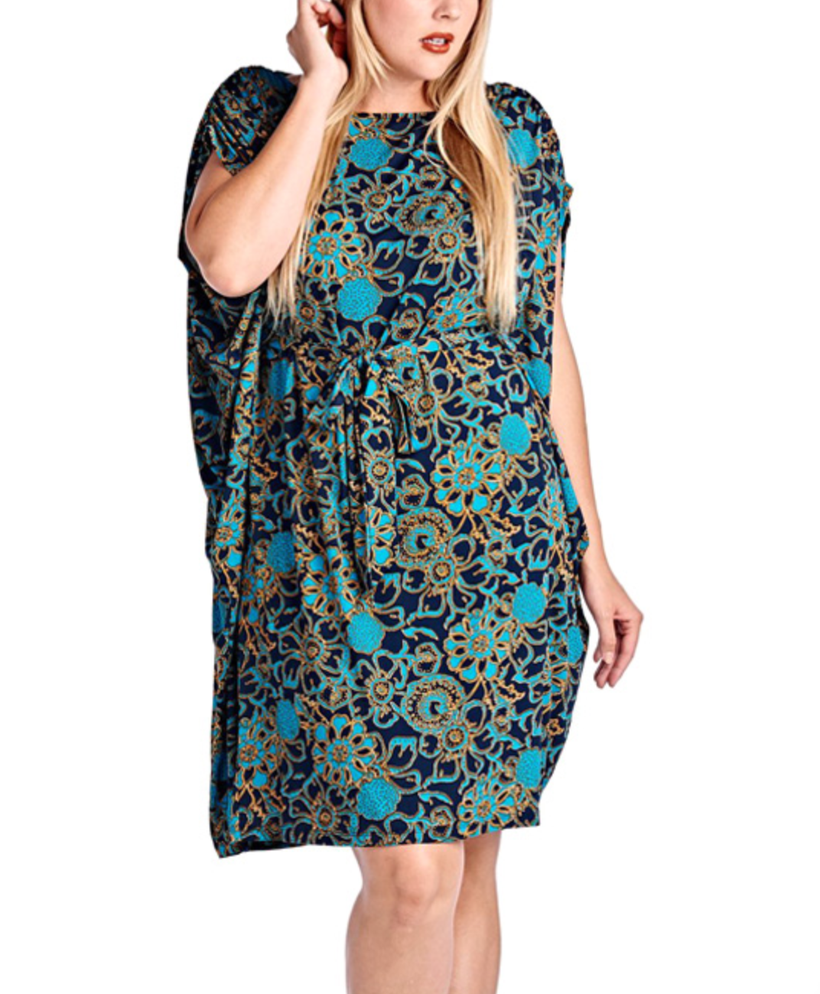 Walk through your garden day or night and you'll likely find a floral print for fall. From rosy, garden patterns to darkly romantic fleurs, these patterns are abloom exemplified by designer Oscar de la Renta. For curve, look for an even distribution of floral patterns across your fabric or strategic placements that highlight your best assets (e.g. bust and legs).
$108, Navy Floral Dress, Marcelle Margaux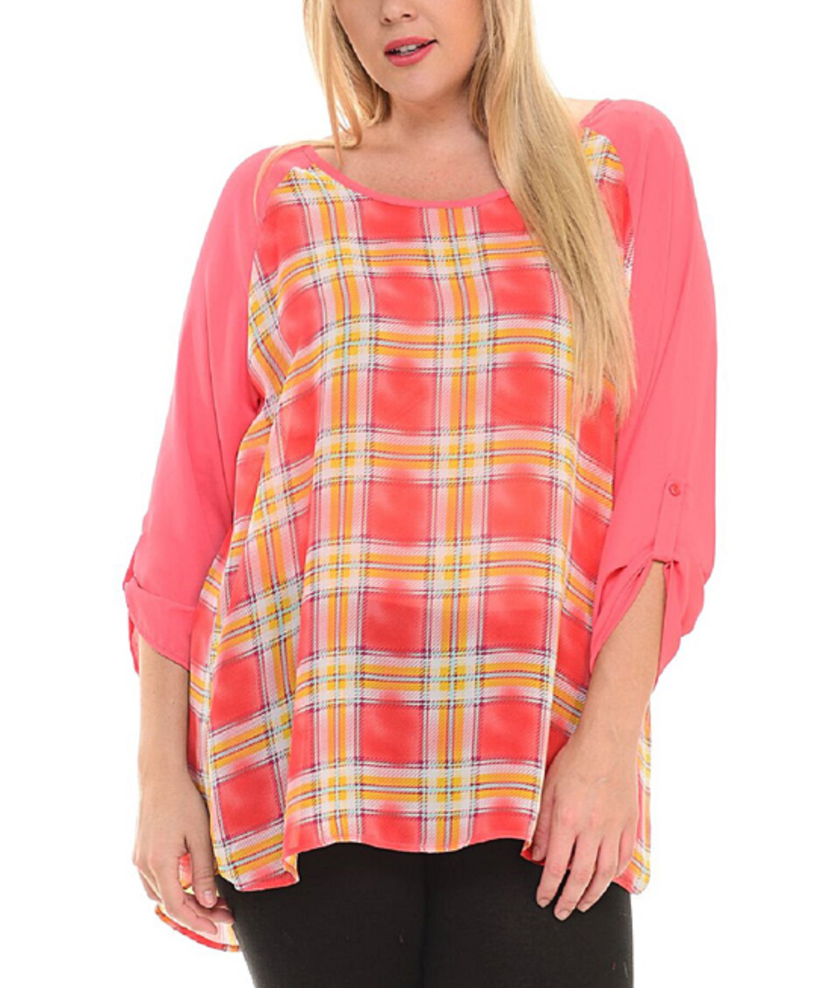 If you're thinking retro color combinations like orange/brown (Bottega) and red/purple (Marni) and blue/orange (Jenny Packham), then you're in the right decade. This year takes me back to the 70s when all was downright funky with the broad checks, so grab your brave style gene and get hue-tastic!
$24, Coral Plaid Scoop Neck Top, Chris & Carol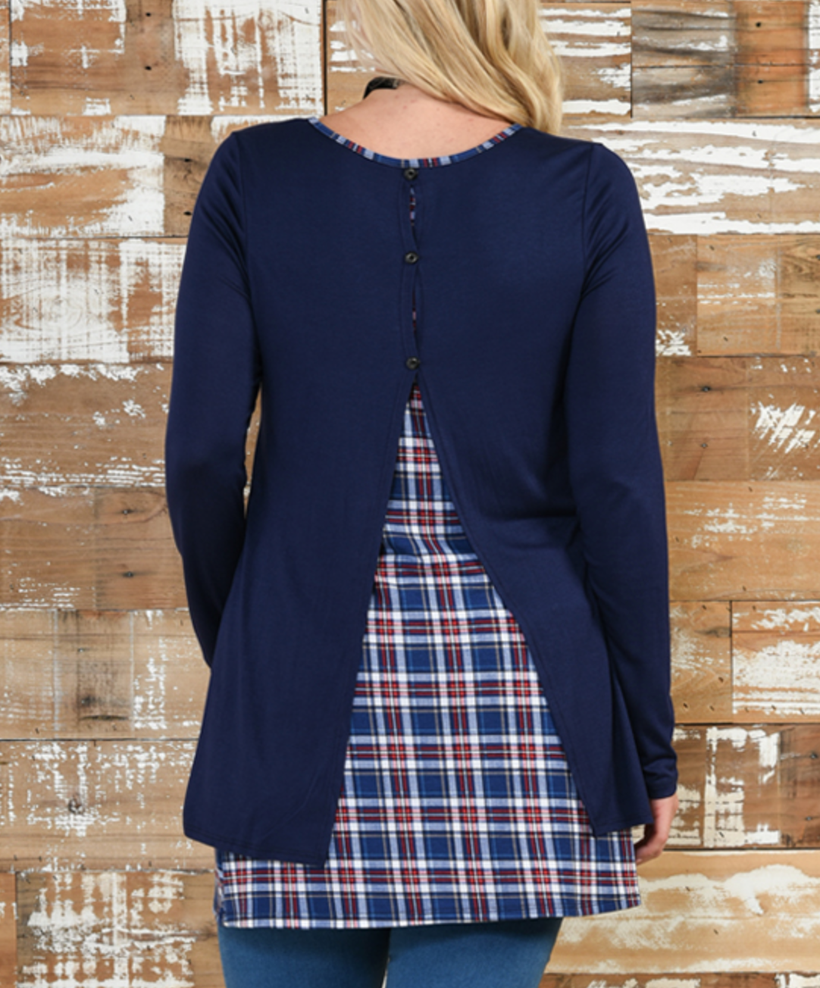 Or how about a cute peek-a-boo plaid surprise?
$55, Navy Plaid Split-Back Tunic, Celeste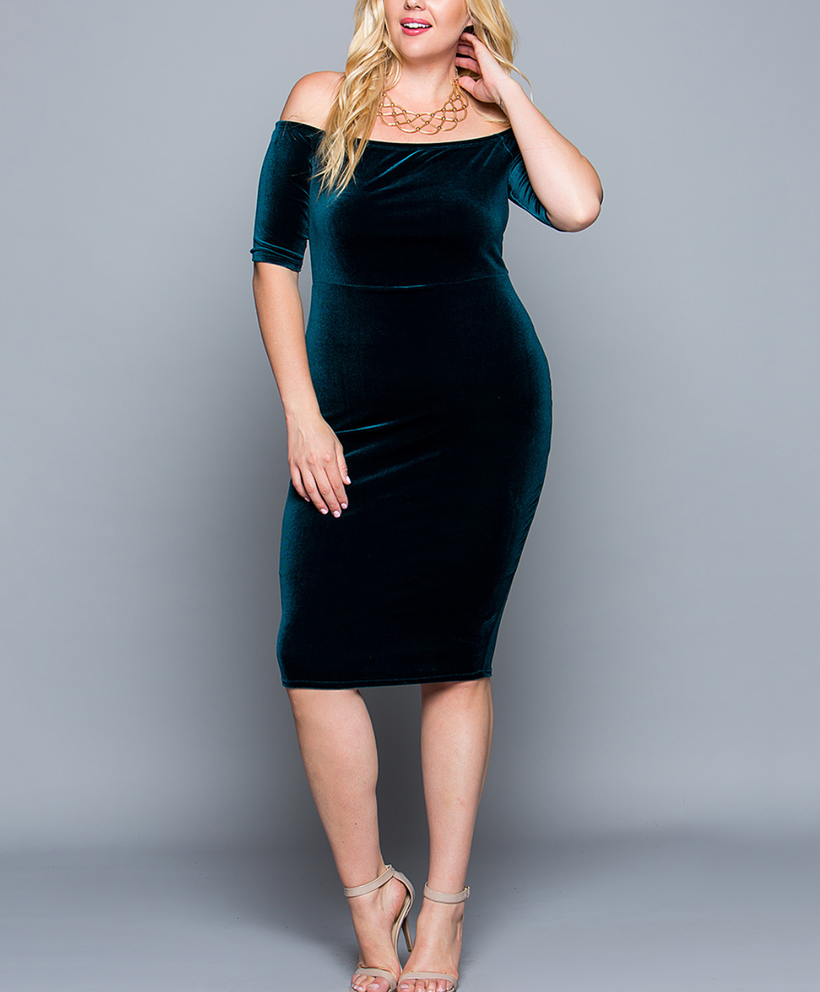 Designers are having a repeat love affair with velvet this season, though making it decidedly dressier as in full-length, formal dresses by Jason Wu and Erdem. Remember that this fabric is heavier than most, so for a slimming effect go monochromatic and embrace a hue that radiates against your skin like a rich jewel tone. Gold velvet happens to be having a very Midas moment.
$90, Velvet BodyCon Dress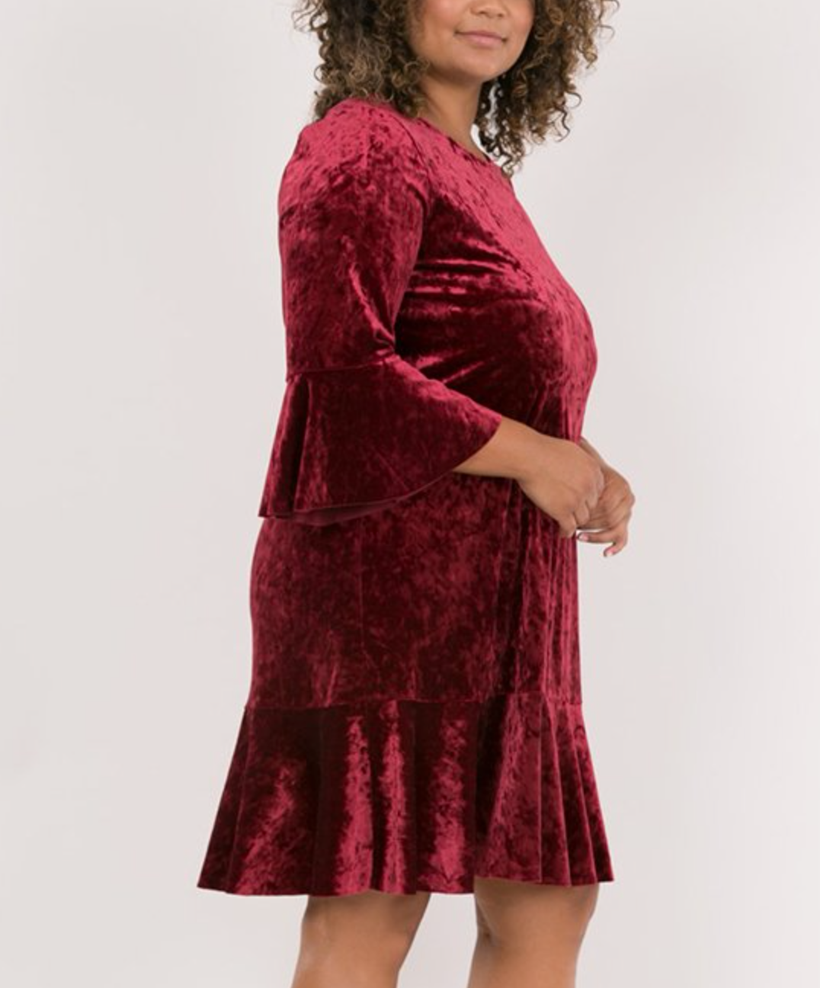 For curve because of the weightiness of velvet's fabric, look for slits in full-length dresses or flirty knee-length styles.
$95, Red Velvet Ruffle Hem Shift Dress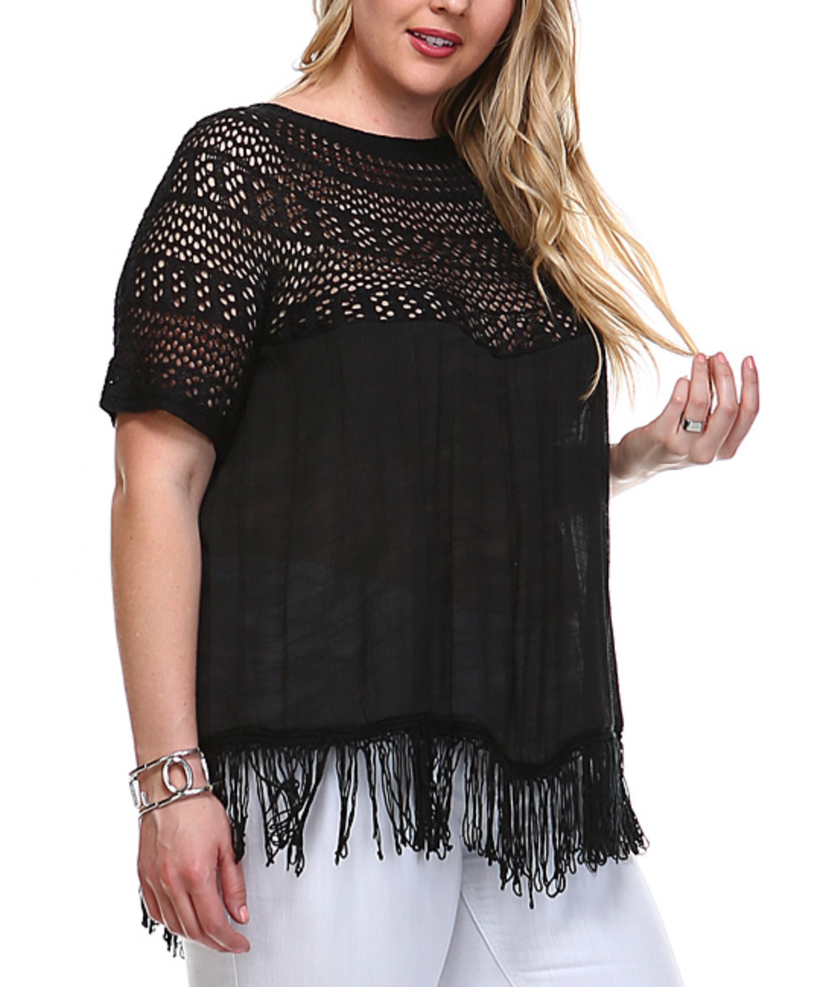 The flirtatiousness of fringe is irresistible with its roots in Western wear, and there are hosts of ways to wear it successfully. It's hard to go wrong with long and layered fringe down the front of a top or outerwear piece for flattery like Prabal Gurung's runway looks.
$35, Black Crochet Fringe Hem Top, Trendology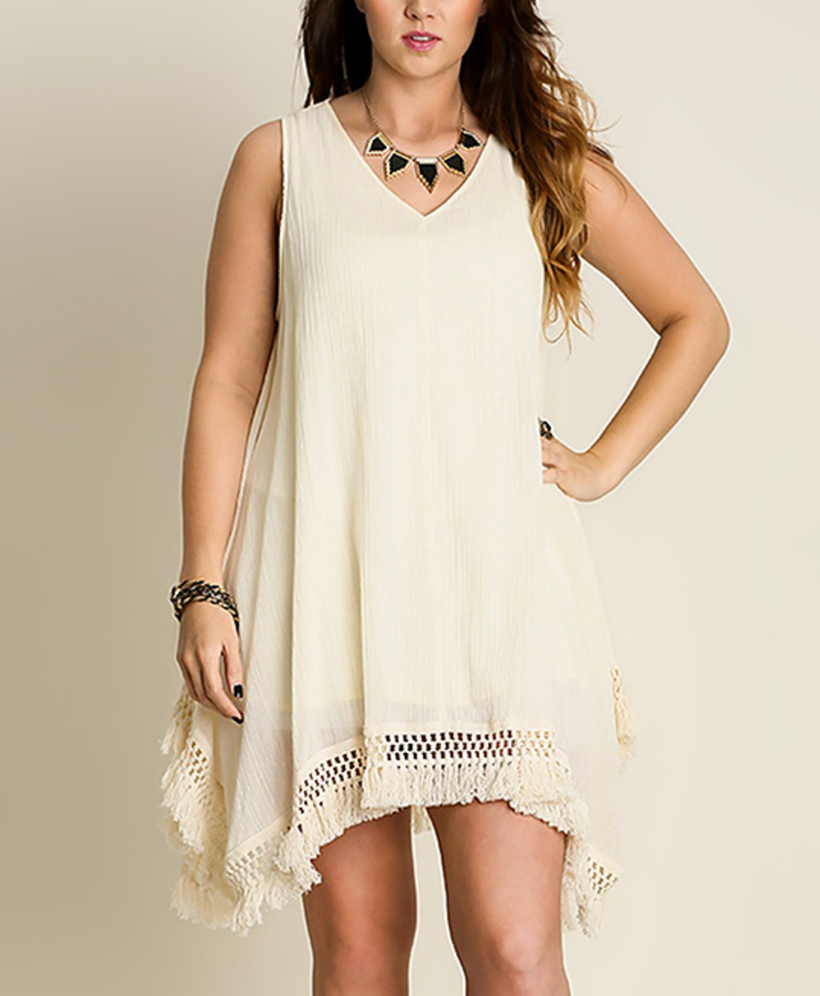 Fringe on the edge of a hem, jacket or cuff is attention grabbing (Marchesa). For those with a flair for the dramatic, try a winged fringe sleeve like Michael Kors' designs, and you may just have friends declare, 'Holy Bat Girl!'
$26, Cream Dress with Fringe, JDF Designs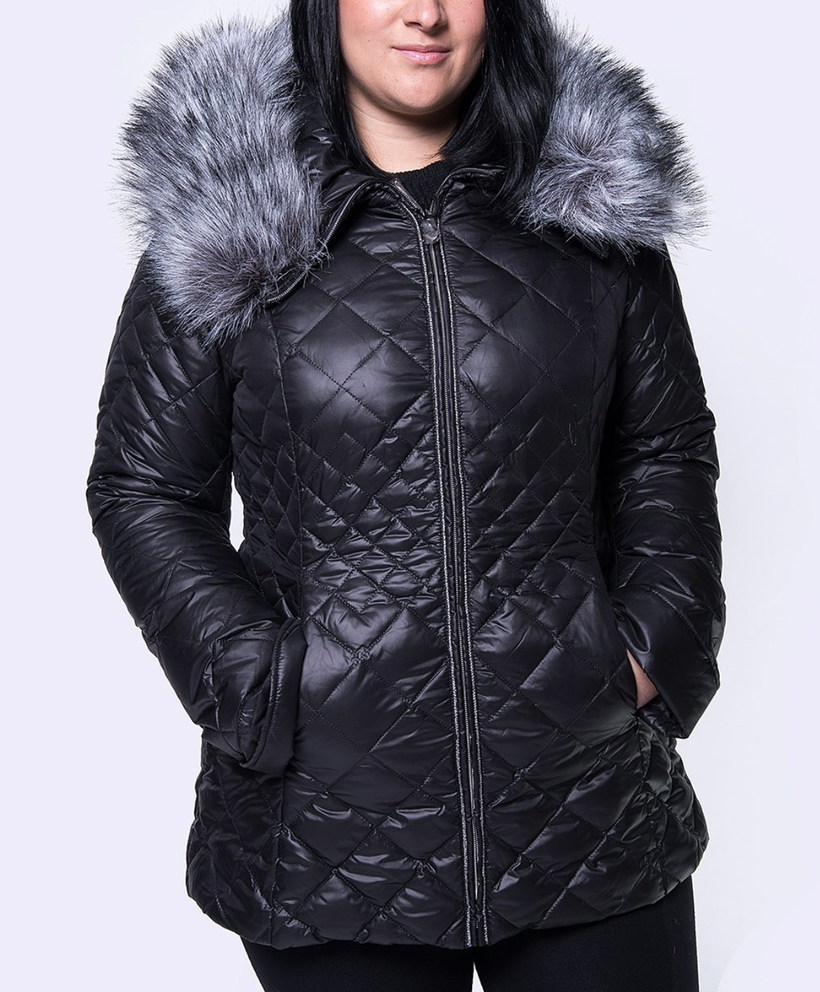 Outerwear is going two different directions with faux fur: either completely vintage-inspired (think old-world luxury cuts) or entire jackets of patchwork colors like a Technicolor dream coat. Most of us will be more drawn to the former with their classic silhouettes, big collars and warmth, and ability to pair with nearly anything in a snap.
$73, Black Quilted Down Puffer Coat, SnowImage
Cold-shoulder, a carryover from summer, still has wide appeal in the fall in addition to the one-shoulder by designers like Jason Wu and Zimmermann. Look for lace, embroidery, ruffles, knits and long sleeves to soften things up for fall. This trend pairs seamlessly with jeans, leggings and the like.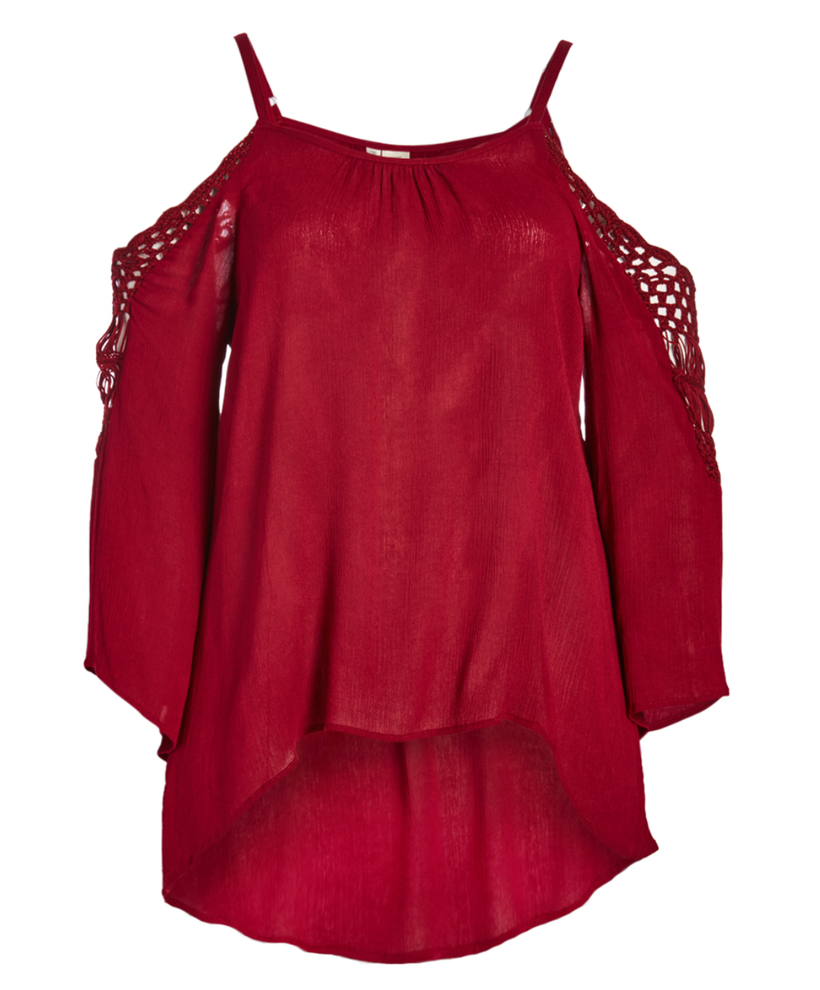 $90, Burgundy Lace Top, Simply Irresistible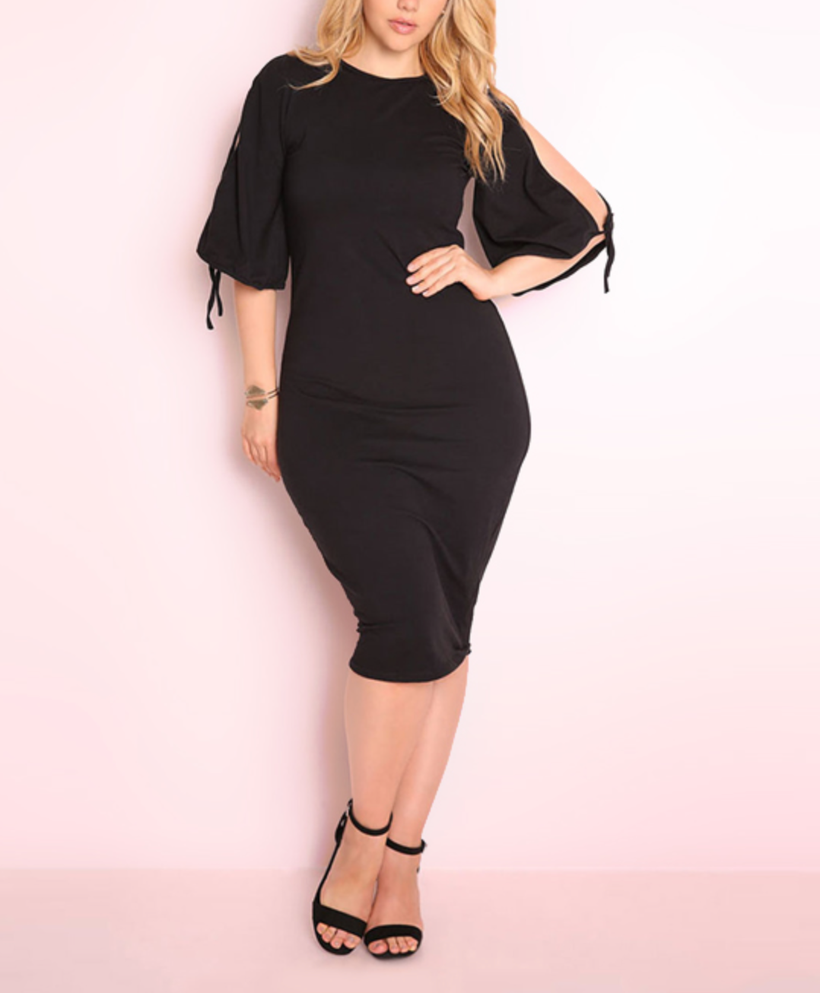 Cutouts also show just a touch of sultry and give an airy quality to fall's longer silhouettes.
$49.99, Cutout Shoulder Midi Dress, Rebdolls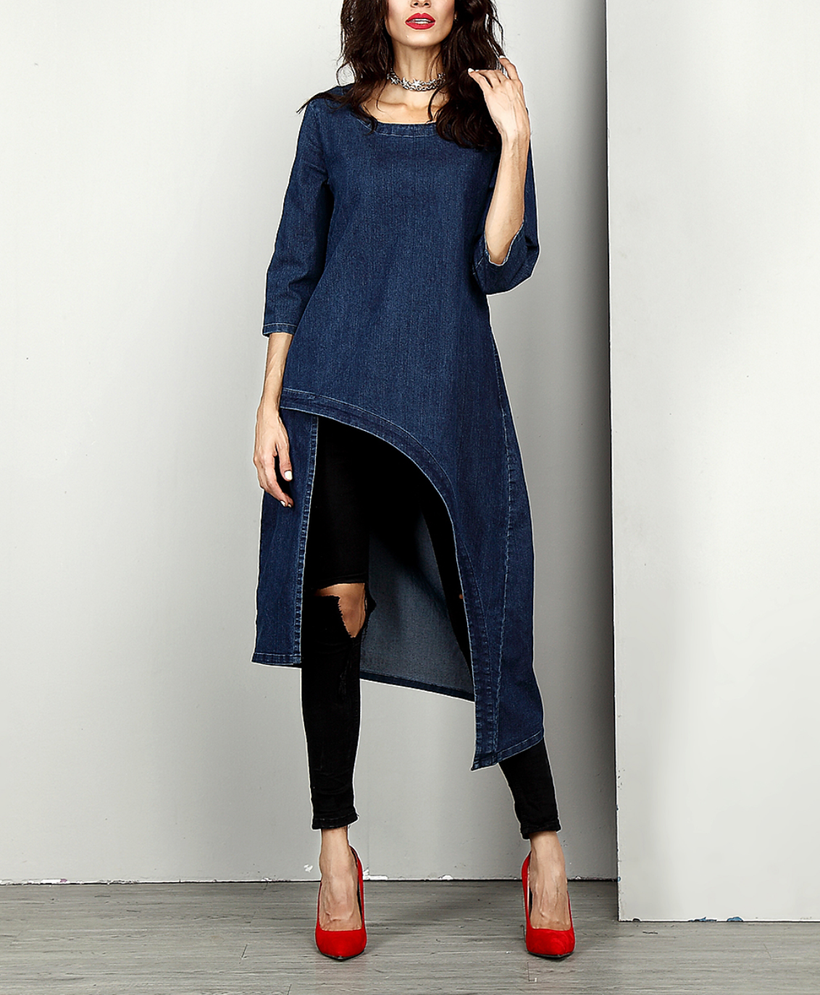 Plus-size denim has never been more exciting or accessible with all types of washes and cuts and the hottest trends including patches, floral embellishments, distressed/ripped, cuffed boyfriend, hi-rise girlfriend and jegging, to name a few. While denim is an evergreen, the denim-on-denim look as pictured above continues to playfully evolve for curve women.
$80, Chambray Hi-low Tunic available in plus, Reborn Collection
This post was published on the now-closed HuffPost Contributor platform. Contributors control their own work and posted freely to our site. If you need to flag this entry as abusive,
send us an email
.