By Off the Shelf Staff | Off the Shelf
Brilliant. Fantastic. Exceptional. Outstanding. Phenomenal. These are just a few of the ways we describe our favorite audiobooks. Because June is Audiobook Month, we've got thirteen more amazing audiobooks to add to your growing collection.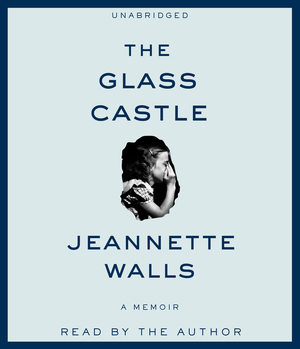 The Glass Castle by Jeannette Walls
Jeannette Walls grew up with parents whose stubborn nonconformity was both their curse and their salvation. In this astonishing memoir, Jeannette recounts how family dysfunction left her and her siblings to fend for themselves, weather their parents' betrayals, and finally find the resources and will to leave home.
Narrated by Jeannette Walls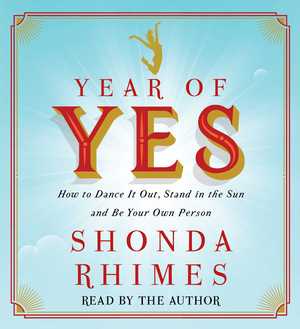 Year of Yes by Shonda Rhimes
Read by the queen of primetime television herself, this poignant, intimate, and hilarious memoir explores Shonda Rhimes's life before her Year of Yes--from her nerdy, book-loving childhood creating imaginary friends, to creating television characters who reflected the world she saw around her, to going way out of her comfort zone and saying "yes" to every opportunity for a year.
Narrated by Shonda Rhimes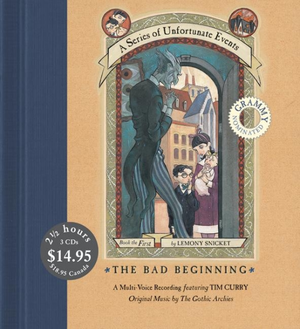 A Series of Unfortunate Events: The Bad Beginning by Lemony Snicket
In the tradition of great storytellers from Dickens to Dahl comes this hilarious, exquisitely dark, and deftly crafted comedy for young people of all ages. Actor Tim Curry and a colorful cast lend their voices to the unpleasant tales of the three orphaned Baudelaire children and their first encounter with the greedy and repulsive Count Olaf.
Narrated by Tim Curry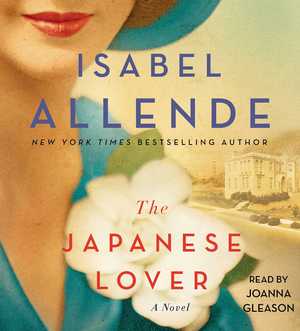 The Japanese Lover by Isabel Allende
This multigenerational epic sweeps from present-day San Francisco to World War II-era Poland and the United States. Written with the same attention to historical detail Isabel Allende has been known for since her first novel, The House of the Spirits, The Japanese Lover explores questions of identity, abandonment, redemption, and the unknowable impact of fate on our lives.
Narrated by Joanna Gleason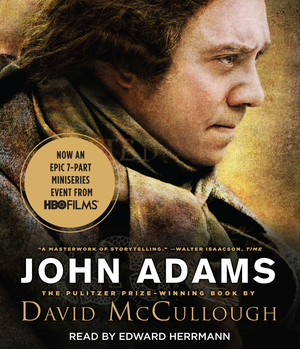 John Adams by David McCullough
Master historian David McCullough unfolds the adventurous life of John Adams--who rose to become the second president of the United States and saved the country from an unnecessary war, who was widely regarded as "out of his senses," and whose marriage to the wise and valiant Abigail Adams is one of the most moving love stories in American history.
Narrated by Edward Herrmann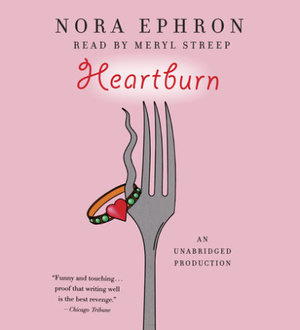 Heartburn by Nora Ephron
When pregnant Rachel Samstat discovers her husband is in love with another woman, nothing can console her . . . except food. In between trying to win him back and loudly wishing him dead, Nora Ephron's irrepressible heroine offers some of her favorite recipes. Oscar-winner Meryl Streep (who also played Rachel in the movie adaptation) narrates, making this sinfully delicious audiobook as soul-satisfying as mashed potatoes and as airy as a perfect soufflé.
Narrated by Meryl Streep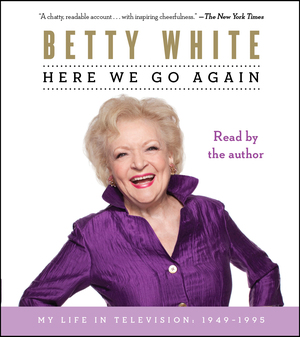 Here We Go Again by Betty White
Betty White has had one of the most amazing and long-lasting careers in TV. As warm and funny as its author, Here We Go Again confirms why we can't get enough of this funny lady. Delivered with White's trademark wit and candor, this deliciously entertaining book is packed with wonderful anecdotes and a fascinating behind-the-scenes look at television's golden era.
Narrated by Betty White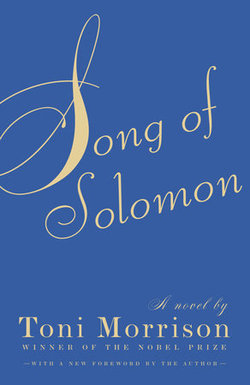 Song of Solomon by Toni Morrison
Toni Morrison audaciously transfigures the coming-of-age story as she follows Milkman Dead from his rust-belt city to the place of his family's origins. Read by the award-winning author herself, Song of Solomon introduces an entire cast of strivers and seeresses, liars and assassins, the inhabitants of a fully realized black world.
Narrated by Toni Morrison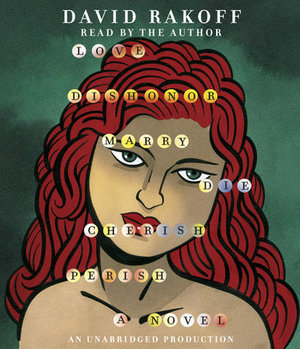 Love, Dishonor, Marry, Die, Cherish, Perish by David Rakoff
The late David Rakoff's intricately woven novel leaps cities and decades, linking the lives of an array of characters by acts of generosity and cruelty. Written in verse and read in Rakoff's distinct voice--as heard on This American Life--this audiobook is melodic and pleasing to the literary ear.
Narrated by David Rakoff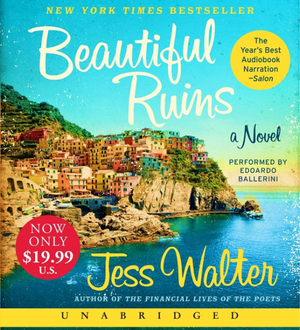 Beautiful Ruins by Jess Walter
This 2013 Audie nominee is a dazzling yet deeply human roller coaster of a novel, spanning fifty years and nearly as many lives. Gloriously inventive, Beautiful Ruins is a story of flawed yet fascinating people, navigating the rocky shores of their lives while clinging to their improbable dreams.
Narrated by Edoardo Ballerini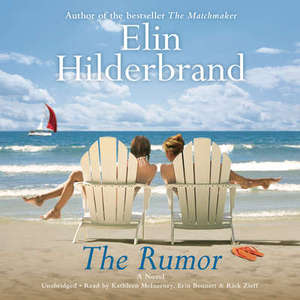 The Rumor by Elin Hilderbrand
Rumor has it that Madeline, a novelist, is battling writer's block and growing dangerously desperate, and Grace is working more closely than necessary with her ruggedly handsome landscape architect. As the gossip escalates and they face the possible loss of their happy lives, Grace and Madeline try mightily to set the record straight--but the truth might be even worse.
Narrated by Kathleen McInerney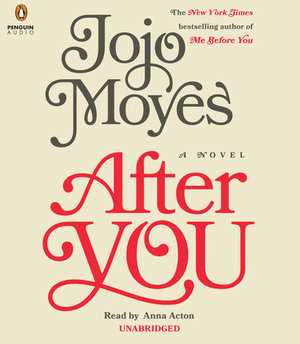 After You by Jojo Moyes
For Louisa Clark, life after Will Traynor means learning to fall in love again, with all the risks that brings. This follow up to the beloved bestselling novel Me Before You is quintessential Jojo Moyes--an audiobook that will make you laugh, cry, and rejoice at being back in the world she creates. Narrated by Anna Acton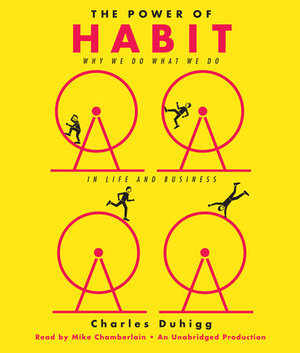 The Power of Habit by Charles Duhigg
New York Times business reporter Charles Duhigg takes us to the thrilling edge of scientific discoveries that explain why some struggle to change while others seem to remake themselves overnight. At its core, The Power of Habit contains an exhilarating argument: The key to achieving success is understanding how habits work.
Narrated by Mike Chamberlain
More Recommendations from Off the Shelf:
14 Books You Need in Your Summer Beach Bag (and We're Giving Them All Away!)
12 Phenomenal Audiobooks You'll Love Listening To